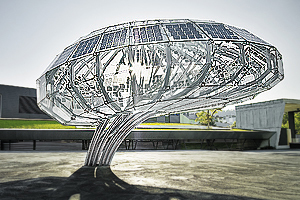 Our Competences
Turning visions into reality
Engineering Services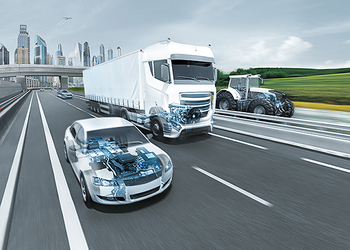 With over 70 years of experience, we design and develop all elements of powertrain systems and integrate these systems into the vehicle. We complement our portfolio with solutions for Driver Assistance Systems and Autonomous Driving. Based on this cutting-edge engineering and technology know-how, we realize propulsion systems for Internal Combustion Engine based vehicles all kinds of hybrids as well as for Battery-electric and Fuel Cell-electric vehicles. We also apply our competences to realize marine, off-road and power generation applications. As a pioneer of innovative solutions, we are prepared to solve the future challenges of 2/3-wheeler, passenger cars and all categories of commercial vehicles, including truck & bus, construction equipment, agricultural machinery, marine and stationary applications. The unique synergy of Engineering Services, Instrumentation and Test Systems and Advanced Simulation Technologies, enables the development of highly flexible, mature and application-specific solutions.
Instrumentation and Test Systems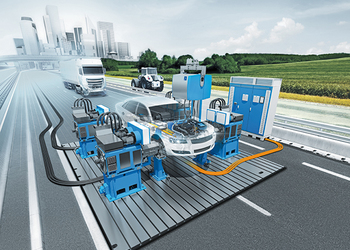 A tightening of CO² and emission regulation, the globalization of markets as well as new powertrain concepts lead to an increased vehicle and powertrain complexity. It is our mission to provide the right tools, methods and services to master those challenges successfully and reduce time to market. Our portfolio offers the most advanced and accurate simulation and testing solutions for every step in the powertrain development process – from the first concept study all the way through to series production. We seamlessly integrate the worlds of simulation and testing, incorporating the latest methodology ideas, develop also in cooperation with leading universities as well as OEM's and Tier1. This enables our customers to execute development tasks at an early stage of the development process but also to save time, increase quality and keep costs under control. It is the foundation for efficient development operations in the new age of the connected vehicle. Whether you are interested in a single measuring instrument or need a complete turnkey testcenter/laboratory.
Advanced Simulation Technologies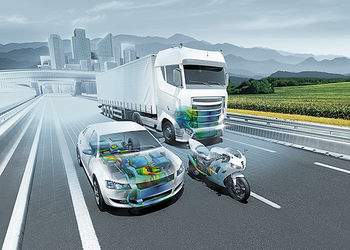 The vast design space spanned by the multitude of technological choices makes simulation an indispensable instrument for knowledge generation and decision making in all stages of the powertrain and vehicle development process. Virtual prototyping is key to optimize designs and product performance faster and more effectively. Simulation has long been a core AVL competence, the Advanced Simulation Technologies business unit offering solutions for a multitude of applications. They provide high-definition insights into the behavior and interactions of components, systems and entire vehicles.
Development Speed and Methodology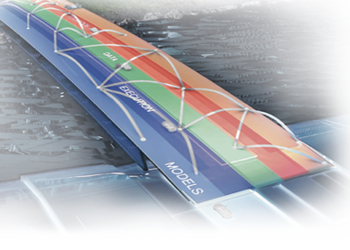 Alternative powertrains, autonomous driving or integral safety - current development topics demand one thing above all else: interdisciplinary cooperation with a consistent focus on the overall product. Ultimately, it is not the individual system that determines market success, but the overall performance that the vehicle delivers to the end customer every day. In practice, however, there is often a lack of decisive connections between individual results in order to be able to make reliable, holistic decisions. The potential to integrate simulation and testbed, or even to connect individual testbed systems, is only partially utilized. The exchange of results is similar: different applications and data formats prevent the analysis from being used across department boundaries. Thus, we support you to establish a holistic system development through extensive integration - across all areas and phases.
Supporting Lab Efficiency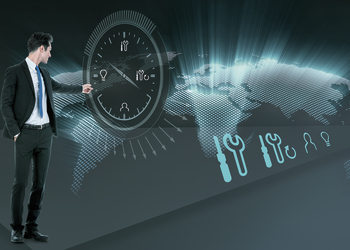 The primary objective of AVL Customer Services is to support customers in achieving optimal Return-on-Invest (ROI) for AVL testing technology. For this purpose, we offer a comprehensive portfolio of services and innovative solutions for achieving test lab efficiency over the complete life cycle of its products. Standard Services are industrialized service modules that address the typical use cases FIX-MAINTAIN-USE-OPTIMIZE for reliable test equipment operation. Skills Management and Applications Services support customers with expert know-how for safe usage of the systems and optimal setup of test procedures. Digital Services are web-based applications which allow to transfer convenient data-driven solutions into the industrial environment, enable transparent test lab operation, and highlight productivity improvement potentials. Service Programs are dedicated contracts managed by experts which are designed to meet specific customer objectives (e.g. in terms of equipment availability, testing efficiency, measurement data quality). This allows users to fully concentrate on their core competencies. Our AVL Customer Services helps you in experiencing the full value of AVL testing technology and supports you in developing superior products.
---