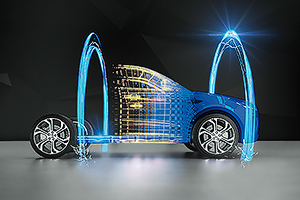 Simplicity. Speed. Confidence.
Electrified Services
Whether your goal is in-house competency development or if you simply need to get the job done, our customer-oriented solutions enable you to reach your aims faster.

At AVL, we have vast automotive experience and electrification expertise, which has seen us gain significant electrification market share. This has made us the first choice service partner for OEMs, emerging businesses, e-racing teams, regulatory bodies and universities around the world. With our comprehensive range of electrification solutions, bringing AVL Services into your development and testing architecture guarantees success.

CONSULTING: Enabling the Right Decisions

With a global infrastructure of electrification service experts from a range of disciplines and more than seven decades of automotive know-how, we help you make the best decisions for your needs. Our support covers everything from industry-level demand drivers, regulation and audit guidance, testing, methodology and data quality, test facility workflow, operational topics, and everything in between.

TRAINING AND COMPETENCE: A Fast Track to Expertise

Our training portfolio is comprehensive, featuring everything from Electrification Basics to Applications via our specialized E-Camp program. Featuring new ways of training and blended learning, it is backed up by our leading industry know-how and our global presence. Offering customer-specific training in safety and quality standards, AVL testing tools and hardware, and our software tools. Whether it's in the classroom at one of our Skills Centers, at your location or online, we have the training solutions for you.

OPERATIONAL AVAILABILITY: Fix, Maintain and Ensured Readiness

We have a range of services available for when you need day-to-day support:
Hotlines – Fast and reliable telephone and online support
Repair and Rental – Maximize uptime and workflow
Spare Parts Management – Tactical and critical parts for reduced downtime
Preventative Maintenance – Smooth operation and breakdown avoidance
On-Site and Factory Calibration – Ensure reliable results

MAXIMIZED ROI: Better, Cheaper, Faster and Earlier

AVL's Application Support adds value in the form of effective test runs, efficient operations, productive results with improved data quality. We bring our tool, use case and methodology know-how in all major electrification areas including battery, e-motor, inverter, e-axle, fuel cell, e-powertrain, hybrid and more.

We facilitate integration of AVL and non-AVL electrification solutions for a seamless customer experience. Additionally, our innovative plug-and-play E-Library brings forth a range of easy to use test applications.

FIT FOR THE FUTURE: Not One Time but for a Lifetime

With long term partnerships in mind we bring tomorrow's solution to you today. Virtual and simulation testing solutions, smart services, connected data management, automated maintenance manager, intelligent mobile solutions, AI driven business solution, managed service contract and more.

Get in touch to find out how we can help you reach your goals. Today and tomorrow.
---
Products & Services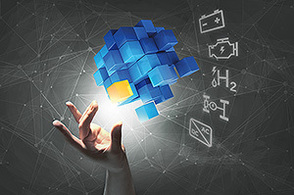 Simplicity. Speed. Confidence.
Plug and play approach to e-testing
The rapid shift from conventional to electrified vehicles is disrupting the established powertrain testing and development approach....