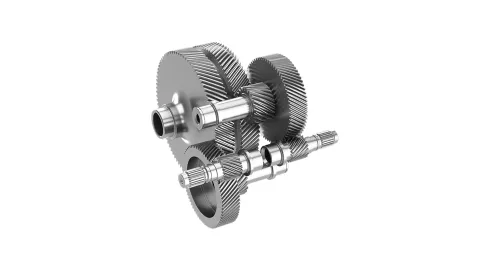 The rising demand for battery electric vehicles requires innovations in transmission technology. In addition to established automobile manufacturers and suppliers, there is an ever-increasing number of new market players, some of whom are developing a wide variety of transmissions. Achieving set goals requires both reliable management by an experienced partner and sophisticated methods to ensure that the products are ready for the market as quickly as possible. At AVL, we have in-depth understanding of the individual components and solid system expertise. With us, you can develop your electric drive systems efficiently, powerfully, conveniently, and cost-effectively. And all with a low weight.
When developing transmissions, it is necessary to factor in efficiency, drivability, weight, comfort, and costs at all times. For example, overcoming the conflict between efficiency and excellent NVH behavior in the best possible way requires comprehensive understanding of the mutual influence of the determining parameters. Expanding the parameter space to include the related systems, e-motor, and pulse-controlled inverter quickly makes it impossible for developers to have an overview of the range of parameters and to fine-tune the system optimally. All of these systems have a significant NVH influence on the overall system. In our R&D program at AVL, we acquire the necessary in-depth knowledge of components and systems, as well as of the methodology for developing the ideal solution. We are constantly refining approaches through application in customer projects.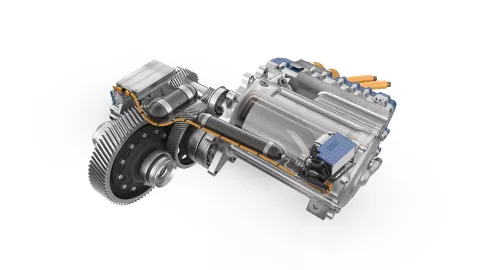 Expanding Expertise 
Staying one step ahead of the competition at all times means acquiring the relevant expertise. At AVL, we meet this challenge through:
our excellent team of innovative developers
constant exchange
the continuously changing requirements of our customers
the strategic support of our research and development activities
Integrating New Methods
New transmission systems, and the further optimization of existing systems, require development methods that can be continuously adapted to the multitude of changing requirements. Methods for optimizing design, testing, software development, and application, as well as for NVH, efficiency, costs, and manufacturing tolerances need to be integrated into existing processes as quickly as possible.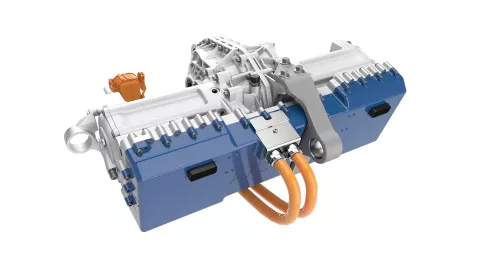 As an independent development service provider, we offer cutting-edge technology for all types of transmissions. We support OEMs and suppliers in building knowledge, adapting to new methods, and developing individual components such as e-motors and inverters. We support newcomers with complete solutions when entering the market.
Throughout development, you benefit from the latest methods and processes: from defining target values and creating the concept, through designing the individual components, simulation, design approval, and validation, to complete series programs. Our strengths include certification-compliant software development and the application of end use.
Thanks to many years of experience, engineering expertise, and efficient test and simulation tools, we are able to provide our customers with optimal support in the development process. The central philosophy of our modular solutions is scalability in terms of performance.
Comprehensive Portfolio
We have in-depth knowledge in all key areas under one roof. AVL offers development services for passenger cars, trucks, off-road vehicles, and stationary applications. We have all the necessary expertise to successfully develop a product for series production, or to provide support in subareas. Areas covered include:
Concept and basic layout
Design
Simulation
Testing
Software development
Application
Global Network 
More than 800 employees in 15 subsidiaries worldwide are on hand to provide you with the best possible local support. Our competence centers are located in Graz and Regensburg. A very strong transmission engineering team is also on site in Sweden, Italy, France, Spain, Great Britain, India, China, and Japan. Our subsidiary in Budapest focuses on areas such as design, simulation, and testing on the testbed or in the vehicle at our test track in Zalaegerszeg.
Optimal Methods
You benefit from the latest development methods, which we are continuously developing and optimizing in line with current and future market and customer requirements.
Maximum Test Scope 
 We provide component and system test environments that meet current and future market requirements. Alternatively, we can also develop customized versions of these test systems – depending on your specific needs. We cover both component and development tests, as well as endurance tests.
Own Research and Development
We consciously invest a portion of our turnover in our extensive in-house R&D, which allows us to continue to develop our technological competence. You can rely on solid system expertise and advanced methods at all times.
Training 
We are happy to hold training courses for your employees to share our accumulated knowledge.
Target Fulfillment
After defining the application requirements, we break them down into components and design. After extensive testing and verification of the goals, we bring everything together in the overall system, or in the implementation of software functions. Consistent requirements management is a key element in being able to develop a product in a targeted manner.
Short Time to Market
Our own simulation and development methodology allows us to visualize the product in our simulation environments very early on in the development process. In doing so, we increase the level of maturity at an early stage. This enables you to achieve your goals faster, while also saving costs.
Modular Solutions
We create a modular system for you that you can use in a variety of ways and scale in terms of performance. You can also visualize different types, e.g. 1-E motor or 2-E motor drive solutions for the e-axle, taking into account maximizing the use of identical parts. We provide you with the complete software from a single source.
Cost Optimization
We offer a product that is designed to be robust against production fluctuations. Our simulation methods allow tolerance requirements to be expanded. This lowers the costs of the individual components and the overall system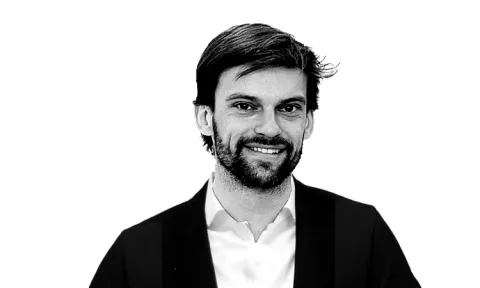 We want to advance the automotive industry with our electric driveline and transmission solutions. In doing so, we utilize all technological options to ensure sustainable mobility.
– Wilhelm Vallant, Product Manager for Electric Driveline Systems & Transmissions, AVL
Related Topics
We are constantly working on new solutions. The following might be interesting for you: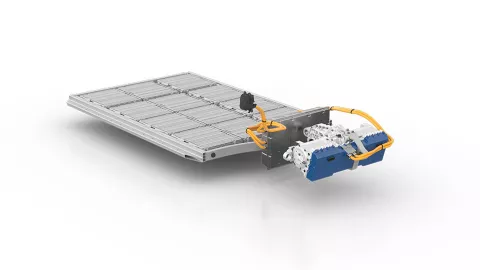 Electric Driveline Development
The rising demand for e-drive solutions requires a high level of development capacity and expertise. We support you in your transformation process with holistic advice, as well as innovative development and testing solutions – from individual components, to software, to integrated systems. To get your propulsion system market-ready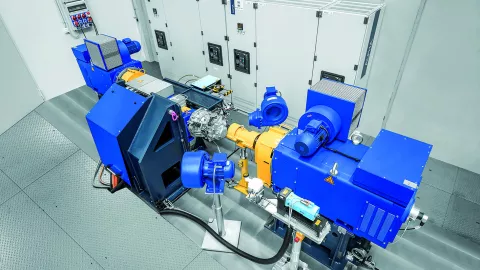 AVL Transmission TS™
We offer transmission test systems for various test applications.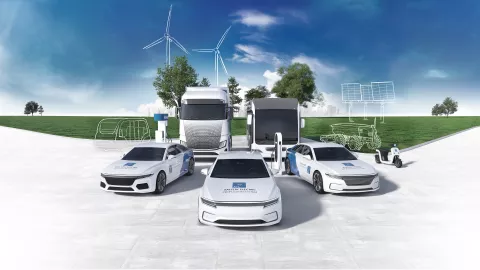 E-Mobility Engineering
In the greatest transformation of the automotive industry, the focus is shifting towards simple, fast, cost-effective, and sustainable mobility. The paradigm shift this involves is also changing the way that vehicles are designed, developed, and built.
Moving steadily into the future: Find out what's brand new in the field of power electronics and software for electric vehicles. 
Do you have questions or want to work with us?
Our experts are happy to help.