Press Release
AVL Joins Collaborative Project to Develop Hydrogen-Powered Land Rover Defender Fuel Cell Prototype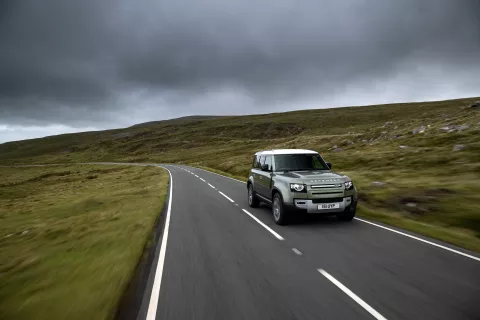 Fuel Cell (FC) is one of the key technology elements that will contribute to the decarbonisation of the road transport sector within the next decades and support the ambitious UK Government "Net-Zero" commitment by 2050.
A consortium led by Jaguar Land Rover and including AVL, has secured funding from the Advanced Propulsion Centre (APC), which is set out to support Research & Development projects for a wide range of cutting-edge technologies including concept fuel cell vehicles.
AVL Powertrain UK Ltd will take on a fundamental role collaborating on the Controls work package with Jaguar Land Rover, developing supervisory controller functionality, managing the functional safety development, as well as being responsible for the integration and calibration activities.
AVL and Jaguar Land Rover will deliver the project with a team of industry leading R&D partners including Delta Motorsport, Marelli Automotive Systems and UKBIC on 'Project Zeus' to develop an advanced FC powertrain for a zero tailpipe emissions prototype, based on the Land Rover Defender.
Matthias Wellers, Managing Director, AVL Powertrain UK Ltd said: ''AVL work with project partners to make the FCEV concept a reality and establish a leading knowledge hub for hydrogen technology and capabilities in the UK. The project will support the transition from traditional mobility to future propulsion, promoting crucial skill development the UK automotive industry needs.''
"The demand for clean propulsion is increasing exponentially. Consumers have become more environmentally aware, and legislators are ramping up Net-Zero targets, meaning technology developers are looking for more sustainable solutions for future mobility. More than ever, we need to invest in innovative Research and Development to deliver a cleaner tomorrow.
That is why developing the zero tailpipe emission FCEV prototype, based on the new Land Rover Defender, is a vital enabler of next-generation Fuel Cell power adoption in passenger car applications, which will support bringing the UK closer to realising net-zero emissions and advancing automotive technology on a global stage." stated Tom Stone, Engineering Centre Manager, AVL Powertrain UK Ltd.
Ralph Clague, Head of Hydrogen and Fuel Cells for Jaguar Land Rover, said: "We know hydrogen has a role to play in the future powertrain mix across the whole transport industry, and alongside battery electric vehicles, it offers another zero tailpipe emission solution for the specific capabilities and requirements of Jaguar Land Rover's world class line-up of vehicles. The work done alongside our partners in Project Zeus will help us on our journey to become a net zero carbon business by 2039, as we prepare for the next generation of zero tailpipe emissions vehicles."
The zero-tailpipe emission prototype new Defender FCEV will begin testing towards the end of 2021 in the UK to verify key attributes such as off-road capability and fuel consumption.
About Jaguar Land Rover
Reimagining the future of modern luxury by design  Jaguar Land Rover is reimagining the future of modern luxury by design through its two distinct, British brands.
Our current model range embraces fully electric, plug-in hybrid and mild-hybrid vehicles, as well as the latest diesel and petrol engines. Our class-leading Jaguars and Land Rovers are in demand around the world and in 2020 we sold 425,974 vehicles in 127 countries. Land Rover is the global leader of luxury SUVs through its three families of Range Rover, Discovery and Defender. Jaguar is the first ever brand to offer a premium all-electric performance SUV, the Jaguar I-PACE. 
At heart we are a British company, with two major design and engineering sites, three vehicle manufacturing facilities, an Engine Manufacturing Centre and a Battery Assembly Centre in the UK. We also have vehicle plants in China, Brazil, India, Austria and Slovakia. Three of our seven technology hubs are in the UK – Manchester, Warwick (NAIC) and London – with additional sites in Shannon, Ireland, Portland, USA, Budapest, Hungary and Shanghai, China. 
Central to our Reimagine strategy is the electrification of both the Land Rover and Jaguar brands with two clear, distinct personalities. All Jaguar and Land Rover nameplates will be available in pure electric form by the end of the decade. This marks the start of the company's journey to become a net zero carbon business across its supply chain, products and operations by 2039. As a wholly owned subsidiary of Tata Motors since 2008, Jaguar Land Rover has unrivalled access to leading global players in technology and sustainability within the wider Tata Group.
With more than 11,200 employees, AVL is one of the world's leading mobility technology companies for development, simulation and testing in the automotive industry, and beyond. Drawing on its pioneering spirit, the company provides concepts, solutions and methodologies for a greener, safer and better world of mobility.
From ideation phase to serial production, the company covers vehicle architectures and platform solutions including the impact of new propulsion systems and energy carriers. As a global technology provider, AVL's offerings range from simulation, virtualization and test automation for product development to ADAS/AD and vehicle software. The company combines state-of-the-art and highly scalable IT, software and technology solutions with its application know-how, thereby offering customers extensive tools in areas such as Big Data, Artificial Intelligence, Cybersecurity or Embedded Systems.
AVL's passion is innovation. Together with an international network of experts at more than 90 locations and with 45 Tech and Engineering Centers worldwide, AVL is supporting customers in their mobility ambitions. In 2022, the company generated a turnover of 1.86 billion Euros, of which 11 % are invested in R&D activities to ensure continuous innovation.
Contact AVL
Markus Tomaschitz, Company Spokesman
E-mail: press@avl.com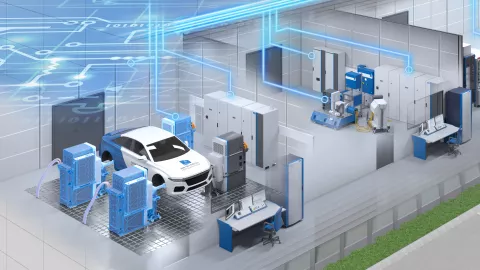 AVL and Henkel Join Forces in Battery Development for E-Cars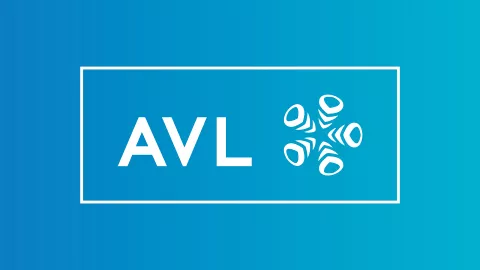 AVL Modernizing Its Plymouth Campus to Meet Customers and Employees Needs
AVL North America is taking a step toward a more modern workplace by adopting a hybrid work environment to meet the needs of its growing customer base and team. As the first step in its workplace modernization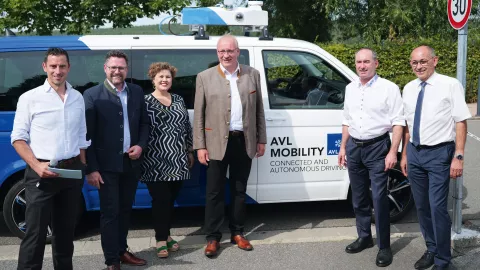 AVL Starts Trial Operation for Autonomous "AutBus" in Roding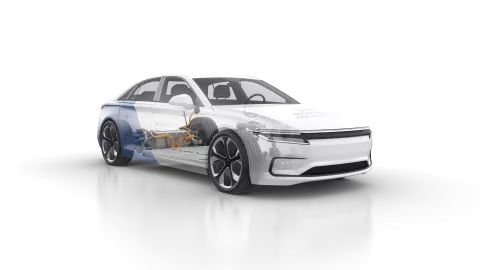 Green light for multi-million funding: AVL part of next European IPCEI microelectronics initiative
Be up-to-date with our latest press releases concerning company updates, research projects, our latest developments, and more.
Download our fact sheet to get a comprehensive overview about what we do as well as our latest company figures.
Get in touch with our Press-Team
For all press and media enquires please email: