Press Release
AVL's Integrated Testing Solution for World's largest Net-Zero Emissions Lab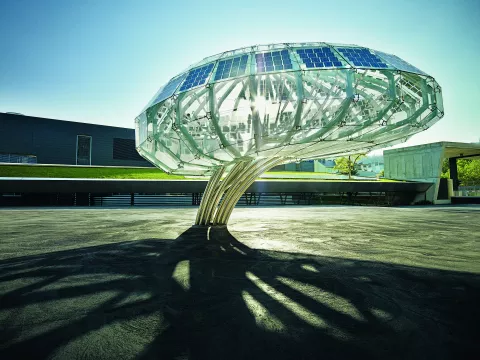 AVL has been awarded the contract to provide nearly all the software and hardware for light and heavy duty vehicle, engine, and powertrain testing at the new California Air Resources Board's (CARB) lab in Riverside, California. CARB has already broken ground on its new Southern California vehicle emissions testing and research facilities, set to open in Spring 2021, which will house one of the world's most advanced vehicle emissions testing and research centers. As designed, it will also be the largest net-zero energy structure in the United States.
With more than 11,200 employees, AVL is one of the world's leading mobility technology companies for development, simulation and testing in the automotive industry, and beyond. Drawing on its pioneering spirit, the company provides concepts, solutions and methodologies for a greener, safer and better world of mobility. AVL's passion is innovation. Together with an international network of experts at more than 90 locations and with 45 Tech and Engineering Centers worldwide, AVL is supporting customers in their mobility ambitions. In 2022, the company generated a turnover of 1.86 billion Euros, of which 11 % are invested in R&D activities to ensure continuous innovation.
Contact AVL
Markus Tomaschitz, Company Spokesman
E-mail: press@avl.com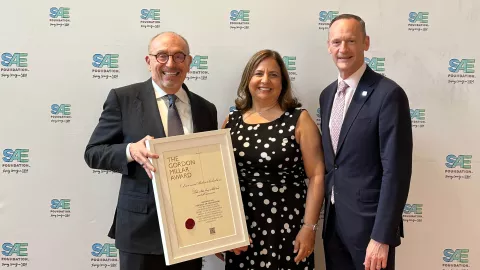 AVL Names Dan and Robin Nicholson as Winners of 11th Annual Gordon Millar Award
Dan and Robin Nicholson have been named winners of the 11th annual SAE Foundation Gordon Millar Award.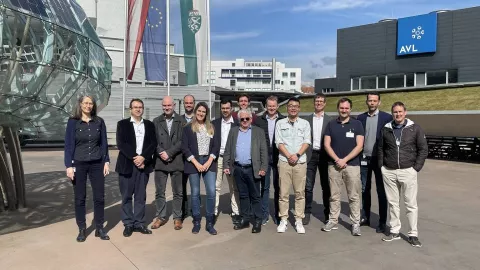 AVL to Participate in Development of Advanced Integrated Multi-Fuel Powered H2-Propulsion System
AVL Forges Agreement with NOVONIX to Distribute Cutting-Edge Coulometry Equipment in the U.S.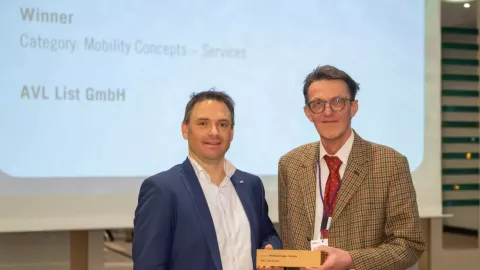 Battery Passport for E-cars: AVL's Sensor System for Greater Sustainability and Transparency
Be up-to-date with our latest press releases concerning company updates, research projects, our latest developments, and more.
Download our fact sheet to get a comprehensive overview about what we do as well as our latest company figures.
Get in touch with our Press-Team
For all press and media enquires please email: