Press Release
Green light for multi-million funding: AVL part of next European IPCEI microelectronics initiative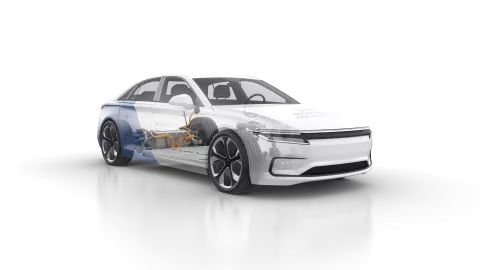 The automotive industry is experiencing a green transformation. Electric cars are becoming increasingly popular. Today, one in ten newly registered cars on Europe's roads is already purely electric. By 2030 a total of 38 million electrified passenger cars could be rolling down the streets. This also increases the demand for efficient microelectronics for electrified, but also automated and connected vehicles. AVL is now investing over €50 million euros in testing and validating new semiconductor chips, sensors and power electronics for battery-powered and software-defined vehicles as part of the EU-approved Important Project of Common European Interest (IPCEI) ME/CT. Among other things, the focus is on cybersecurity.
Graz, Austria, June, 2023: To develop and manufacture more energy-efficient and reliable microelectronics components and communication systems for sustainable and digital mobility in Europe is one of the goals supported by the EU Commission through the IPCEI ME/CT, which has just been approved and is funded by the participating member states with a total of 8.1 billion euros. Up to 175 million euros will be made available in Austria - a considerable portion of which will go to AVL. Over the next four years, the company will invest massively in research and realization of high-precision hardware- and software-based development tools and validation technologies for chips, sensors and power electronics. These are needed for self-driving, battery-powered vehicles. "With the increasing degree of automation of vehicles, the number of sensors and thus the data to be processed is growing. Completely new test strategies and solutions need to be developed," says Andreas Klug, Head of R&T at AVL. In addition, the connected vehicle will be exposed to an ever-growing amount of cyberattacks. AVL is active in the aera of cybersecurity as well. Another focus lies on increasing the efficiency of battery-powered vehicles. "We pay attention to optimizing the interaction of all components of the electric powertrain," says Klug.
AVL is currently involved in a total of three IPCEI projects. In "Hy2Tech" the focus is on the development of hydrogen technologies. In "BICnextGen", the company is focusing on the development of more efficient and sustainable batteries. Here, AVL's Battery Innovation Center serves as a European laboratory. Within the scope of these projects, the company cooperates with more than 20 national and international universities as well as non-university research institutions, such as the Graz University of Technology, the University of Applied Sciences FH Joanneum and Silicon Austria Labs, among others.
With more than 11,200 employees, AVL is one of the world's leading mobility technology companies for development, simulation and testing in the automotive industry, and beyond. Drawing on its pioneering spirit, the company provides concepts, solutions and methodologies for a greener, safer and better world of mobility.
From ideation phase to serial production, the company covers vehicle architectures and platform solutions including the impact of new propulsion systems and energy carriers. As a global technology provider, AVL's offerings range from simulation, virtualization and test automation for product development to ADAS/AD and vehicle software. The company combines state-of-the-art and highly scalable IT, software and technology solutions with its application know-how, thereby offering customers extensive tools in areas such as Big Data, Artificial Intelligence, Cybersecurity or Embedded Systems.
AVL's passion is innovation. Together with an international network of experts at more than 90 locations and with 45 Tech and Engineering Centers worldwide, AVL is supporting customers in their mobility ambitions. In 2022, the company generated a turnover of 1.86 billion Euros, of which 11 % are invested in R&D activities to ensure continuous innovation.
Contact AVL
Markus Tomaschitz, Company Spokesman
E-mail: press@avl.com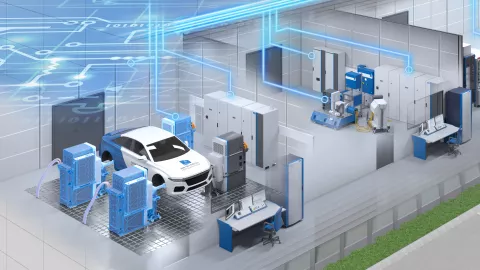 AVL and Henkel Join Forces in Battery Development for E-Cars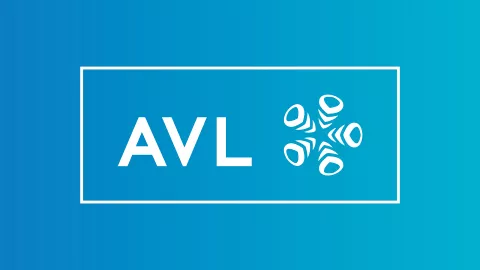 AVL Modernizing Its Plymouth Campus to Meet Customers and Employees Needs
AVL North America is taking a step toward a more modern workplace by adopting a hybrid work environment to meet the needs of its growing customer base and team. As the first step in its workplace modernization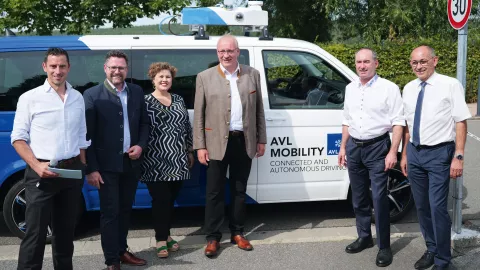 AVL Starts Trial Operation for Autonomous "AutBus" in Roding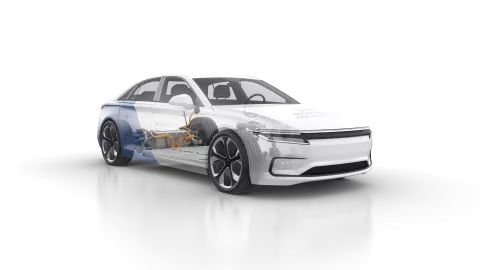 Green light for multi-million funding: AVL part of next European IPCEI microelectronics initiative
Be up-to-date with our latest press releases concerning company updates, research projects, our latest developments, and more.
Download our fact sheet to get a comprehensive overview about what we do as well as our latest company figures.
Get in touch with our Press-Team
For all press and media enquires please email: