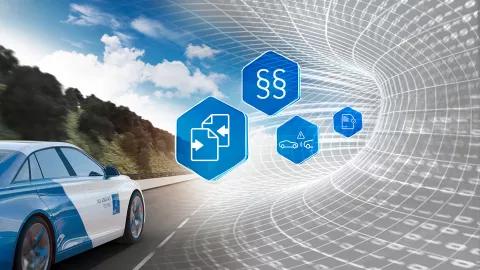 During the development, verification, and validation of complex ADAS (advanced driver assisted systems) and AD (automated driving) functions, a huge volume of data is generated from road testing, vehicle- and component- testbeds or from simulations. 
The measurement data collected over several projects and years constitute an invaluable asset. However, this is only the case if it is possible to exploit the value of the data and analyze and query it with a high level of interaction and a low response time.
We provide an open, seamless data management and analytics solution for ADAS/AD applications. The platform supports the analysis of classical time series data as well as object data, describing the environment model perceived by ADAS/AD sensors.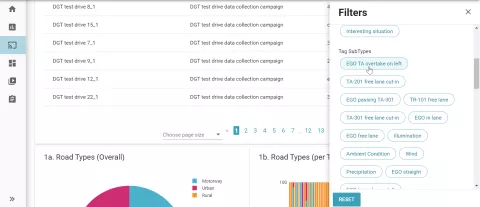 Our software enables the automated and highly scalable execution of analytics scripts on a large set of measurements, including time series and object data. With this feature a new key performance indicator (KPI) can be applied immediately to the entire historical data residing in the data store. 
The output of the automated analytics is fed to a metadata store, where the results (e.g. detected events) enrich the original metadata of the test drive. This allows a user to query the system interactively. The queries can be expressed very intuitively with multi-data source queries as a standard feature of the platform. A simple click allows the navigation to different events. It offers a synchronized view showing videos of the test drive (e.g., front and back camera), the time series captured on the vehicle bus, and the object data from different perspectives (e.g, bird's-eye view).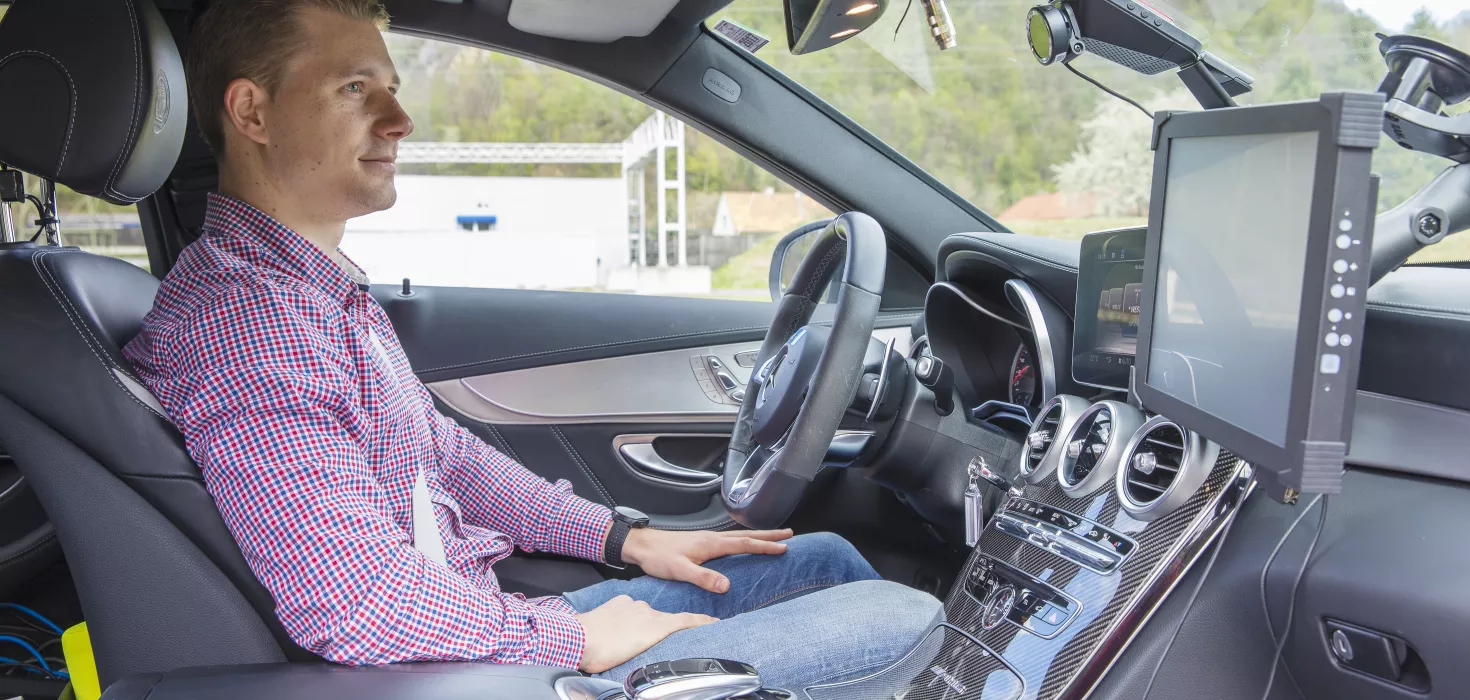 Single Source of Truth
Gain insights from one single source of truth for all ADAS testing data, independently of the source of creation
Reduction of Test Drives
Reduce the number of required test drives by finding relevant events in your existing dataset 
Enabling Benchmarks
Keep your benchmarks up-to-date by applying newly defined KPIs to your entire historical dataset
Increased Efficiency
Improve your productivity by reducing the search time for the relevant data
Data Ingest
Raw data (time series and object data) and the associated metadata are converted to harmonize data, synchronize it in time, and enable high throughput data analytics and low-latency search capabilities.
Scalability
The large sets of raw and metadata are ingested and further processed in parallel on state-of-the-art IT platforms (both on-premise and in the cloud). 
Search and Explore
Metadata, time series, events, KPIs, and aggregated data can be queried interactively with near real-time response times.
Analyze and Drill Down
Deep dive with synchronous views of time series, object data, and videos, harmonized with GPS visualizations is enabled. 
Visualizations and Reporting
We offer web-based self-service tools for data visualization and reporting. A scenario viewer provides visual interpretation of driving scenes by displaying the recorded raw sensor data (e.g. LIDAR point clouds), camera sensor images, weather information, map information, and generated OSI data. 
Ready-Made Applications
Scenario detection, Road to Simulation, Offline Perception, and Auto-Tagger are predefined applications that serve different use cases.
AVL Big Data and Analytics Platform - Solution Sheet
Download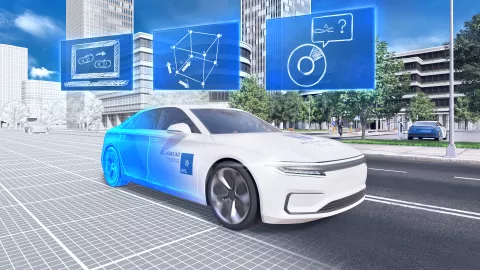 AVL SCENIUS™
SCENIUS is a holistic solution for scenario-based ADAS and AD safety testing and validation.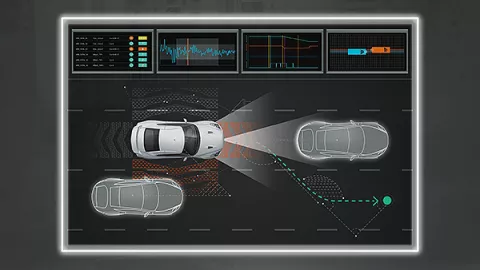 AVL Smart ADAS Analyzer™
Boost the efficiency of your NCAP and homologation testing: now and in the future.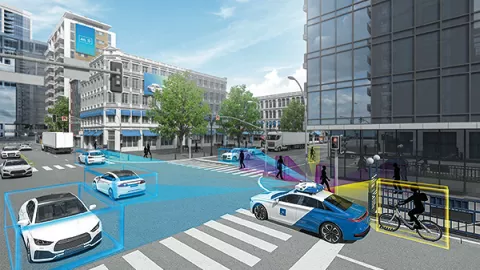 AVL Dynamic Ground Truth System™
Highly accurate dynamic environment-measurement for ADAS/AD validation.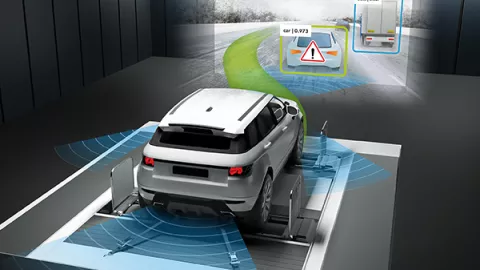 AVL DRIVINGCUBE™
A new way to speed up the validation and approval process of ADAS and AD- systems.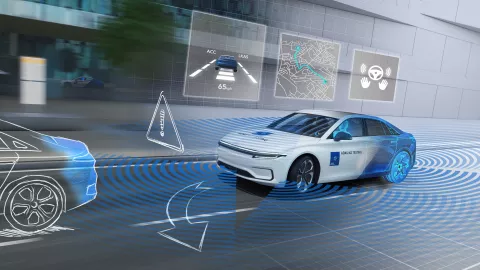 Automated and Connected Mobility Testing
How to master complex ADAS/AD function testing to get vehicles on the road faster.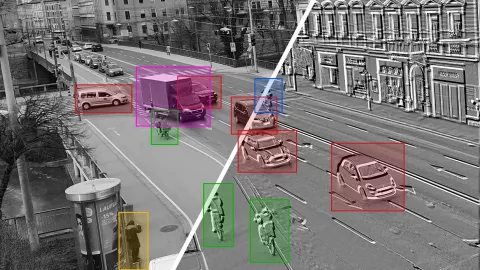 Seamless ADAS Testing and Certification (Part II)
On-demand
The development and safety assessment of automated driving functions requires the generation of the most relevant driving scenarios and environmental factors extracted from real world traffic behavior.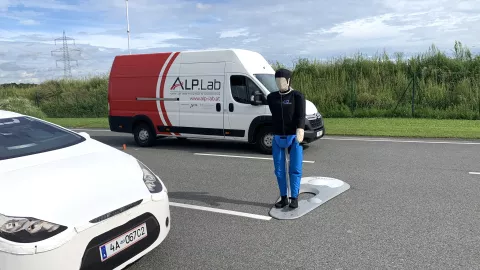 Seamless ADAS Testing and Certification - From Simulation to Test Track
On-demand
Ready to combine the best of two worlds?The demand for ADAS/AD testing and validation in simulation and real world is increasing rapidly due to the growing number of ADAS/AD functions and vehicle variants.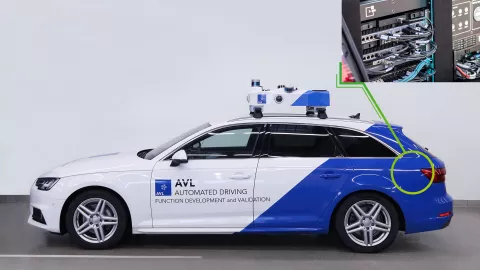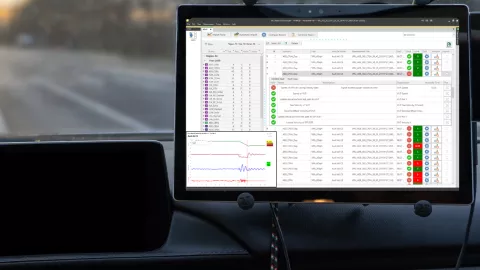 Efficient ADAS Test Track Testing and Evaluation
On-demand
The NCAP and homologation active safety test series is quickly expanding its scope of application. As a result, a growing number of complex scenarios for ADAS- and AD-functions are required to be tested, both quickly and and accurately, on the proving ground.
Do you have questions or want to work with us?
Our experts are happy to help.