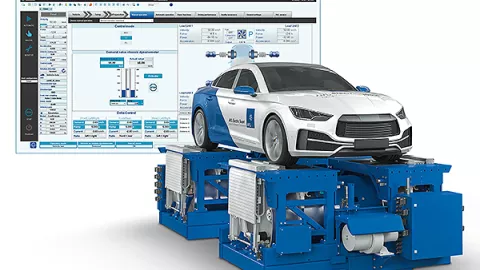 AVL Vehicle TS™ is integral to supporting and managing vehicle development, system optimization, validation, and calibration tasks in an environment of complex vehicle propulsion systems. From ICE-driven vehicles to HEVs, PHEVs, BEVs, and FCEVs during the later stage of the development process, every vehicle platform can be tested. We have a wealth of experience in the development of vehicle test systems (TS) for scooters, motorcycles, all-terrain vehicle (ATVs), cars, light-duty and heavy-duty trucks, busses, tractors, and off-road vehicles, as well as in supporting component development. We provide testing solutions when all components are integrated into the vehicle, and interdependencies as well as proof of concepts are tested in a laboratory environment – bridging the gap between simulation and real-world testing. These solutions can be applied to a wide range of applications.
In the current transition period from ICE to partially electrified, to pure electric propulsion systems, the AVL vehicle test systems are designed to cover all current and future propulsion system setups from standard 2 WD, to 4 WD, to individual-wheel drives, and any combination from ICE to pure battery or fuel cell vehicles. Electric drives and other high-voltage components have become standard, therefore safety aspects as well as higher dynamic requirements need to be considered thoroughly. For development and system integration purposes, customers  need a test system in which they can evaluate and optimize the mechanical, electrical, and high-voltage electrical sub-systems integrated into the final vehicle in any test environment (climatic, NVH, or EMC chambers).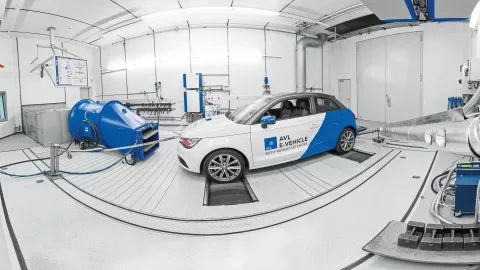 Our modern vehicle test systems are built to validate and test any vehicle type from motorcycles to 6x6 HD trucks with varying velocities, forces, and power classes, as well as voltage and current levels in electrified vehicles. The vehicle testbeds simulate velocity and force for the vehicle, emulating real-world driving conditions, road data replication, or time-lapsed testing. The optimized toolchain of our hardware and software significantly reduces the duration of the design and validation process. Tests can be executed in a reproducible laboratory environment, simulating any environment with fast setup times. This minimizes the time, risk, and costs of on-road testing. Results can be used either to valide models in early development stages, or for final performance evaluation, certification, and COP testing.
Using our AVL PUMA 2™ automation software platform ensures synchronized measurements and data consistency from every integrated device. This high level of data quality – combined with the system's precise measurement and control and simulation capability – leads to the utmost precision of the measurement results achieved. Moreover, all calculations, protocols, and therefore measurement results, are approved by the leading authorities, and our systems can be certified according to ISO 17025. Thus, testing results with AVL vehicle testbeds are guaranteed to be accepted by authorities, for example, for range or COP testing.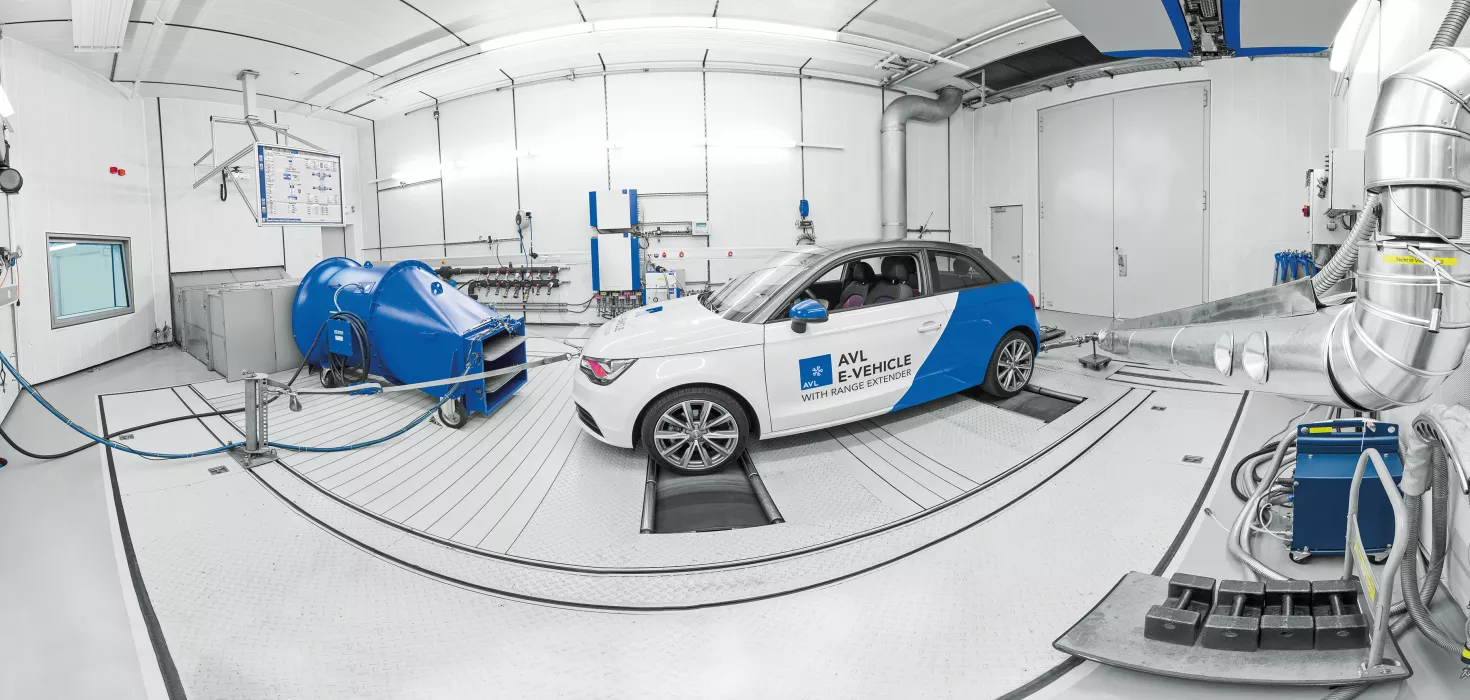 Investment in new hardware is costly and also time-consuming. It is therefore often worthwhile to evaluate existing systems and devices for lifetime extension. This is where our service offer comes into play. Chassis Dyno experts visit your company and prepare a feasibility study, on the basis of which you can decide whether modernizing existing systems might be more worthwhile than investing in new hardware. Even just by replacing individual components of the electronics or control system, we can turn your Chassis Dyno Senior into a state-of-the-art testbed for maximum measurement accuracy and legal compliance. → Learn more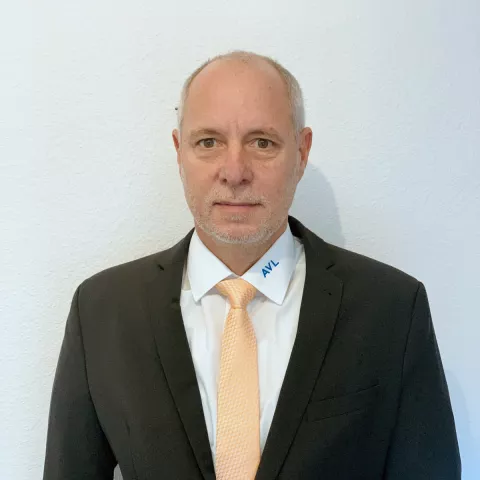 During this period of time, which is characterized by disruptive changes on an unimagined scale, with changes being far from complete, AVL vehicle test systems are THE reliable and proven solutions when it comes to final vehicle validation and compliance testing according to the latest legislations, from range testing up to EMC test for type approval."
-- Roland von Gavel, Head of Business Development, AVL Zöllner GmbH
At AVL, we have test systems to validate propulsion systems and vehicles in a virtual environment. To evaluate and optimize mechanical, electrical, and high-voltage electrical sub-systems, customers need dedicated test systems for the final vehicle in any test environment. Typical examples are mileage accumulation testing, to ensure specific lifetime targets defined by either legislative authorities or by development targets, performance evaluation, optimization of consumption, emissions testing, electrical driving range, exposure and testing in harsh climatic or electromagnetic environmental conditions, and type approval.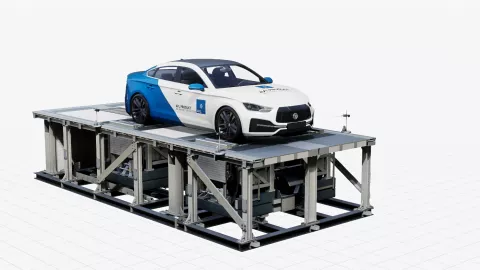 Your reliable partner in vehicle testing solutions
AVL's comprehensive worldwide network of experts allows best customer vicinity, ensuring consistent and connecting testing fields globally. Wherever your R&D challenges take you, we are always close at hand, ready to provide the service you need.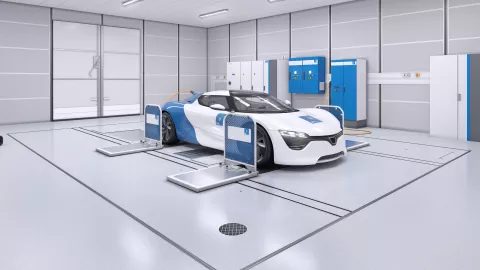 > 65
years of experience in the area of vehicle test systems
> 1400
vehicle test systems delivered
See what drives us and explore our latest developments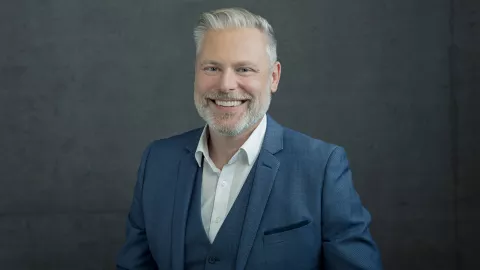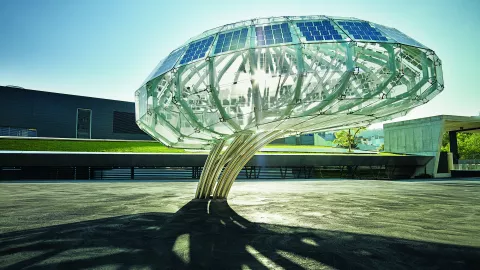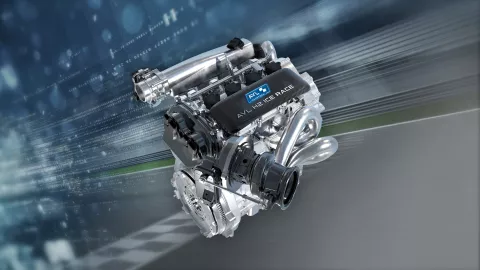 AVL RACETECH Builds Hydrogen Combustion Engine for Motorsport
AVL RACETECH, the motorsport department of AVL, presents the prototype of an innovative H2 internal combustion engine. The power unit is a compact, hydrogen-powered 2-liter turbo engine, with intelligent water injection, which achieves a totally new performance level. The first racing engine that AVL RACETECH is developing and building in-house.