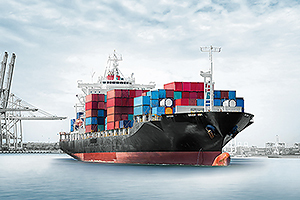 Introducing
AVL High Power Systems
AVL's High Power Systems (HPS) division (formerly known as Large Engines), works on big power applications including marine, stationary power plants, locomotives and large size off-road vehicles such as mining equipment.

At AVL we have more than 70 years of experience in large engine development, considering not only internal combustion engines, but also fuel cell, battery and hybrids. We are established as an environmental and energy technology provider for HPS OEMs, system integrators and operators.

Huge Challenges, Huge Solutions

Driven by the IMO GHG 2050 regulation, we are working to solve the problem of reducing emissions of these large systems. All applications are different in the way that the systems are built, used, maintained, as well as their role in the bigger eco system.

However, optimizing high power systems and reducing emissions goes beyond the individual systems. This is why we also consider long-term, global visions of policy and investment. This complete system view includes the re-use of captured carbon in the creation of new fuels, and the increased use of digitalization – driving intelligent, adaptive solutions that offer a wide range of efficiency and performance improvements.

We have decades of experience, a vast and comprehensive product portfolio, and a global network with a deep understanding of all the issues. At AVL HPS we can create unique solutions that are tailored to every use case, and which seek out efficiencies throughout the energy chain, from well-to-wheel.

And it doesn't stop there.
---