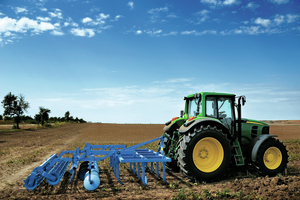 Engineering at its best
Tractor Engineering Solution
From first concept up to Start of Production - meeting time and cost targets
Flexible application diversity in a cost effective manner, productivity increase including precision as well as sustainability are driving the industry.
---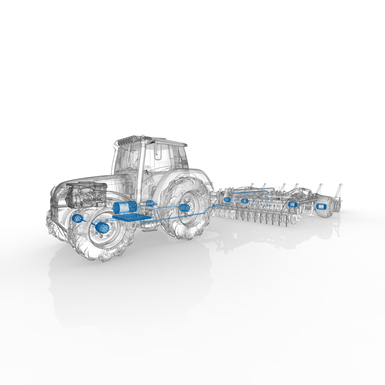 The Challenge
Application diversity leads to many variants
How can I manage application diversity in a cost effective manner?
How does the future powertrain have to look like in the off –road industry?
New technologies electrification
Which types of electrification are most advanced for the agricultural industry?
How to deal with the diversity of tractor and implement producers concerning electrification approaches?
Process Optimization
How to use electrification in order to optimize power supply at the implement?
How to successfully use autonomous driving solutions considering tractor and implement control?
---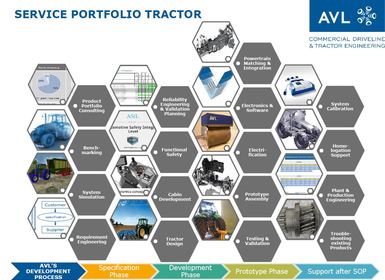 The AVL Solution
AVL offers all services supporting the whole development life cycle of an agricultural tractor up to start of production and beyond. AVL guarantees an optimized tractor development process by using solutions based on the customer needs. Due to modular platform concepts and a strict design of the cost process AVL ensures optimum production costs. Understanding customer's needs and the operation of the vehicle is how AVL can provide successful solutions.
---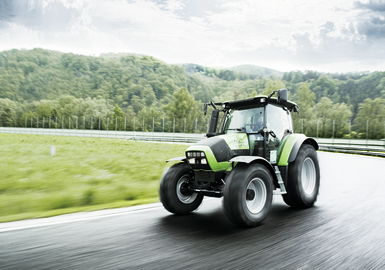 The Added Value
Dedicated team of high level tractor experts
Advanced technology solutions for future optimized tractor and implement systems
Clearly defined development process, time and costs
Solutions based on customer needs
---
References
Complete tractor development up to start of production and support even after that
Powertrain developments for tractors, construction equipment and industrial purpose
Cabin Development including HMI terminal
Numerous engine development projects for tier/stage 3 and 4
Transmission projects from synchronized, CVT, powershift/shuttle, AMT to dual clutch systems
Development of control systems for engines, transmissions, integrated drivetrains and vehicle controls
Plant and Production Engineering for transmission and engine
Homologation of European Tractors
---
Details
Tractor Development Process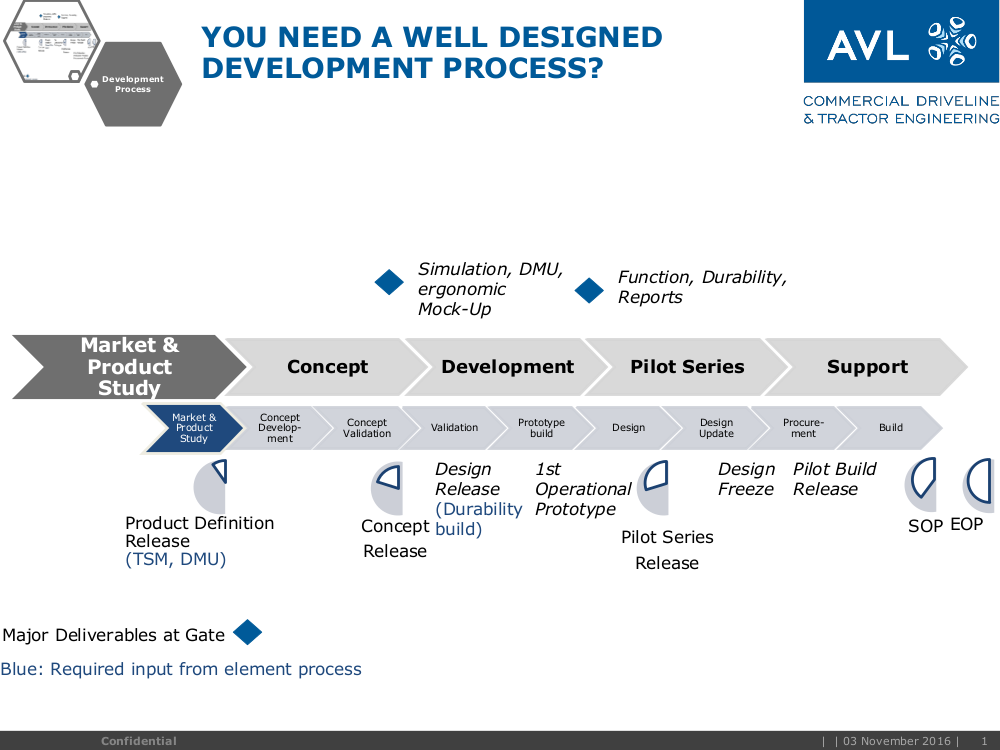 ---