Electrification
This site makes use of cookies to enhance browsing experience and improve our website. For further information see our Privacy Policy. By continuing your use of our website you agree to our use of cookies.
Switched on and fully charged
AVL Electrification
Electrified vehicles are widely considered key to reducing CO2 and play an important role in tackling climate change. Stringent, rapidly changing emission legislation and accelerating consumer demands are increasing the speed of development and the complexity of modern propulsion systems. At the same time, local market requirements are pushing the diversity of technical solutions. From mild and plug-in hybrids to battery electric and fuel cell electric vehicles, AVL has the expertise to support you in making the right architecture choice for your electrification portfolio. Our solutions cover development support, test and validation solutions, simulation tools and comprehensive know-how in these technologies. And thanks to both our deep understanding of the complete system and the single components we also provide system integration for the main features. Being a reliable partner for the automotive industry in this forward-looking technology landscape, we are committed to a vision of clean, affordable, connected and intelligent mobility.
https://www.avl.com:443/electrification?p_p_id=avldigitalrecommenderv2portlet_WAR_avldigitallandingpages&p_p_lifecycle=2&p_p_state=normal&p_p_mode=view&p_p_cacheability=cacheLevelPage
27608742
Mild Hybrid
Hybrid architectures are a core pillar of the global passenger car fleet. The major challenge is the balancing of regulatory requirements like emission and CO₂ with customer values like driving pleasure and all-wheel drive support. With a long development history in hybrid technology, AVL supports customers worldwide to make the right architectural decision for their portfolio and optimize the entire propulsion system to meet the targets of cost, robustness and sustainability.
READ MORE
Complete Systems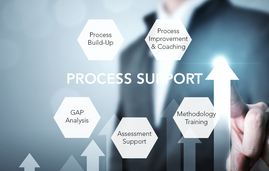 AVL PTE Controls Development Process
Whether you need to improve your existing controls development process, or introduce a completely new one, at AVL we can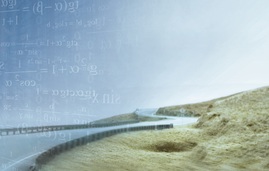 Audible Noise Prediction
The AVL electro acoustic simulation approach enables to identify and stamp out sources of audible noise, as they typically appear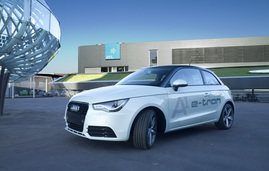 Choosing Your Electrified Propulsion Concept
The future of sustainable, affordable mobility includes the electrified powertrain. As the diversity of solutions grows, mastering the bandwidth of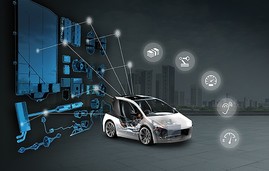 AVL xEV Systems Engineering
AVL has been developing solutions for sustainable electric mobility for more than 20 years. Whether it is 12 V or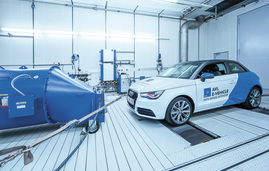 AVL Traditional Testbed Upgrades
Test and Validate Your Electric Powertrain With over 60 years' experience in the development of all kinds of powertrain systems,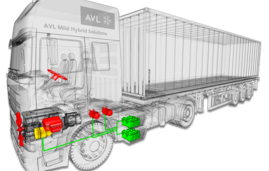 Hybrid Powertrain Solutions for Trucks and Buses
For the manufacturers of commercial vehicles, tackling increasingly stringent global CO2 emissions legislation in an efficient, cost-effective manner is a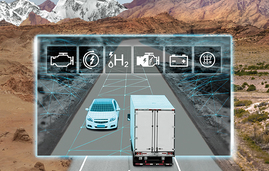 Virtual Calibration in Non-Standard Conditions
When you are developing and parameterizing controls for fuel cell systems, it is important to ensure safe and efficient operation
Automotive System Safety and Cybersecurity
"The prevention of accidents must not only be considered as a regulation by law, but as a matter of human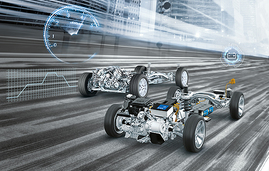 AVL EMCON 6™
AVL EMCON 6™ is the market-leading testbed monitoring control system for a variety of conventional and electrified propulsion systems.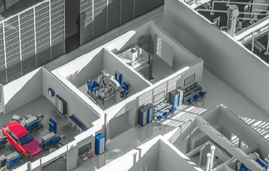 AVL Lab Management™ for Propulsion Testing
Rapidly changing test and validation requirements put pressure on test labs to improve accuracy, reliability and reproducibility. However, with an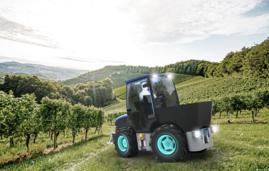 E-Tractor
With increasingly stringent global emissions legislation, changing market attitudes towards the internal combustion engine, and the waning popularity of diesel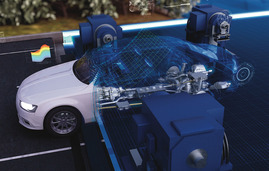 Advanced Dynamic Electric Vehicle Calibration – Hybrid, Battery, Fuel Cell
With a diverse set of electrified powertrains on the rise (PHEV, HEV, BEV, FCEV), OEMs face mounting pressure at the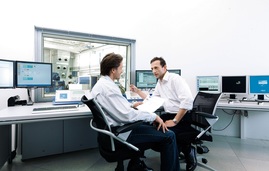 Application Support
Assisting you 'on the job' with AVL testing equipment for your specific testing applications, AVL Application Support is a practical,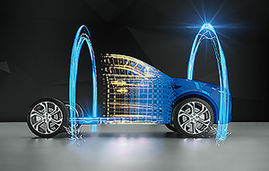 Electrified Services
Whether your goal is in-house competency development or if you simply need to get the job done, our customer-oriented solutions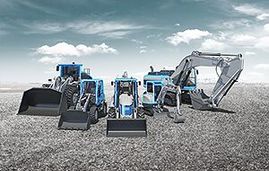 AVL Electrification Solutions for Construction Equipment
Beyond passenger vehicles, powertrain electrification is also a growing trend in the construction equipment sector for a variety of reasons.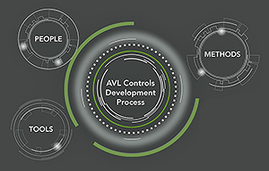 AVL Maestra®
AVL Maestra® uses a modular, component-based approach and builds interfaces between tools to create an integrated toolchain. This means that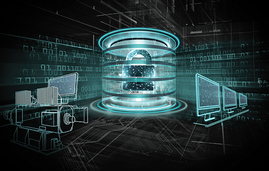 AVL PUMA 2™ Share
AVL PUMA 2™ Share is the industry standard for central management of parameters and result data. It is the hub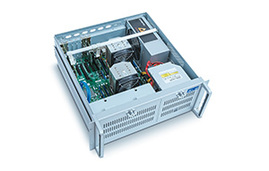 AVL PUMA 2™ Hardware
To support you in your testing efforts, AVL offers tailored hardware packages to operate the various applications of our automation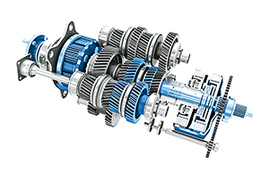 AVL RACING Hybrid Solutions
Hybrid powertrains combine the benefits of internal combustion engines with electric drive technology. They can be applied to a range
Subsystems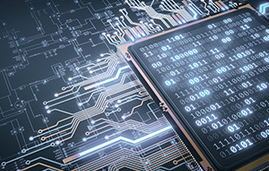 AVL Transmission and E-Drive Software and Controls
As the powertrain evolves, both in conventional and electrified configurations, so too must its supporting systems. Modern transmission and e-drive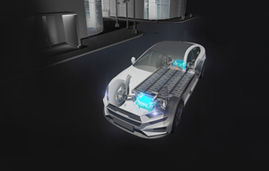 AVL E-Drive Benchmarking
As e-drive technologies become commonplace, it is vital for our customers to know where their products stand in the market.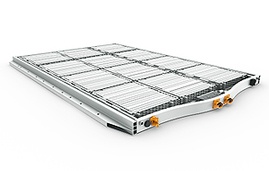 Battery Solutions Ranging from Technology Innovation to Series Development
As an independent market leader in battery technology, AVL offers a full package of innovative tailored solutions to address the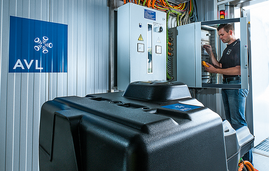 AVL Battery Test Systems
Evaluating Electrochemical Energy Storage AVL battery test systems support the evaluation and lifetime investigation of electrochemical energy storage systems used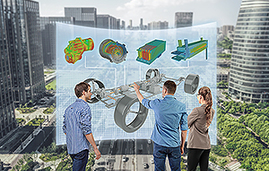 Simulation for Electrified Powertrains
Now more than ever, it is imperative for engineers to look for new and inventive solutions to deliver fuel efficient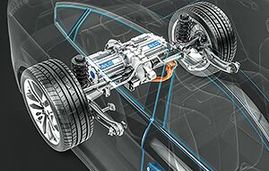 AVL E-Drive Solutions
AVL designs and develops e-drive solutions which are tailored to your specific applications, including hybrids, e-vehicles or auxiliaries. We have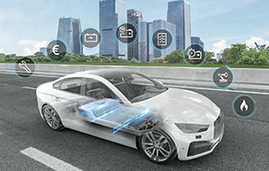 AVL Series Battery Benchmarking
AVL Series Battery Benchmarking A worldwide infrastructure of experts makes AVL a market leader in objective series battery testing and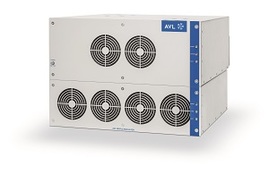 AVL Ripple Emulator™
Batteries are one of the key components in modern powertrain configurations like hybrid, pure electric and fuel cell powered vehicles.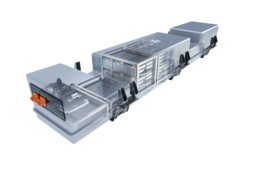 AVL Battery Development for Truck and Bus
AVL has gained substantial experiences in the field of battery development to support future electrification and CO2-free mobility. AVL offers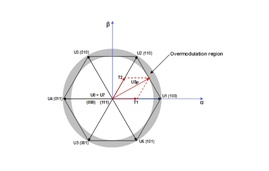 E-Drive Controls
Software for control units like inverters and DCDCs for e-drive applications and electrification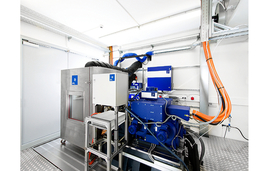 AVL DynoULTRA™ PMM for E-Drive Testing
The pressure to shorten development time and decrease the complexity of testing is escalating, as is the demand on test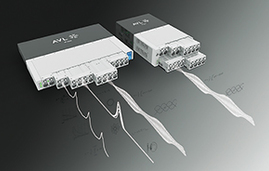 AVL X-ion™ E-POWER ANALYSIS
The AVL X-ion™ e-Power analysis system is a new modular data acquisition platform that is optimized for electric and hybrid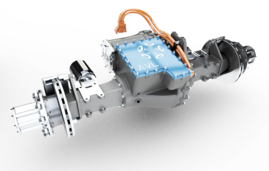 AVL E-Axle Systems for Truck and Bus
AVL develops fully integrated e-axle systems for commercial vehicles. The compact packaging of all e-drive components (e-motor, transmission and inverter)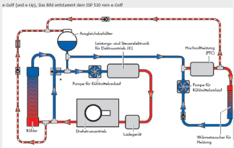 Cooling
Thermal management is an important factor in efficient powertrain operation. This is true for all powertrain topologies, from standard ICE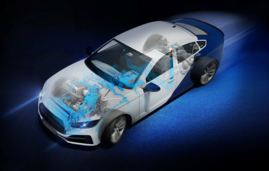 Design & Packaging
For more than twenty years, AVL has been designing entire thermal and HVAC (heating, ventilation, air conditioning) systems for our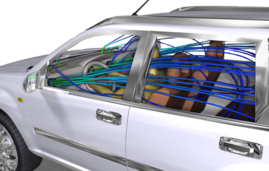 HVAC
In the near future car interiors will change dramatically, thanks to vehicle electrification and the evolution of autonomous driving technology.
Project Management
Building upon technology, know-how, experience and passion, AVL's project management offering aims to save time, cut costs and deliver quality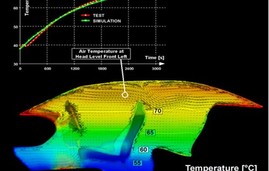 Simulation & System Development
Choosing the best and most efficienct thermal system and HVAC topology can have huge advantages for overall vehicle efficiency and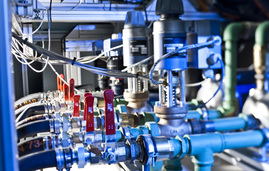 Testing
The standardized, model-based AVL approach, offers validation, and intelligent data evaluation. This enables the handling of complex thermal management testing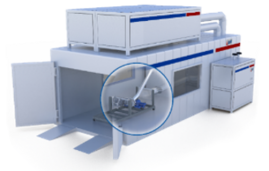 Thermal Management Testbeds
AVL provides dedicated testing equipment for components, systems and entire vehicles. This includes air conditioning systems, and our A/C system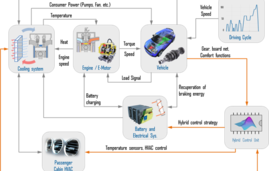 Thermal Control System
For modern electrified powertrains a sophisticated vehicle thermal control strategy is essential to thermally condition an increasing number of temperature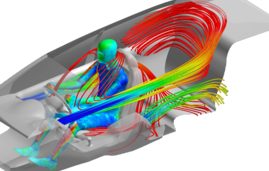 Passenger Comfort
Driver satisfaction is as much about comfort as it is about performance. Ensuring a high level of thermal comfort for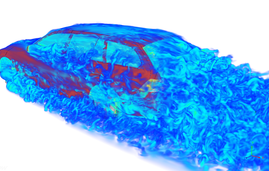 Aerodynamics
Aerodynamics is a multi-faceted discipline and as such requires the kind of holistic approach that AVL is known for. Drag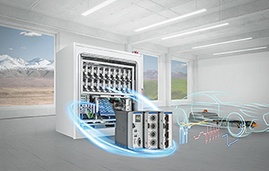 Data Acquisition with AVL FEM 4™
Addressing the Challenges Faced by OEMs As drivetrain technologies become more diverse, OEMs need an adaptive measurement solution that can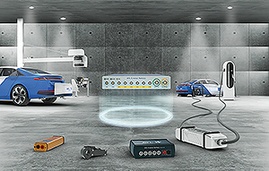 AVL X-meter™
The secret to a well-designed, highly efficient battery electric or hybrid vehicle with low total emissions and CO2 footprint lies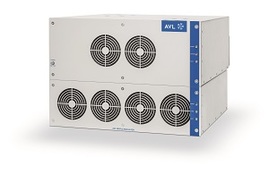 AVL Ripple Emulator™
Batteries are one of the key components in modern powertrain configurations like hybrid, pure electric and fuel cell powered vehicles.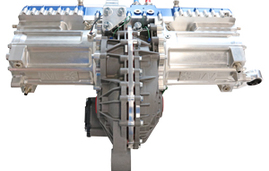 E-Drive System Requirements and Functions
In order to be compliant with ever-more demanding global emissions legislation, the future of the powertrain is looking increasingly electric.
Components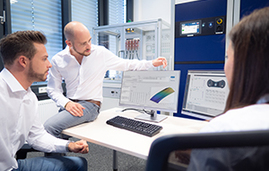 AVL Power HiL
As the automotive industry continues its transformation toward the electrified powertrain, new tools are needed for the development, testing, calibration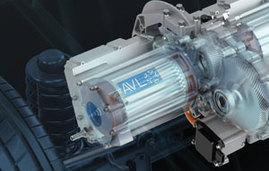 AVL E-Motor Design
Over many years AVL has become well established in the development and design of E-Motors for multiple applications. Traction motors,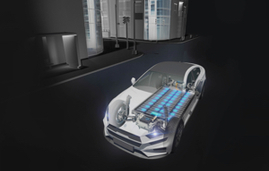 Power Electronics
Built according to the highest quality principles, AVL creates pioneering, future-oriented semi-conductor technologies that combine compact design with maximum functionality.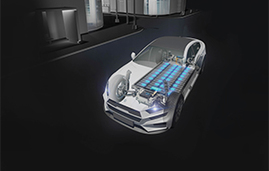 AVL Battery Management Systems
As the push for low-emission, electrified automotive solutions intensifies, and end-users demand longer driving ranges and higher performance, vehicle battery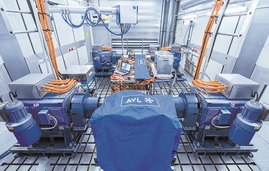 AVL E-Integration Solutions
For Electric Propulsion Systems The AVL e-Integration Test System closes the gap between component and powertrain testing, enabling the powertrain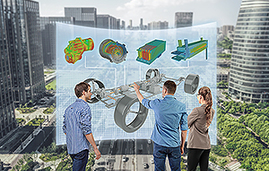 Simulation for Electrified Powertrains
Now more than ever, it is imperative for engineers to look for new and inventive solutions to deliver fuel efficient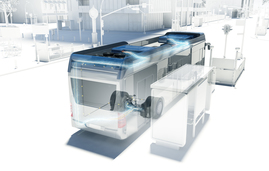 Electrified Component Integration
AVL offers the definition of the most appropriate electrified powertrain concept including component specification, supplier management and the integration of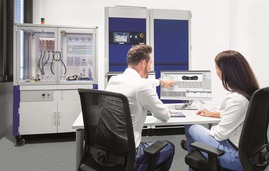 AVL Inverter TS™
Designed to develop and validate your inverter and optimize its impact at an early development stage, AVL's Inverter TS will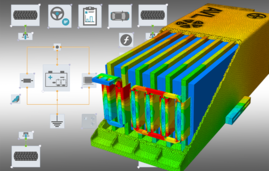 Advanced Battery Simulation
AVL offers simulation solutions that support major optimization tasks with regard to the battery development. Simulation models are available at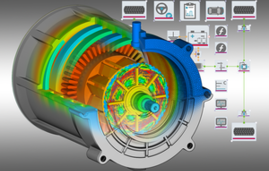 E-Drive Simulation
Multi-Disciplinary Simulation Solutions AVL offers an entire e-motor simulation workflow starting from design concept analysis, followed by performance evaluation based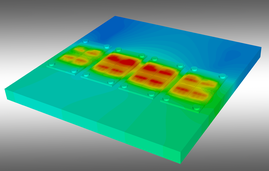 Simulation for Power Electronics
AVL offers highly developed simulation solutions for power electronics, including thermal and acoustic analysis. CRUISE™ M for Electric Circuits With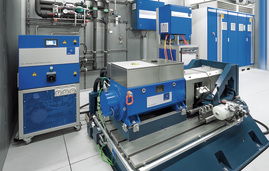 Advanced Calibration of E-motor and Inverter
When it comes to driving range, infrastructure and charging time, electric vehicles are still faced with skepticism in the public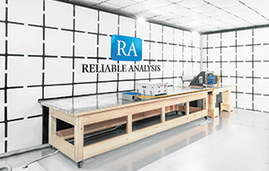 E-Motor EMC Test Systems
Powertrains have increasingly become more electrified over recent years. Therefore, for the R&D process, the electromagnetic emissions of components and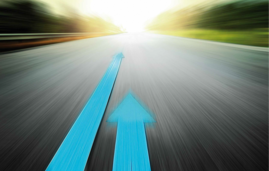 Torque Accuracy Check
For the measurement and optimization of driveability characteristics, and to support engine efficiency and emission reduction, accurate torque delivery from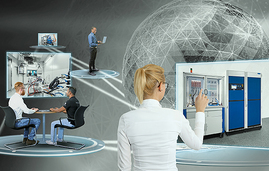 AVL PUMA 2™ Inverter
AVL PUMA 2™ Inverter is a comprehensive automation system for inverter testing, offering everything you need in one place.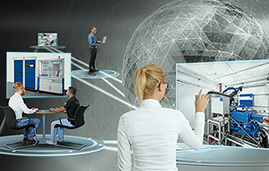 AVL PUMA 2™ E-Motor
AVL PUMA 2™ E-Motor offers outstanding user experience, easy customization and unique features like high-precision speed control and vehicle simulation.