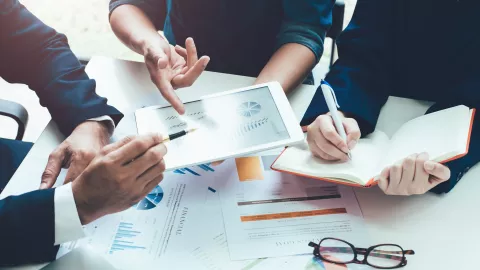 The next generation of mobility is shaped by megatrends and increasing customer demands – from e-mobility, to automated and connected driving, to software-defined vehicles. This transition is accelerated by legislation, as well as by a change in the behavior of end users when it comes to driving experience and vehicle functions, and by the increasing demand for sustainable mobility solutions.
As a technology partner, we guide OEMs, Tier 1s, and new market players through this rapid, disruptive change. We use detailed analyses to develop strategic action plans for our customers, to both safeguard the competitive position of their core business and, through a technological edge, secure their pioneering role in the market. We advise our customers during every phase of the development process – from the ideation phase and portfolio and production definition, to the realization phase and investment planning, to series production. At the same time, we provide support for all topics related to digitalization and the alignment of processes with regard to vehicle functions. Interoperability, networking, and integration are objectives often mentioned.
Our AVL consulting services provide you with support throughout your value-added chain by answering any questions you may have about mobility:
How can legislation and customer requirements be reconciled?
What is the optimal portfolio weighting of traditional and future vehicle technologies?
How can the development and test methodology be adapted to new circumstances?
How can development costs and time-to-market be optimized?
To what extent does energy generation influence the automotive industry with regard to future strategic decisions?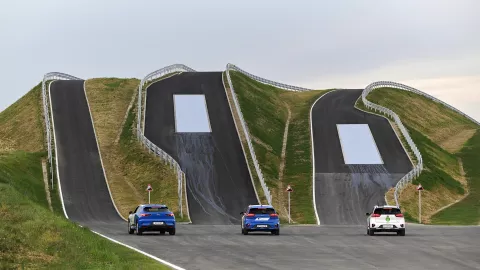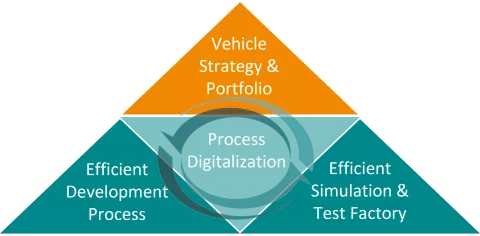 Our AVL Consulting Services are more than just a pure advisory service. We guide you through the detailed analysis, to planning, to successful implementation, at all times guaranteeing an independent, requirement-oriented problem-solving approach that is ideally suited to your existing development landscape.
To be able to answer complex questions, we follow a holistic approach to product development. We regard the four aspects of vehicle strategy, process digitalization, process efficiency, and development methodology, as well as the necessary testing and simulation resources, as parts of a development pyramid that are intertwined and mesh at all times.
This approach to consulting that is unique to AVL is very much a result of our own engineering experience. Working on customer projects over the years resulted in the acquisition of various competencies, which we incorporate into our AVL consulting services in order to support our customers in making strategic decisions.
With many years of experience and robust strategies, we advise OEMs, Tier 1s, and new market players alike on processes, technologies, and solutions for efficient product development, as well as on development processes and the optimal use of data along the value-added process.
TECHNICAL EXPERTS AND GLOBAL NETWORK
Compared to conventional management or strategy consulting services, with us you also benefit from many years of experience and the deep technical understanding of our experts, as well as from the continuity of a globally active company.
MANY YEARS OF EXPERIENCE
At our company we are continuously making the process changes that you are yet to face. This enables you to learn from our experiences for yourself and for your processes.
HOLISTIC VIEW OF THE LIFE CYCLE
Our holistic approach encompasses the entire life cycle of a vehicle – from future energy and fuel production, CO2 analyses, and scenario simulations, to end-of-life vehicles.
INITIAL RESULTS EARLY ON
Consulting projects can be incredibly complex. To achieve initial successes quickly, we usually start with a pilot project. This gives you the opportunity to be won over quickly by our approach and the initial results.
SUCCESS THROUGH INCLUDING ALL STAKEHOLDERS
We always look at the problem from a variety of perspectives, from CEO to user, to ensure that everyone involved is on board. We are also available to moderate internal communication.
PROCESS ORIENTATION AND DIGITALIZATION
Our expertise acquired from numerous customer projects determines our present-day process orientation and methodology, especially when it comes to any digitalization topics.
With our consulting and implementation services, we support you in developing a competitive product portfolio, optimize your development process, and improve the efficiency of your simulation and test centers. In the context of proof of concepts (POCs) and pilot projects, we provide advice, starting from analyzing the current situation all the way through to achieving quantifiable impacts on the development process. This enables us to improve your development efficiency in terms of quality, time, and costs.
Process Innovation Services
Our Process Innovation Services form the top level of our development ecosystem approach, and follow a multilevel process in which success is monitored at each individual level. This approach has been continuously developed based on experience with countless projects over the past 20 years. It is now an internationally recognized method.
Product Portfolio Management
New requirements always impact current solutions at an organization – be that when it comes to technologies, products, or services. With our advice in the area of product portfolio management, we aim to identify the right answers for these requirements. This includes competitive analyses, technology comparisons, market studies, and business case studies.
Consulting as a Starting Point for a New Development Center
A consultation may indicate that you need a new development center or test center, or you may have already started the planning process for one. With our AVL Consulting Services, we have the skills and experience to cover all the necessary steps. We will find the optimal solution for your requirements: from a requirements analysis to the optimal design and actual realization.
Sustainable Energy Consultation
We provide independent research and recommendations, to enable you to make the best decisions regarding future energy and fuel directions. We make independent recommendations for qualified, balanced solution packages at all interfaces of production, use, and end-of-life mobility solutions.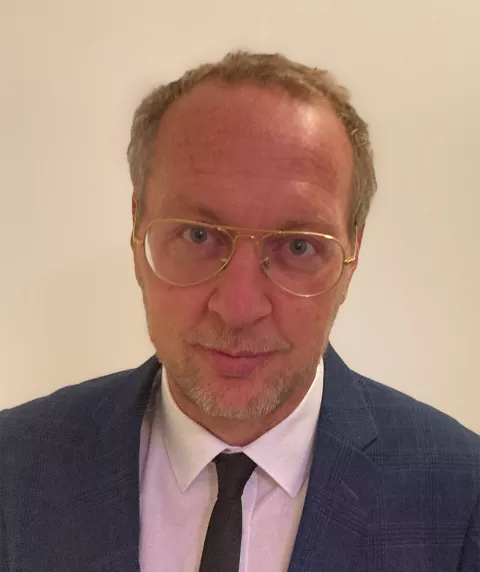 What is it that makes our consulting services unique? Our global presence in the automotive industry and the detailed technical understanding we have gained from this. We take a holistic look at vehicle development, including all products and processes – from the first development phase, to testing, to the start of production. With our strategy consulting, we prepare our customers for the competition of the future – while keeping an eye on the optimal cost-benefit ratio at all times."
– Franz Hofer, Manager Portfolio Management at AVL List GmbH
AVL Solutions
We are constantly working on new solutions. The following might be interesting for you: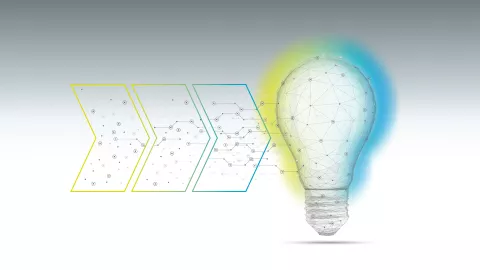 Process Innovation Services
With our consulting and implementation services, you develop a more competitive product portfolio, optimize your development process and improve the efficiency of your simulation and test factory.
Do you have questions or want to work with us?
Our experts are happy to help.