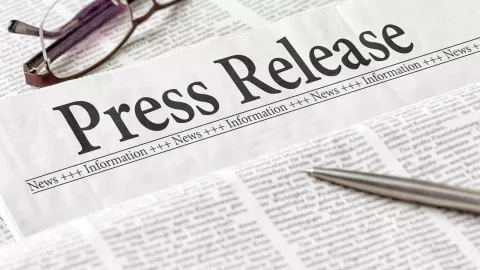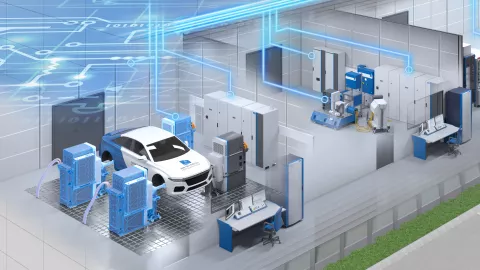 AVL and Henkel Join Forces in Battery Development for E-Cars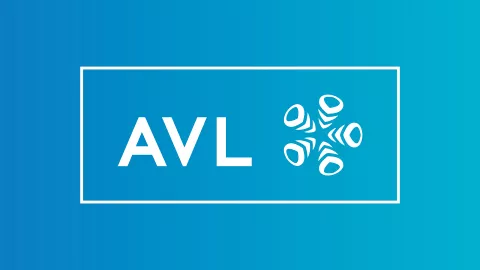 AVL Modernizing Its Plymouth Campus to Meet Customers and Employees Needs
AVL North America is taking a step toward a more modern workplace by adopting a hybrid work environment to meet the needs of its growing customer base and team. As the first step in its workplace modernization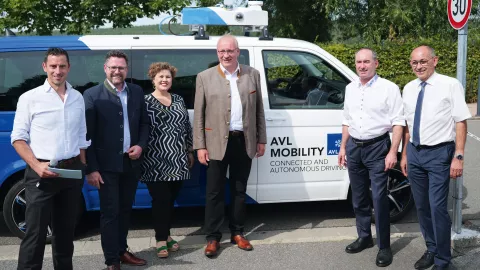 AVL Starts Trial Operation for Autonomous "AutBus" in Roding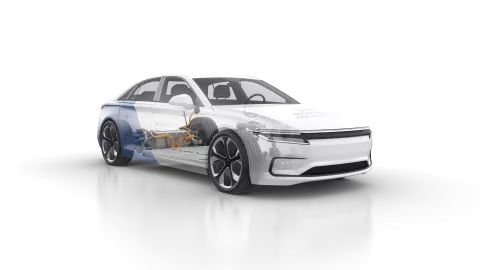 Green light for multi-million funding: AVL part of next European IPCEI microelectronics initiative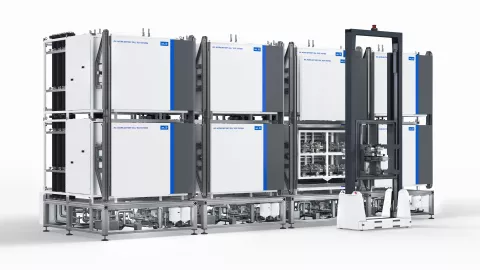 AVL test system ACORA saves time and money during battery cell testing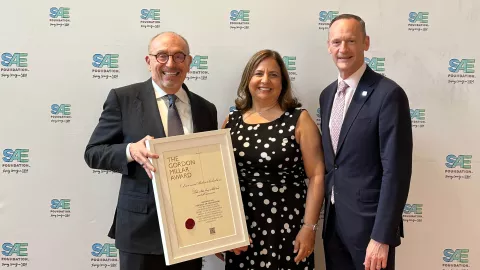 AVL Names Dan and Robin Nicholson as Winners of 11th Annual Gordon Millar Award
Dan and Robin Nicholson have been named winners of the 11th annual SAE Foundation Gordon Millar Award.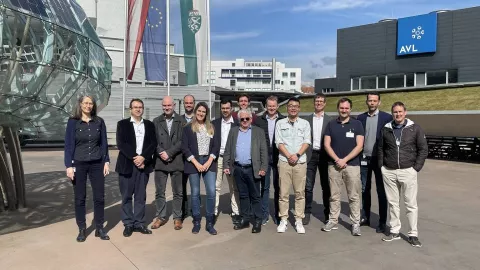 AVL to Participate in Development of Advanced Integrated Multi-Fuel Powered H<sub>2</sub>-Propulsion System
AVL Forges Agreement with NOVONIX to Distribute Cutting-Edge Coulometry Equipment in the U.S.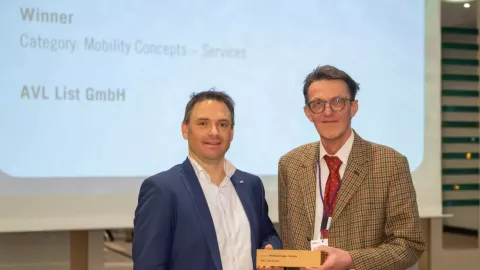 Battery Passport for E-cars: AVL's Sensor System for Greater Sustainability and Transparency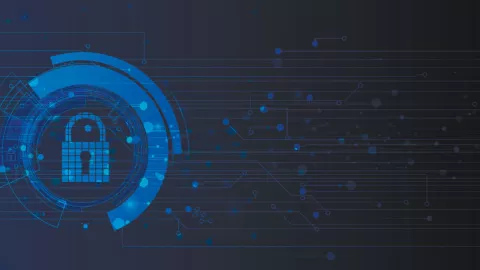 AVL and AIT Cooperate: Highly Automated Automotive Cyber Security Software for Threat Analysis and Risk Assessment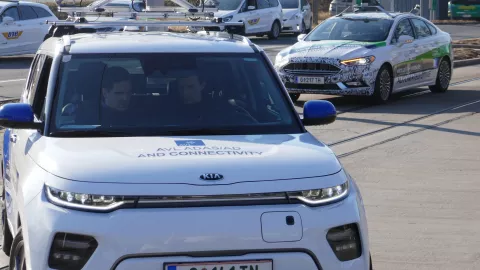 Robo-Taxis: VIRTUAL VEHICLE and AVL present research project SHOW at MotionExpo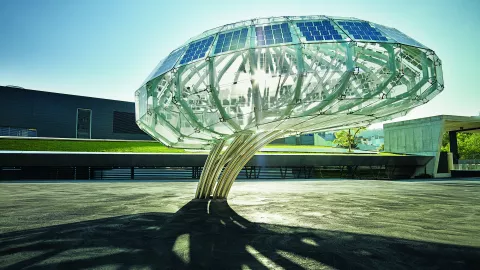 AVL Expands Canadian Presence
Be up-to-date with our latest press releases concerning company updates, research projects, our latest developments, and more.
Download our fact sheet to get a comprehensive overview about what we do as well as our latest company figures.
For all press and media inquiries please contact:
press@avl.com
Markus Tomaschitz
Company Spokesperson