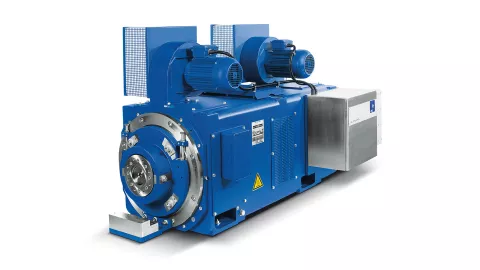 The pressure resulting from shortening development times coupled with higher levels of testing complexity is increasing, as are the demands on test cells and dynamometers. Dynamometers are the main element in a test cell. They are also the components exposed to the harshest working conditions. The AVL DynoULTRA™ PMM is a development tool specially designed to satisfy today's and tomorrow's testing needs. It meets the strict requirement for high performance and speed, while keeping the focus on reliability and robustness.
The DynoULTRA™ PMM series offers powerful synchronous motors and power cabinets to facilitate the highest dynamic torque and speed-controlled operations. Our tools are built on a foundation of long-term design experience and have been perfected using the valuable feedback from demanding customers. By keeping the mechanical elements largely identical, our modular approach allows you to use different dynamometer performance classes. This reduces the number of testbed versions and increases adaptability. Additionally, the integrated, high-precision torque and speed measuring instruments in the DynoULTRA™ PMM load system help you to tackle critical performance areas.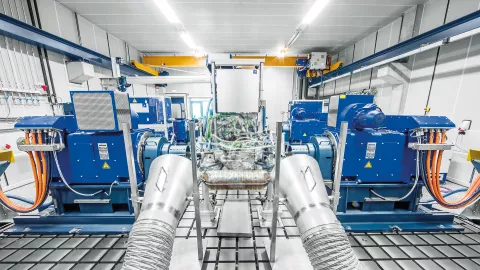 Excellent Electrical and Mechanical Properties
The wide variety of modern drive systems demand dynamometers that are equipped with precise measurement devices while boasting high technological quality and maximum reliability. AVL dynamometers meet these requirements in an optimal way. Our dynamometers are characterized by their high nominal torque and overload capability. This paves the way to run legislative emission cycles, including Real Driving Emissions (RDE) calibration. The frontloading of RDE testing allows the accumulation of crucial design findings in the early development stages. On top of this, the applications of the system include function tests on the engine testbed as well as real-time simulation of the powertrain and the vehicle.
| | |
| --- | --- |
| Property | Unit |
| Nom. Power (absorbing) | 90 – 800 kW |
| Nom. Torque (absorbing) | 300 – 4,000 Nm |
| Max. Speed | 2,500 – 20,000 rpm |
| Rotor Inertia | 0.053 – 1.300 kgm² |
| Overload | up to 100% |
Robust Design
Maximum robustness thanks to a bearing design that permits endurance tests at maximum speed.
Maximum Performance
Robust and modular testbed design for operation at maximum performance with the lowest possible vibration levels.
Highest Accuracy
Very accurate speed control at low speed for UUT torque ripple optimization.
AVL DynoULTRA™ PMM for E-Drive Testing
This AVL e-drive solution is a synchronous permanent magnet dynamometer driven by a 4Q-frequency high-performance converter. It serves as the basis for the complete development, testing, verification and validation environment for electric drives. Thanks to the excellent electrical and mechanical properties of the dynamometer as well as the fast control capabilities of the converter, performing realistic testing tasks and load alternations of current and future Units Under Test (UUT) has never been so easy.
AVL DynoULTRA™ PMM for Engine Testing
Versatility has become increasingly important in the world of engine testbeds. Various frame layouts enable us to supply you with the right solutions for every possible exhaust system. Beside trapeze and I-frame, the load systems are also available with a portal frame. If the original exhaust aftertreatment system is installed on the testbed, AVL DynoULTRA™ PMM can provide the best fit for the longitudinal combustion engine setup.
The innovative cooling concept of the DynoULTRA™ PMM reduces the temperature impact on the torque flange. This, combined with the low shaft weight, results in reduced parasitic loads and the highest possible torque measurement accuracy. It is the ideal platform for tackling challenging testing applications in the high-performance area. In addition, it retains "true-to-original" conditions for the Unit Under Test (UUT).
AVL DynoULTRA™ PMM for Powertrain Testing
Powertrain calibration, concept verification and system validation can all be performed with high reproducibility early in development, without a prototype vehicle. With the inertia of the load system closely matching wheel inertia, the replication of the acceleration rates of a wheel on ice is possible. The fast and accurate torque control results in a perfect match to every test case. By enabling the simulation of dynamic vehicle parameters, the DynoULTRA™ PMM delivers versatility at every stage of development – from concept to SoP. Furthermore, the system features a highly robust special bearing concept. This enables maximum availability and a long lifetime for reduced lifetime costs.
AVL E-Mobility Testing Solutions – Brochure
Download
AVL DynoULTRA™ PMM for E-Motor Testing – Solution Sheet
Load system with foot-mounted permanent magnet dynamometers.
Download
AVL DynoULTRA™ PMM for Engine Testing – Solution Sheet
Load system with foot-mounted permanent magnet dynamometers.
Download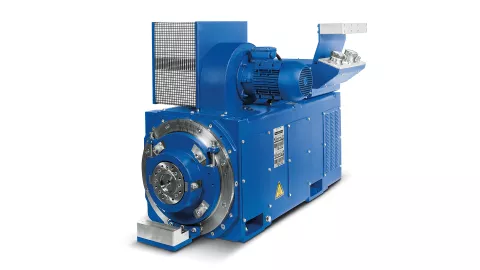 AVL DynoFORCE™ ASM
The dynamometer lies at the heart of the automotive development and testing environment. At AVL we have created a portfolio of dyno solutions to address almost any application and use case.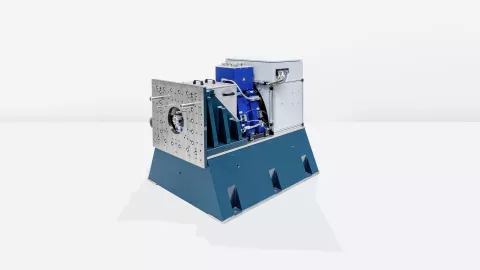 AVL SPECTRA™ E-Motor Dyno
High-dynamic load system for e-motor testing with unprecedented control quality.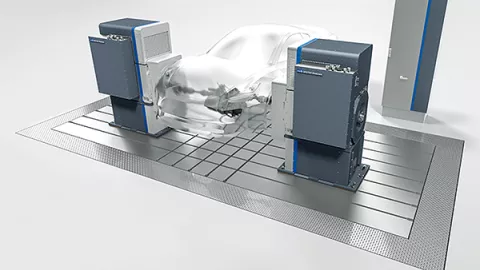 AVL SPECTRA™ Wheel Dyno
The SPECTRA converter system is a modular silicon carbide (SiC) converter able to control wheel dynos at unprecedented levels of control accuracy and dynamics thus helping you to test your powertrain with confidence.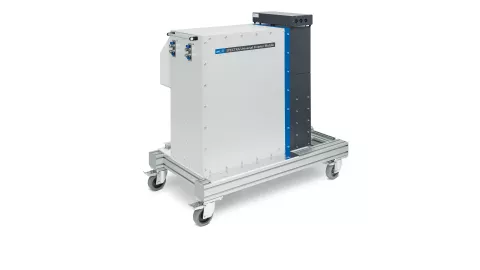 AVL SPECTRA™ Universal Inverter
Versatile and easy-to-use inverter emulator improves your e-motor and inverter development and testing processes.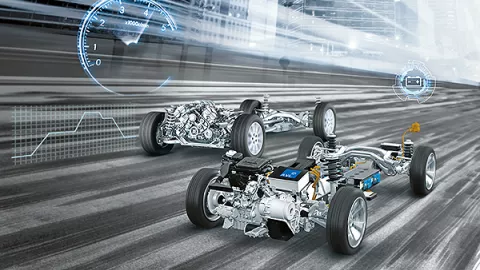 AVL EMCON 6™
The market-leading testbed monitoring and control system for a variety of propulsion systems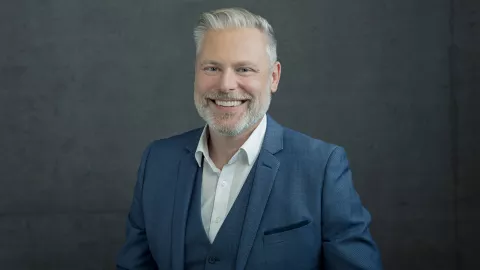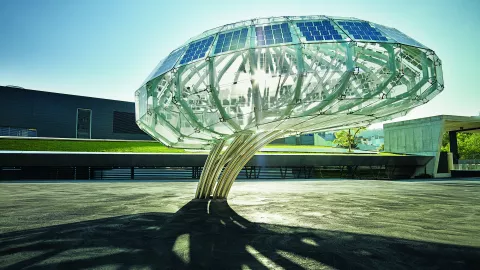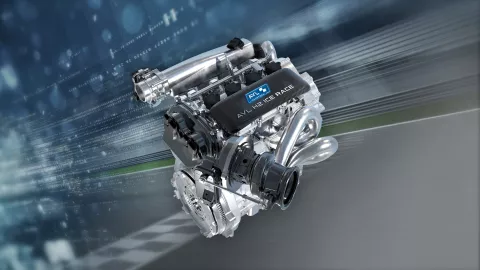 AVL RACETECH Builds Hydrogen Combustion Engine for Motorsport
AVL RACETECH, the motorsport department of AVL, presents the prototype of an innovative H2 internal combustion engine. The power unit is a compact, hydrogen-powered 2-liter turbo engine, with intelligent water injection, which achieves a totally new performance level. The first racing engine that AVL RACETECH is developing and building in-house.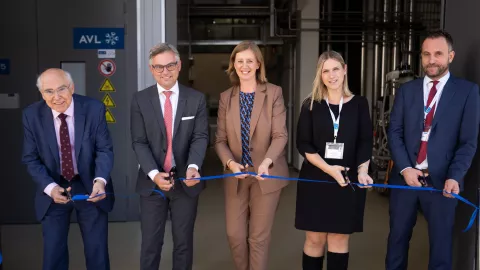 Do you have questions or want to work with us?
Our experts are happy to help.