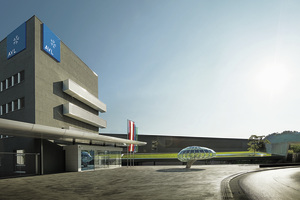 Hans List Fonds
In memory of Prof. Dr. Dr. h.c. Hans List, founder of AVL List GmbH, Hans List Fonds was launched in occasion of his 100th birthday. AVL is the world's largest independent company for the development, simulation and testing technology of powertrains (hybrid, combustion engines, transmissions, electric motors, batteries and software) for passenger cars, trucks and large engines.
---
---
Scholarships of Hans List Fonds
To encourage students and graduates of Styrian universities, every year "Hans List Fonds" awards 6 scholarships to outstanding students. In particular, innovative master theses and dissertations in the field of internal combustion engines development and drive technology and related fields will be considered. Four scholarships amounting to 5,000 € for dissertations and two scholarships amounting to 3,000 € for master theses will be awarded. The total value of the scholarships is 26,000 €.
---
Criteria / Submissions
Eligible students of the University of Technology Graz, the University of Leoben and the FH Joanneum-University of Applied Sciences, who have outstanding academic progress and who are currently writing a thesis or dissertation can apply. Master thesis, which are already finished or dissertations in an advanced status are also accepted.

Submissions can be sent with a proof of an outstanding academic progress and documentation on the work.

In the brief description of the content (two A4 pages maximum) the following criteria should be considered:
Innovation
Benefits to the environment
Usability
Submission deadline: July 5, 2019

Please send the submission documents with your CV to the following address:

Hans List Fonds
c\o AVL List GmbH
Hans-List-Platz 1
8020 Graz

or via E-Mail
hanslistfonds@avl.com
---
Winners 2018
5,000 € each for their dissertation:
DI Christoph Breitfuß (TU Graz): "Analyse mechanischer Vorgänge in Li-Ionen Pouchzellen unter Crashbelastung und deren Modellbildung in einer Finite-Elemente-Software",
DI Igor Milosevic (Montanuniversität Leoben): "Konzept einer Lebensdauerbewertung für dünnwandige Bauteile unter Berücksichtigung der Mikrostruktur",
DI Johannes Rummetshofer (TU Graz): "Modellbasierte Regelung von dedizierten Hybridgetrieben" und
DI Peter Karl Rumpelmayer (TU Graz): "Gesamtsystembetrachtung eines Dieselmotors mit Brennraumisolierung".
3,000 € each for their master thesis:
DI Andreas Hackl (TU Graz): "Experimentelle Validierung von nichtlinearen Batteriemodellen für Strategieuntersuchungen von Hybrid- und Elektrofahrzeugen" und
Karin Tieber (TU Graz): "Temperature distribution modelling of an automotive wet clutch disk".
---
Assignment / Jury
The award is assigned by the Board of Trustees of Hans List Fonds.
The Board members are:
Dr. Birgit Strimitzer-Riedler
Univ.-Prof. DI Dr. Helmut Eichlseder
Univ.-Prof. Dipl.-Ing. Dr.techn. Dr.h.c. Harald Kainz
DI Karl Wojik
Prof. DI Dr.h.c. Helmut List
---