Advanced Calibration for Drivability
Perfectly synchronized AVL tools to solve specific development tasks. The first available CONNECTED toolchain of IODP is "Advanced Calibration for...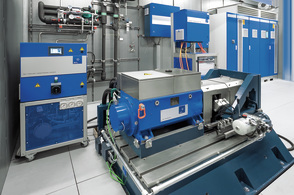 CONNECTED Toolchain
On E-Drive Testbed
When it comes to driving range, infrastructure and charging time, electric vehicles are still faced with skepticism in the public eye. One of the...