{attributes={}, name=downloadList, data=, type=selection_break, options=[], optionsMap={}, mainTitle={attributes={language-id=en_US}, name=mainTitle, data=Discover more, type=text, options=[], optionsMap={}}, sectionList={attributes={}, name=sectionList, data=, type=selection_break, options=[], optionsMap={}, sectionIcon={attributes={language-id=en_US}, name=sectionIcon, data=newsletter, type=list, options=[], optionsMap={newsletter=Newsletter, download=Download, software=Software, white-paper=White Paper, webinar=Webinar}}, sectionName={attributes={language-id=en_US}, name=sectionName, data=Contact us, type=text, options=[], optionsMap={}}, downloadFiles={attributes={}, name=downloadFiles, data=, type=selection_break, options=[], optionsMap={}, LinkTitle={attributes={language-id=en_US}, name=LinkTitle, data=Get in touch with our experts, type=text, options=[], optionsMap={}}, CTALink={attributes={language-id=en_US}, name=CTALink, data=https://www.avl.com/registration-cta?articleId=21581717&groupId=10138, type=text, options=[], optionsMap={}}, DownloadFile={attributes={language-id=en_US}, name=DownloadFile, data=, type=document_library, options=[], optionsMap={}}}}}
false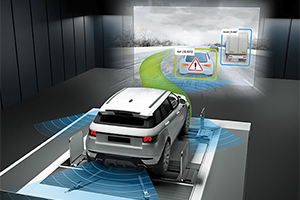 The road doesn't end here
AVL DRIVINGCUBE™
A new way to speed up the validation and approval process of ADAS/AD systems
The validation of complex Advanced Driver Assistant Systems (ADAS) functions and Automated Driving (AD) in all possible conditions and variations poses significant challenges for OEMs. For example, automated emergency braking, adaptive cruise control and fully automated driving features such as highway chauffeur require huge amounts of functional and nonfunctional validation.

Additionally, OEMs need to optimize these functions within the integrated vehicle in a variety of environmental scenarios and vehicle configurations. In spite of all this, it is impossible to conduct all of these tasks in pure simulation or hardware-in-the-loop (HiL) environments, or on the proving ground in an efficient way.

Securing approval of automated driving functions presents a big challenge for market introduction due to the large number of different scenarios and environmental parameters. Confronting conventional real-world tests with the new challenges of automated driving is not feasible and leads to a virtualization of test methods using X-in-the-Loop (XiL) approaches.

Legal requirements

Highly automated driving functions must prove that they work safely in each driving situation. Homologation as regulated proof for the approval of vehicle systems is thus moving to the center of development. In general, homologation describes the process of approving and certifying products, so that they receive authorization for a specific market or application. The authorities that supervise and regulate this process vary according to the market or country. Notable and globally recognized regulations are the UN/ECE regulations, which are binding for the EU market and for a total of 68 countries. This includes the US regulations FMVSS, as well as the Chinese CCC certificates at the CCAP.
The AVL DRIVINGCUBE™

Thanks to our broad range of research and customer projects, we have gained comprehensive experience in ADAS and AD testing. Making the most of our leading role as an integration and test system provider, we have created the AVL DRIVINGCUBE™. It enables you to benefit from our cutting-edge testing services, exclusive technology partner network as well as our deep engagement with legal bodies and authorities.

The AVL DRIVINGCUBE™ combines both simulation and ready-to-drive vehicles on a chassis dynamometer and on a powertrain testbed. It paves a new way to speed up the validation and approval process of ADAS and AD systems. Its holistic sensor simulation and full range steering ability bring the proving ground to the testbed. Using fully automated, scenario-based testing increases the test coverage whilst reducing test effort. Reproducible and safe conditions at vehicle level give you the confidence to speed up your approval process even further.

Key Benefits
Increase ADAS and AD test coverage while reducing test effort
Standard interfaces, open to third-party models and hardware
Perform all tests at vehicle level under highly reproducible conditions
Repeat and vary different maneuvers and scenarios even more efficiently
Safe operating conditions especially for critical maneuvers
Add the AVL DRIVINGCUBE™ for validation and optimization to existing chassis dynamometers or powertrain testbeds (upgrade)
---