{attributes={}, name=downloadList, data=, type=selection_break, options=[], optionsMap={}, mainTitle={attributes={language-id=en_US}, name=mainTitle, data=Discover more, type=text, options=[], optionsMap={}}, sectionList={attributes={}, name=sectionList, data=, type=selection_break, options=[], optionsMap={}, sectionIcon={attributes={language-id=en_US}, name=sectionIcon, data=newsletter, type=list, options=[], optionsMap={newsletter=Newsletter, download=Download, software=Software, white-paper=White Paper, webinar=Webinar}}, sectionName={attributes={language-id=en_US}, name=sectionName, data=Contact us, type=text, options=[], optionsMap={}}, downloadFiles={attributes={}, name=downloadFiles, data=, type=selection_break, options=[], optionsMap={}, LinkTitle={attributes={language-id=en_US}, name=LinkTitle, data=Get in touch with our experts, type=text, options=[], optionsMap={}}, CTALink={attributes={language-id=en_US}, name=CTALink, data=https://www.avl.com/registration-cta?articleId=24105299&groupId=10138, type=text, options=[], optionsMap={}}, DownloadFile={attributes={language-id=en_US}, name=DownloadFile, data=, type=document_library, options=[], optionsMap={}}}}}
false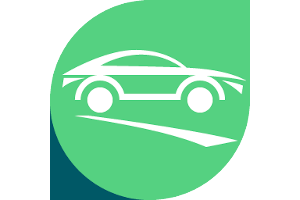 Release 2020 R1
AVL VSM™ Vehicle Simulation
Highlights of the latest release of our vehicle dynamics simulation tool
At AVL we continually upgrade and improve our products and services, in order to support and accommodate a rapidly changing and evolving automotive landscape. In this latest release of our fast and accurate vehicle dynamics simulation package we offer a range of improvements.

To help our customers hit their targets, we have added a multitude of improvements to this cutting-edge package. The main highlights are listed below.

AVL VSM™ for Commercial Vehicles

We have enhanced the support for commercial vehicle simulation in the latest release of AVL VSM. The improved trailer model features full support for all VSM suspension models, including kinematics, compliance, springs and dampers. A new hitch model now caters for semi-trailer modeling.

The new multi-axle commercial vehicle model is designed for the simulation of vehicle efficiency and driving attributes. It includes built-in support for different axle configurations, and features full suspension and tire models for up to four axles with optional rear-wheel steering. The 6 DOF (Degrees of Freedom) cabin model with variable mountings enables investigations of comfort and driveability optimization.

VSM for Commercial Vehicles is fast enough for real-time XiL simulations and includes interfaces for external drivetrain models with up to four drive axles via Simulink or Model.CONNECT™.
Electric and Hybrid Vehicle Simulation

We have made a number of improvements to the electric and hybrid vehicle simulation capabilities of VSM. Foremost is the new RC (resistor capacitor) equivalent circuit battery model, which is parameterized with up to five resistance/capacitance networks.

VSM offers full tool support for the automatic identification of the RC network parameters based on measured data. Furthermore, electric power, voltage and current limits of the new battery model can be defined either as scalar values or as a full degradation model with separate peak/continuous limits.

We have included an updated electric motor model, with support for voltage-based full load curve and voltage-based efficiency maps. This model also features support for transient motor characteristics.
AVL VSM for Linux / ADAS Validation Cloud

AVL VSM is fully integrated into the AVL ADAS Toolchain, and this latest release is now also suitable for cloud computing in Linux environments.

AVL VSM for Linux includes all VSM components, such as chassis, powertrain and driver, and new commercial vehicle models, but offers no graphical interface. It is fully supported by Model.CONNECT 2020 R1, and also shares parameterization with AVL VSM for Windows. Existing models can be executed on both systems.

Additional benefits include:
Direct interface to AVL-DRIVE™ ADAS
Tested on CentOS 7.4, Ubuntu LTS 16.04 and Ubuntu LTS 18.04
Support for additional Linux distributions is available on request

AVL VSM models can also be integrated into other environments using a C++ API. Volume licensing for AVL VSM and AVL-DRIVE is available on request.

New 3D Animation

We have significantly improved the 3D animation credentials of VSM in this new release. The new visualization engine includes a set of predefined 3D tracks such as the Nürburgring Nordschleife. The updated vehicle models also feature animated parts, such as adjustable rear wings and 6 DOF engine blocks.

Playback mode allows for a visual comparison of simulation results with an unlimited number of ghost cars, and optional overlays enable telemetry data to also be displayed.

High quality video recording has also been added, with screenshots, and 4k video captures at 60fps. Movie scripts are included, which use dynamic camera positions and automatic car tracking.

As well as these functional improvements, usability has also been upgraded with changes to the user interface and the results browser:
User Interface Improvements
Enhanced Tire Setup
Improved Result Configuration
Simplified Track Editor
Result Browser Updates

Compare mode now allows the comparison of multiple datasets. Increased compatibility enables results to be compared with reference data from external sources, such as MATLAB, Microsoft Excel and ASCII files. Time-based, distance-based or customized horizontal axes are available, as well as reusable plot templates. And intuitive channel mapping is now included, with support for unit conversion and custom offset values.

These are just a few of the many highlights of this release. Please access AVL Service World to find out more.
---