Register for this webinar
Webinar registration
Webinar registration cancelled
31790372
Register for this webinar
Cancel registration
You have been successfully registered.
Your registration was successfully cancelled.
Registering ...
There was an error registering you for this webinar! The page will be refreshed.
Cancelling registration ...
There was an error cancelling your registration! The page will be refreshed.
There was an error joining the live webinar! The page will be refreshed.
You are now registered for on demand! The page will be refreshed.
There was an error registering you for on demand!
Could not open on demand link!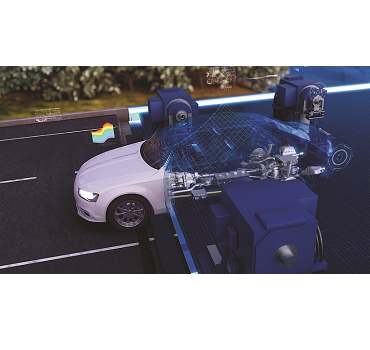 Register here
Digitalization of the Vehicle Development Process – What to Do Next?
Presenter:
Automotive World & Dr. Josef Zehetner
true
November 23, 2020
4:00 PM CET
60 mins
This webinar has already taken place.
description
Modern vehicle development processes are complex, and they involve the entire organization for years. It is becoming increasingly difficult to master the vast complexity associated with vehicle development. Relying merely on heterogeneous simulation efforts and physical prototypes for verification & validation at the vehicle level carries severe risks. There is a need for new and transformational approaches such as systems engineering.
Digitalization is necessary to introduce a product-functionality-driven platform to enable continuous vehicle-level verification and validation (V & V) in all phases of the process. The challenges of implementing such a V & V platform are for example the lack of communication and collaboration between departments, the heterogeneity in data, models, tools, unsynchronized processes, or simply time, cost and quality targets.
All these problems have to be solved to provide the digital thread, but what is to be done next?
AVL has developed both tools and a consulting program to help companies to overcome these limitations by implementing an Integrated and Open Development Platform. Virtual prototypes are becoming the core elements for continuous verification and validation at system level in the vehicle development process. They ensure traceability because data elements are systematically linked to each other.
In this 60-minute webinar Dr. Josef Zehetner, Chief Engineer System Architect for Digital Process Innovation at the Integrated and Open Development Platform at AVL, discusses a comprehensive approach on how to drive digitalization in the V & V process: What are target values and how to continuously validate them in the process? What does the architecture of virtual prototypes look like? How to enforce re-use of simulation models, parameters or component testbeds? Or: what are the relevant information objects and where to manage them?
Part of the Development Ecosystem Webinar Series
date and duration
November 23, 2020 4:00 PM CET
60 mins