AVL Japan Technical Center
Test- and Engineering Center, AVL Japan K.K.
2-7, Shinkawasaki, Saiwai-ku, Kawasaki-shi
Japan Technical Center overview
The AVL Technical Center in Kawasaki supports the Japanese automotive industry with latest testbed facilities and a skilled engineering team. With the Japan Technical Center, AVL tailors its support even further to the very specific Japanese requirements.

Added Value for our Customers
Minimum distance to Japanese OEMs and suppliers
Ease of cooperation with Japanese engineers
Know-how on Japanese customer requirements
Efficiency through globally standardized AVL processes, tools and methodologies
Most modern test equipment for highest performance and future emission standards
Access to AVL's global know-how and resources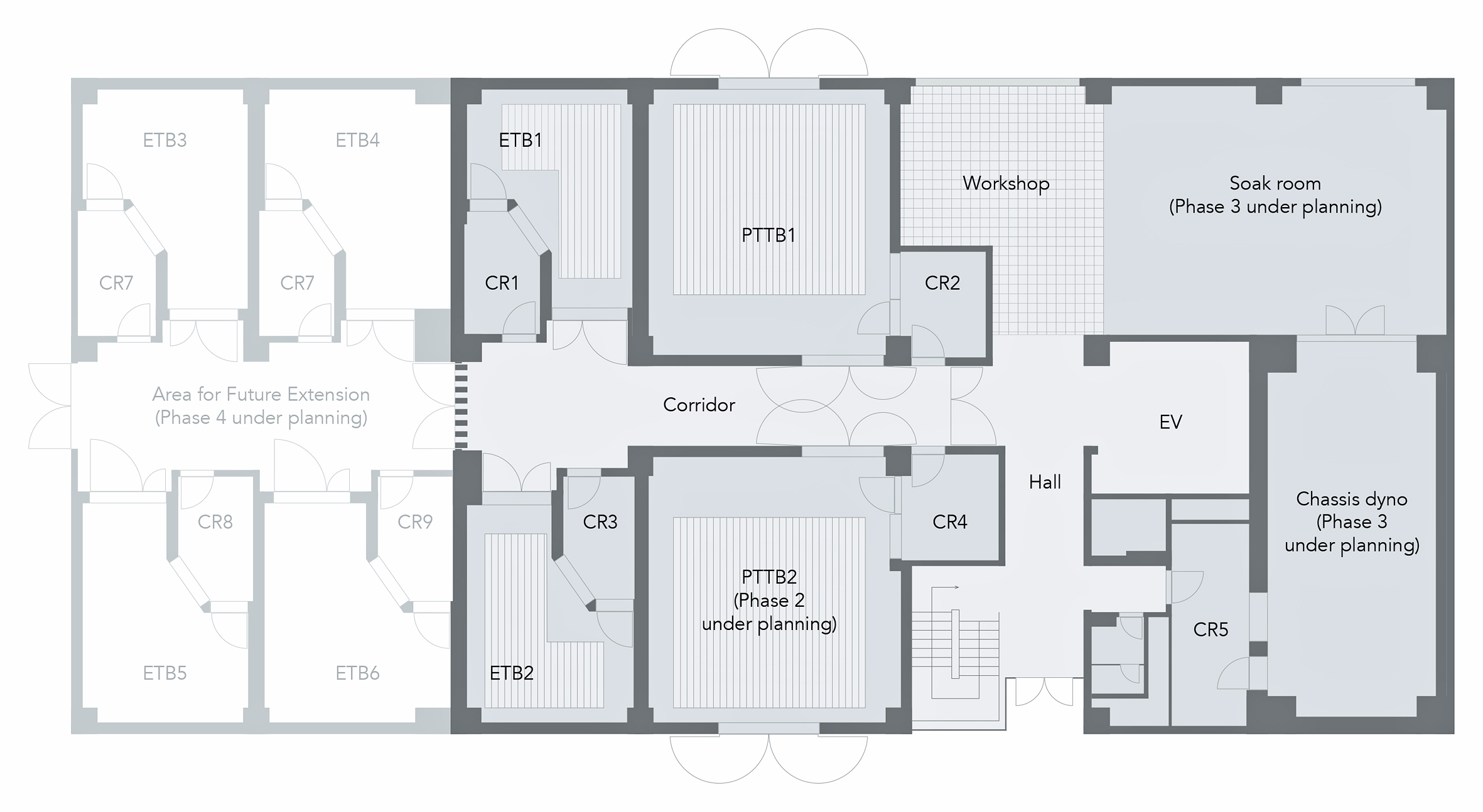 Tailored Engineering Services
Development & Calibration
Performance and emission calibration
OBD system calibration
Advanced drivability calibration
Hybrid system calibration
Drivetrain/Transmission calibration
Advanced mechanical development
Benchmarking
Model-based development
Design
CAE analysis
System/Component design
SOP application design
Project Management
Project Management
Liaison Management & Project Communication support
Complete Powertrain Testing Solutions
Integration of intelligent components in the powertrain, a high number of variants and competing calibration targets lead to a strong increase in testing efforts. Real driving tests are yet not efficient enough to cover the whole required test mileage. The solution lies in the frontloading of tasks where nonexistent components are simulated.

The powertrain in the loop test system is the right tool to solve these development tasks:
ACD – Advanced Calibration for Driveability
Emission calibration
Functional testing of hybrid powertrains
OBD functional testing
Laptime optimization for racing applications
Test cell specification:
4 x DynoWheel 260 kW
Motor inertia 1.26 kgm²
Tools: ACD, AVL CAMEO™, DriCon, AVL InMotion™, AVL-DRIVE™, AVL VSM™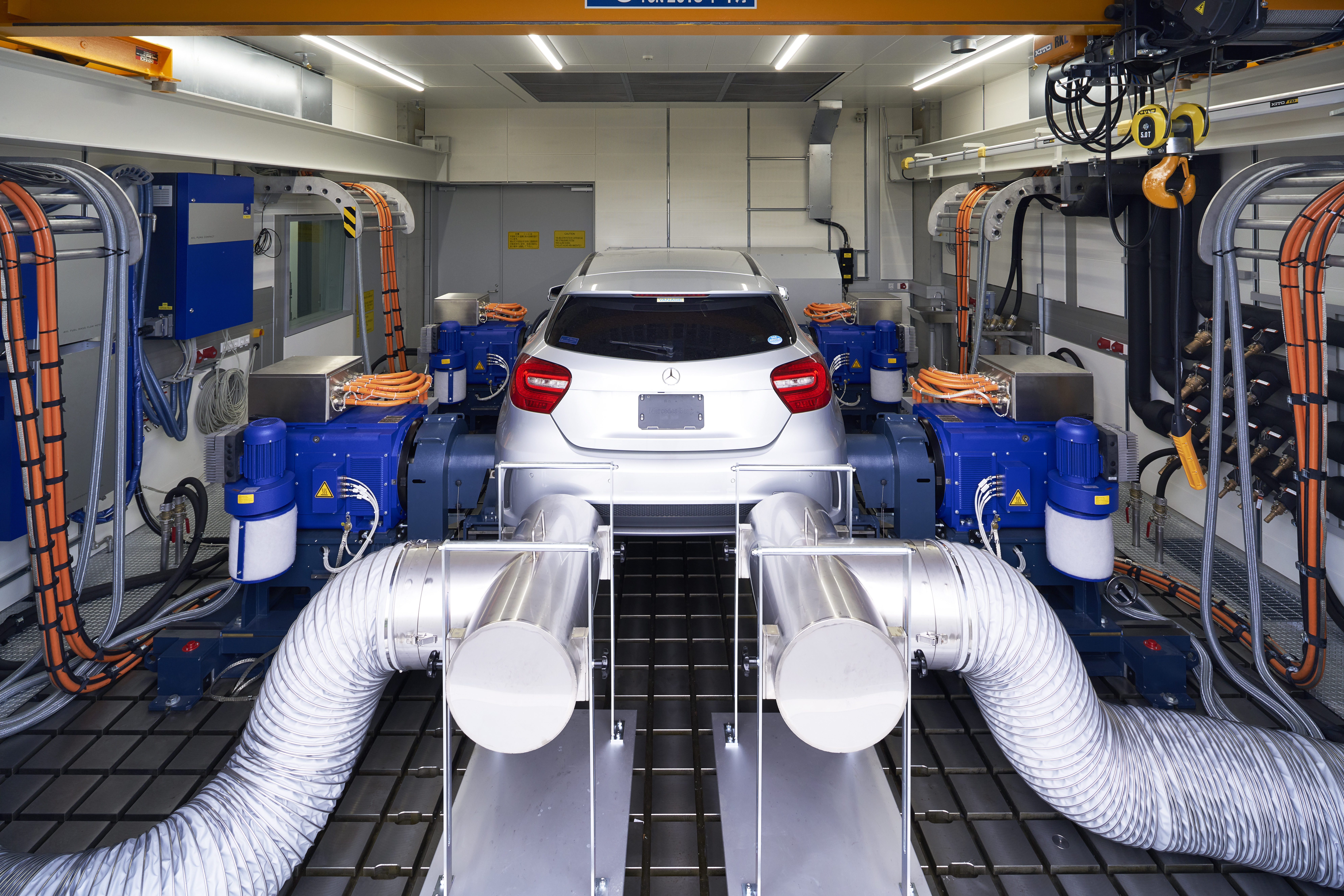 Calibration of Commercial Vehicles using model-based development
The common trend in industry is to reduce development time and cost, and at the same time to manage the growing number of variants and calibration complexity.

This forces the industry to develop new tools and processes for powertrain calibration.
Calibration of diesel and gas engines supported by model-based development reducing development efforts, cost and time
High model accuracy thanks to semi-physical approach for modelling complex processes
Transient capability for analysis of real world cycles
Highly efficient calibration of diesel and gas engines for all levels of legislations (EURO VI, EPA 2013, JPN PNLT, Stage V, TIER4)
Test cell specification:
DynoRoad 500kW
Motor inertia 4.5kgm², Max torque 3,000Nm, Max speed 5,000rpm
Measurement equipment: AMA I60 R2, FTIR, Opacimeter, Micro Soot Sensor, Particle Counter, Smoke Meter, Smart Sampler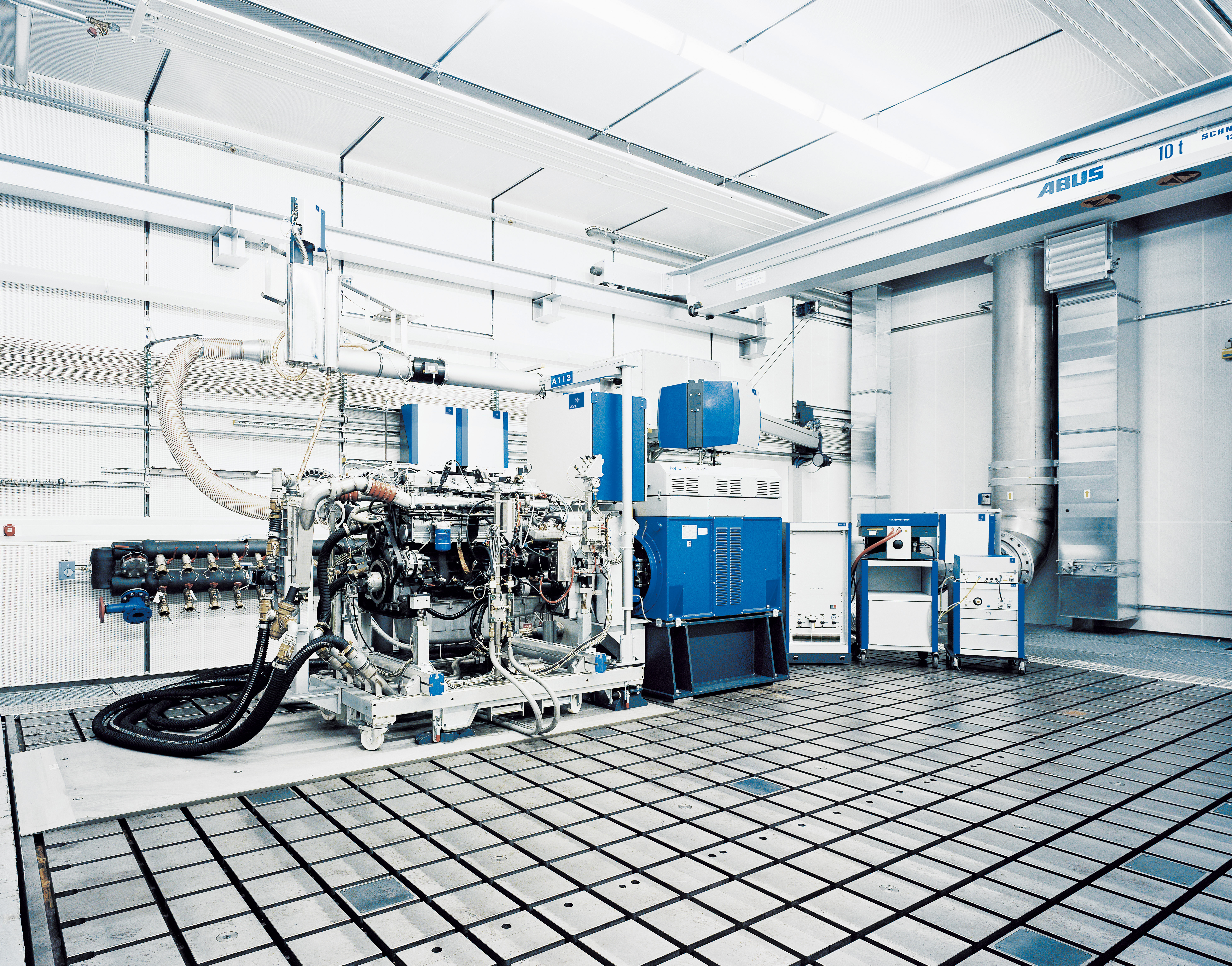 Virtual Engine Testing Solutions
The AVL VVETB is the engine testbed with a simulationoriented testbed design. Advanced vehicle simulation, enhanced control and specific testbed mechanics are key elements unleashing engineering creativity.
Less prototype vehicles – feasible due to virtualization (driveability and emission)
Earliest safeguarded calibration versions with substantial time savings (capitalize on 24/7 unmanned operation on ETB)
Automated COLD START calibration capable of up to 16+ starts per day with fast re-cooling devices and 24/7 unmanned operation
Highest reproducibility for drive cycles
Test cell specification:
DynoSpirit 450kW
Motor inertia 0.34kgm², Max torque 1,000Nm, Max speed 8,000rpm
Longitudinal and transversal installation possible; allows installation of original vehicle exhaust system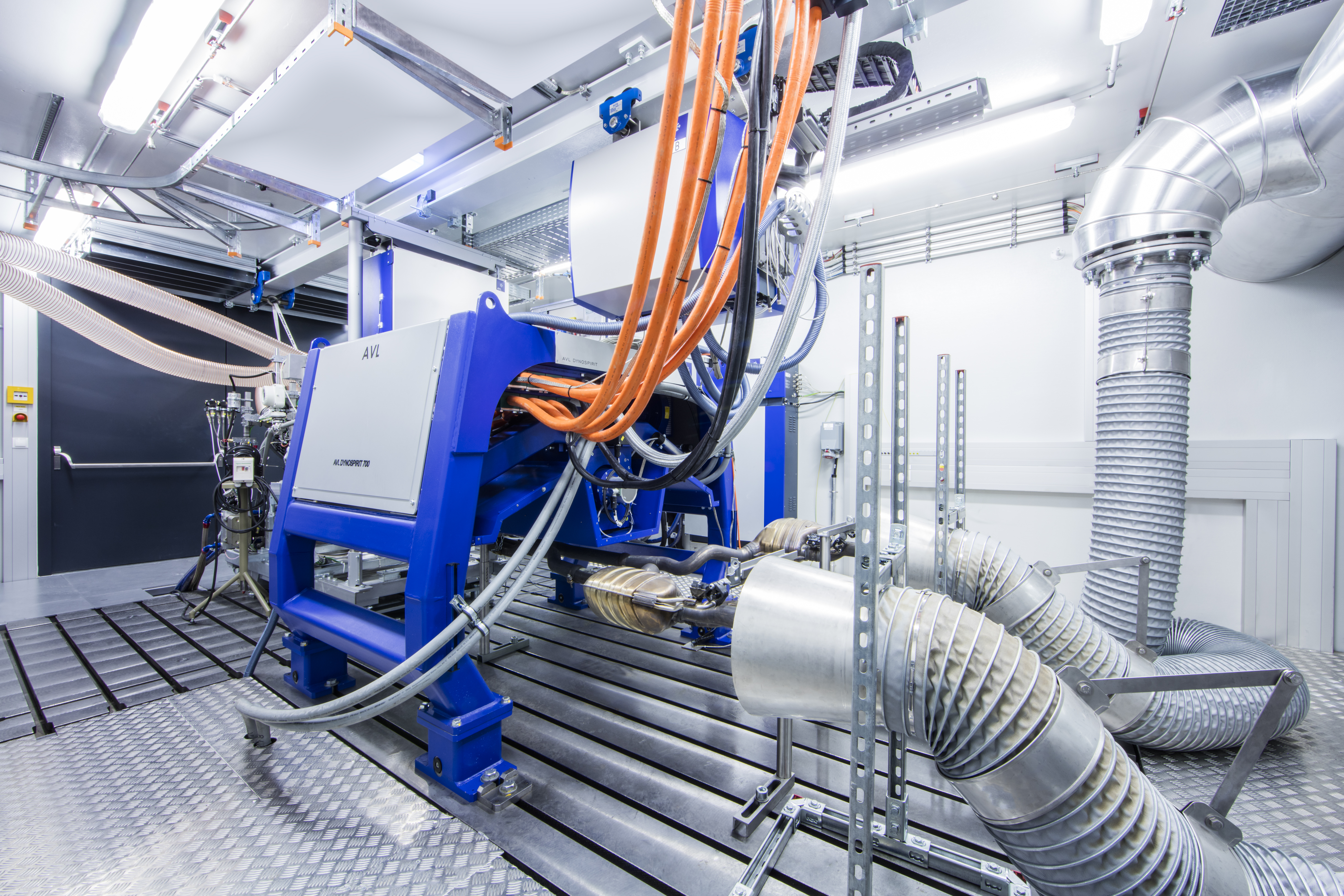 Smart Calibration Solutions
The AVL Virtual Testbed™ makes the model based development and calibration approach easy to access & implement into the development process for calibration engineers.

Moreover, the AVL Virtual Testbed™ provides a turnkey solution for virtual calibration with a consistent user experience.

The Added Value
Significant cost and time savings throughout the entire development process
Improved calibration quality
Maximum reproducibility of testing conditions
Integrated development environment: lab – testbed – road
Early issue detection
Common platform: Same user experience from road to virtual environment