{attributes={}, name=downloadList, data=, type=selection_break, options=[], optionsMap={}, mainTitle={attributes={language-id=en_US}, name=mainTitle, data=Discover more, type=text, options=[], optionsMap={}}, sectionList={attributes={}, name=sectionList, data=, type=selection_break, options=[], optionsMap={}, sectionIcon={attributes={language-id=en_US}, name=sectionIcon, data=newsletter, type=list, options=[], optionsMap={newsletter=Newsletter, download=Download, software=Software, white-paper=White Paper, webinar=Webinar}}, sectionName={attributes={language-id=en_US}, name=sectionName, data=Contact us, type=text, options=[], optionsMap={}}, downloadFiles={attributes={}, name=downloadFiles, data=, type=selection_break, options=[], optionsMap={}, LinkTitle={attributes={language-id=en_US}, name=LinkTitle, data=Get in touch with our experts, type=text, options=[], optionsMap={}}, CTALink={attributes={language-id=en_US}, name=CTALink, data=https://www.avl.com/registration-cta?articleId=37642780&groupId=10138, type=text, options=[], optionsMap={}}, DownloadFile={attributes={language-id=en_US}, name=DownloadFile, data=, type=document_library, options=[], optionsMap={}}}}}
false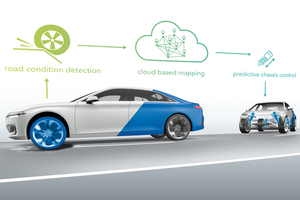 A holistic solutions portfolio
Vehicle Function Development and Functional Integration
Functional development from target definition via system to the complete vehicle level
In the current automotive climate, developing vehicle functions with a focus on individual components and systems is no longer an efficient approach. Once functions are more and more linked across systems in and outboard of the vehicle, a holistic development approach is required.

For us at AVL, our functional development approach is geared at eliminating these issues from the very start of the process. Our main goal is to ensure high product maturity at the earliest possible development stage. From target definition to evaluation, we develop new vehicles with a focus on functionality. By using an approach where we look at the complete vehicle as a whole, we are able to ensure perfect vehicle functionality to fully optimize individual components.

Higher Functionality

The increased complexity in vehicle systems has challenged us to move away from a purely component and system approach. Instead, we focus on a systems engineering based multi-disciplinary functional development approach. By including functionality early in the process and understanding the vehicle functionalities as a whole, we can bring solutions to life that wouldn't have been possible before. This cross-functional approach allows us to right size components in the most efficient way. Additionally, our knowledge in functional interactions and their relations to vehicle attributes already early in the product development process saves you from unpleasant surprises shortly before SOP.

Why AVL?
Save time by frontloading and high forecast quality
Streamline your vehicle development process with our in-house software toolchains and virtual optimizers
Reduce the number of prototypes and the cost-intensive physical testing thanks to enhanced simulation models
Our experience in proven toolchains for system development adds value to the vehicle development
---