ADAS and Autonomous Driving
This site makes use of cookies to enhance browsing experience and improve our website. For further information see our Privacy Policy. By continuing your use of our website you agree to our use of cookies.

Accelerating a safe autonomous future
AVL ADAS and Autonomous Driving
The future of mobility will be highly automated.

The automotive industry is already seeing the widespread adoption of Level 0 to Level 2 Advanced Driver Assistance Systems (ADAS). These include features such as Lane Keeping Assist, Braking Assist, Blind Spot Indication, Adaptive Cruise Control and Parking Assist. With the transition from assisted driving to fully automated driving on the horizon, OEMs need to be prepared for AD levels 3 and beyond.

Fortunately, AVL is a trusted partner for OEMs and TIERs looking to embrace this functionality. With our comprehensive expertise in engineering and simulation as well as our testing toolchain, we can customize our offering to meet your specific needs.

We offer a comprehensive portfolio, ranging from system design, testing, calibration and validation services, tailored software and controls development, to tools and methods for scenario-based development and testing. With our constantly evolving partner ecosystem in the areas of test methods, content and technology, we create solutions help you make your ADAS and AD visions a reality. Let us guide you into the future.
SYSTEM DESIGN, CALIBRATION AND TESTING SERVICES
Target KPI setting, integration, performance optimization, verification and validation - from virtual to proving ground and real world 
Learn more
TAILORED SOFTWARE AND CONTROLS DEVELOPMENT
Independent, tailored software and controls development for proof-of-concept and series production including functional safety, cybersecurity and V2X
Learn More
TOOLS AND METHODS FOR DEVELOPMENT AND TESTING
Scenario-based, open verification and validation toolchain for ADAS/AD components, systems and features integrated into customers' virtual and real test environments
Learn More
SYSTEM DESIGN, CALIBRATION AND TESTING SERVICES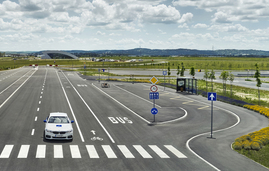 AVL ZalaZONE Proving Ground
With the plan to eliminate roadway deaths by 2050, carmakers are looking to invest in ADAS/AD technology to keep our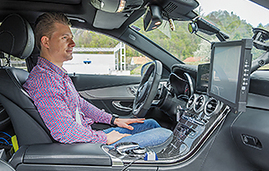 ADAS/AD Testing, Calibration and Validation
We offer end-to-end functional and performance verification, calibration, validation in the lab, on test track and roads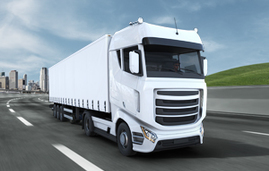 Verification and Validation for Truck and Bus
We offer innovative methodologies and testing solutions for reduced validation effort in various testing environments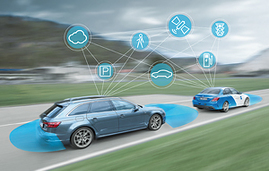 System Design for Assisted and Autonomous Driving
AVL's expertise includes ADAS system definition and KPI target setting, market localization, functional safety concepts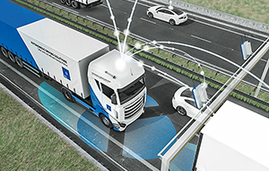 System Design for Trucks and Buses
AVL provides state-of-the-art services for selecting the best system architecture for the customer's target application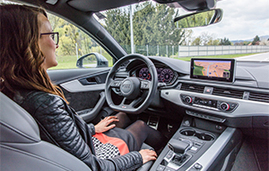 AVL-DRIVE™ Autonomous
Autonomous Driving (AD) and Advanced Driver Assistant Systems (ADAS) are increasingly finding their way into series production vehicles. This includes
TAILORED SOFTWARE AND CONTROLS DEVELOPMENT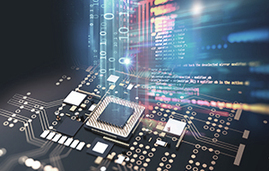 Software and Controls for Passenger Cars
To deliver market differentiation in the Advanced Driver Assistance Systems (ADAS) and Autonomous Driving (AD) markets, OEMs are increasingly looking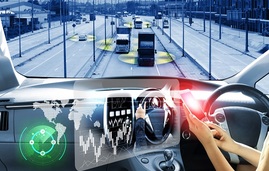 Software and Controls for Truck and Bus
The development and integration of Advanced Driver Assistance Systems (ADAS) and Autonomous Driving (AD) bring as many challenges as they
AVL Ajunic®
The AVL Ajunic® is a rigid automotive-grade control unit ready to be installed in your vehicle. It offers interfaces to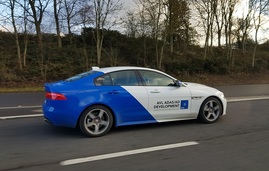 AVL's Highway Pilot Feature
AVL is spearheading the development of connected and autonomous vehicles (CAV). As part of our latest development efforts, we have
TOOLS AND METHODS FOR DEVELOPMENT AND TESTING
ADAS/AD Verification and Validation Toolchain
The starting point for the vehicle's continuous trend towards automation is today's Advanced Driver Assistance System (ADAS) technology. While such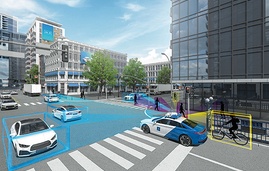 AVL Dynamic Ground Truth System™
In the development of ADAS/AD systems, how can we trust that what the vehicle sees with its arrays of sensors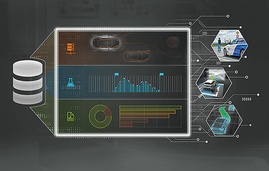 AVL SCENIUS™
One of the major hurdles in the development, testing and releasing of vehicles with assisted driving (ADAS) or autonomous driving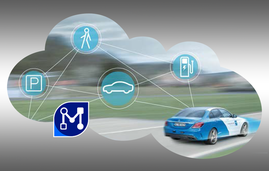 Simulation for ADAS Applications
The introduction of driver assistance systems (Advanced Driver Assistance Systems/ADAS and Autonomous Driving/AD) has become a force for innovation in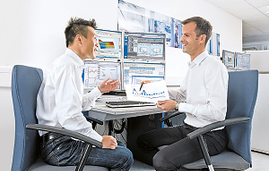 AVL ADAS/AD Big Data and Analytics Platform
During the development, verification, and validation process of automated driving functions, a huge amount of data is generated. The data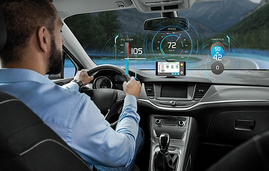 AVL Smart Mobile Solutions™
AVL Smart Mobile Solutions™ are designed for testing and calibration activities in existing vehicles setups, bridging the gap between the
AVL Smart ADAS Analyzer
The NCAP and homologation active safety test series is quickly expanding its scope of application. This is due to the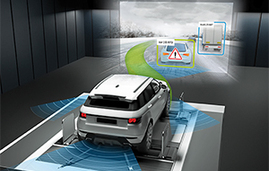 AVL DRIVINGCUBE™
The validation of complex Advanced Driver Assistant Systems (ADAS) functions and Automated Driving (AD) in all possible conditions and variations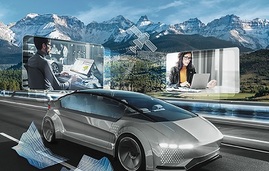 AVL CRETA™ for ADAS
In recent years ADAS/AD functions have more and more found their way into new cars. This has led to an
AVL ZalaZONE Proving Ground
With the plan to eliminate roadway deaths by 2050, carmakers are looking to invest in ADAS/AD technology to keep our
ADAS/AD Testing, Calibration and Validation
We offer end-to-end functional and performance verification, calibration, validation in the lab, on test track and roads
Verification and Validation for Truck and Bus
We offer innovative methodologies and testing solutions for reduced validation effort in various testing environments
System Design for Assisted and Autonomous Driving
AVL's expertise includes ADAS system definition and KPI target setting, market localization, functional safety concepts
System Design for Trucks and Buses
AVL provides state-of-the-art services for selecting the best system architecture for the customer's target application
AVL-DRIVE™ Autonomous
Autonomous Driving (AD) and Advanced Driver Assistant Systems (ADAS) are increasingly finding their way into series production vehicles. This includes
Software and Controls for Passenger Cars
To deliver market differentiation in the Advanced Driver Assistance Systems (ADAS) and Autonomous Driving (AD) markets, OEMs are increasingly looking
Software and Controls for Truck and Bus
The development and integration of Advanced Driver Assistance Systems (ADAS) and Autonomous Driving (AD) bring as many challenges as they
AVL Ajunic®
The AVL Ajunic® is a rigid automotive-grade control unit ready to be installed in your vehicle. It offers interfaces to
AVL's Highway Pilot Feature
AVL is spearheading the development of connected and autonomous vehicles (CAV). As part of our latest development efforts, we have
ADAS/AD Verification and Validation Toolchain
The starting point for the vehicle's continuous trend towards automation is today's Advanced Driver Assistance System (ADAS) technology. While such
AVL Dynamic Ground Truth System™
In the development of ADAS/AD systems, how can we trust that what the vehicle sees with its arrays of sensors
AVL SCENIUS™
One of the major hurdles in the development, testing and releasing of vehicles with assisted driving (ADAS) or autonomous driving
Simulation for ADAS Applications
The introduction of driver assistance systems (Advanced Driver Assistance Systems/ADAS and Autonomous Driving/AD) has become a force for innovation in
AVL ADAS/AD Big Data and Analytics Platform
During the development, verification, and validation process of automated driving functions, a huge amount of data is generated. The data
AVL Smart Mobile Solutions™
AVL Smart Mobile Solutions™ are designed for testing and calibration activities in existing vehicles setups, bridging the gap between the
AVL Smart ADAS Analyzer
The NCAP and homologation active safety test series is quickly expanding its scope of application. This is due to the
AVL DRIVINGCUBE™
The validation of complex Advanced Driver Assistant Systems (ADAS) functions and Automated Driving (AD) in all possible conditions and variations
AVL CRETA™ for ADAS
In recent years ADAS/AD functions have more and more found their way into new cars. This has led to an