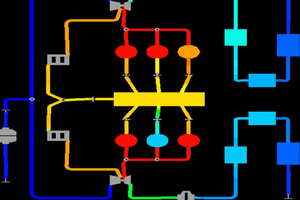 ---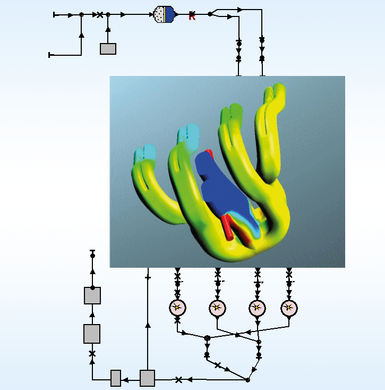 The Challenge
Engine Performance
Can I re-use my collected 1D data from the concept phase for more detailed 3D modelling and vice versa?
Can I optimize the transient response considering mechanical inertia and gas dynamic effects (eg. turbolag)?
Exhaust Gas Aftertreatment
How closely do the simulation results correlate with real world driving emissions (RDE)?
Can I calculate individual components as well as the whole exhaust aftertreatment system?
Duct Acoustics
Can I predict orifice noise and design brandsound?
Can I calculate linear acoustic simulation without requiring additional engine data?
---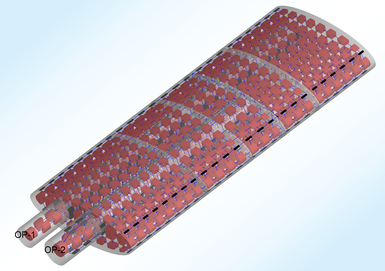 The AVL Solution
AVL BOOST
™
provides a comprehensive species transport for a high level of flexibility regarding fuel composition and working gas. This is accomplished with an internal solver for chemical reactions. Coupled with
AVL FIRE

™
users are able to accurately account for 3D flow and heat transfer effects in pipes, manifolds and combustion chamber. Identical modelling of physics and chemistry in aftertreatment systems empowers engineers, designers and developers to seamlessly switch between 1D and 3D models at any stage of the development phase. The flexible AVL BOOST
™
3D-approach to simulate linear acoustics delivers highly accurate solutions even in high frequency ranges.
---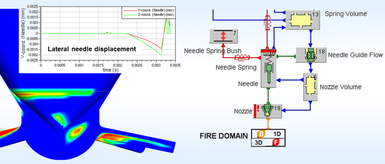 The Added Value
High-level support by AVL engineers located worldwide
Software development and advancement driven by AVL powertrain expertise
Consistent 1D and 3D aftertreatment simulation in AVL BOOST

™

, AVL FIRE

™

and AVL CRUISE

™

Easy integration into third party environments
---
Related Tools
Solution Packs
AVL BOOST™ Engine (incl. Acoustics)
AVL BOOST™ Aftertreatment
AVL BOOST™ METHANE
Utilities
---
Application Areas
Component Groups
Disciplines
---
References
Cummins, L. Henrichsen
Expanding Use of AVL BOOST for Aftertreatment Modeling at Cummins
Graz, AVL User Conference 2011
Cummins, G. Salemme
Using BOOST to Integrate Aftertreatment Models from Multiple Sources into a Common Simulation Environment
Plymouth, AVL User Conference 2010
Dongfeng Commercial, Z. Li
Establishment and Applications of the Real Time Simulation Model Based on Heavy Duty Diesel Engine
Chongqing City, AVL User Conference 2014
Geely, Wangchao
Influence of Intake System Parameters on Engine Performance
Jinan, AVL User Conference 2012
Great Wall, F. Wang
Valve Lift Optimization for Lower Fuel Consumption of Miller Cycle Gasoline Engine
Jinan, AVL User Conference 2012
Hyundai, J. Lee
Analysis of Uncontrolled DPF Regeneration by Estimation of Reaction Rates
Seoul, AVL User Conference 2010
JAC, L. Lei
Double VVT Technology Applied in Engine Economy Simulation Research based on AVL BOOST
Chongqing City, AVL User Conference 2014
JAC, Zhangchao
Turbocharger matching Simulation of a Diesel Engine meeting China V Emission Standard
Jinan, AVL User Conference 2012
Mahindra, R. Padmawathi
Optimal Design of Valve Timing for 1.5L Diesel Engine for Better Low End Torque using AVL BOOST™
Graz, AVL International Simulation Conference 2017
PTT, K. Wannatong
Development of Hardware in the Loop System Implemented for Engine Control Unit End of Line Test
SAE Paper, 2014
Weichai, X. Lang
Performance Prediction Method of Turbocharger without MAP and Data
Guilin, AVL User Conference 2013
Wuxi Diesel, Y. Zhang
A Research on Thermodynamic Simulation of the Diesel Engine with Two-Stage Turbocharger Boosting System
Kunming, AVL User Conference 2011
---