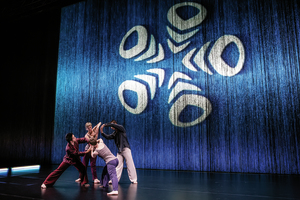 AVL Cultural Foundation
Art and Science
The AVL Cultural Foundation was born out of AVL CEO Helmut List's vision to bring art into AVL's corporate culture.

Founded in 2007 by Helmut and Kathryn List, the AVL Cultural Foundation has invested in art and cultural programmes in Austria as well as internationally to support the human potential of creative and innovative expression. Today, the AVL Cultural Foundation has a strengthened focus and energy to generate bridges between science, technology and art and to create spaces of on-going and open dialogue between the scientist, the engineer and the artist.

Mission and objectives
​​​​​​​The foundation combines art and science. In doing so it aims to enrich art and culture by supporting young people through an interdisciplinary expansion of knowledge. It hopes to achieve this with three different approaches:
By supporting artists and cultural institutions with the promotion of a diverse range of cultural events and artistic projects
By creating innovative new projects that bring art and science together, encouraging artists and scientists to collaborate
By engaging with and supporting a diverse range of projects and opening up dialogue across the disciplines.
The Irvine 7
​​​​​​​Together with Andy Cavatorta, a New York-based sculptor working with sound and robotics, the AVL Cultural Foundation created a heterodyne musical instrument. With sensitive AVL-developed gallium phosphate crystals the Irvine 7 offers musicians and composers an open laboratory of musical expression.

​​​​​​​Find out more: www.avlcf.com
---
---