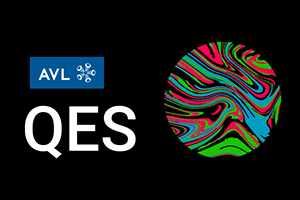 Quality, Environment, Safety and Security
AVL's certified approach to quality, the environment and safety.
Our company is committed to treating the environment with respect and responsibility. AVL's Environment Management System meets ISO 14001 standards and those of the ÖKOPROFIT® programme. In 2007 AVL was awarded the ÖKOPROFIT® Award for ten years of successful participation in the ÖKOPROFIT® Programm by the Mayor of Graz. Many of our products and services help to sustainably reduce environmental pollution from automobiles and powertrain systems.

​​​​​​​Quality Policy

AVL is the world's largest independent company specialising in the development of engine instrumentation, test systems and powertrain systems with internal combustion engines.

AVL's worldwide leadership is assured by its unique mixture of powertrain system development, mathematical simulation, instrumentation and testbed development.

AVL offers products and services which benefit from the synergy of these various forms of expertise all originating in one company.

​​​​​​​Quality Objectives

We insist on the best possible quality standards in order to continue to increase our customer base and provide efficient support. They are based on the following quality aims which are integrated in the quality policy.
​​​​​
Increasing our technology leadership based on our own research and development programmes, strategic partnerships and cooperation with the leading university institutes in our field of work
Continuous improvement of the development processes through, for example, the development of our own simulation software and development methods
Strengthening our presence worldwide
Promotion of occupational and personal development
Management setting an example by maintaining the company culture
Confidential treatment of customer-specific information with regard to third parties and the public
Continuous development of AVL as an organization geared to customer needs with clear responsibility structures
Ensuring the quality of sub-contractors and other cooperation partners.
Preserving the company's independence through continuing growth and good yields
Creation and further development of a quality system with regular internal and external audits by an international, independent company

Helmut List
Chairman and CEO

​​​​​​​Environment Policy

For AVL, responsibility for people and the environment is a basic component of the corporate values and the corporate strategy. AVL is aware of the social responsibility towards employees and society. Therefore, AVL acts sustainably and with foresight to meet the future changes while taking into consideration ecological and economic framework conditions. To achieve this policy, AVL sets itself environmental objectives.

The majority of our services and products aim at reducing environmental impacts worldwide and creating concepts for a clean, modern mobility. We offer innovative solutions to support our customers with these major challenges. Our efforts lie in creating energy-efficient products that benefit the circular economy and are based, as far as possible, an environmentally friendly materials and substances in their manufacturing.

The company openly communicates with suppliers, customers and the public as well as the authorities and provides all relevant information.

AVL is therefore committed to
protect the environment and the climate and to prevent environmental pollution within our sphere of influence,
meet legal, regulatory and other obligatory requirements and
continuously improve the environmental management system in order to optimize our environmental performance and to achieve our environmental objectives.

The environmental awareness of our employees is maintained and promoted by means of regular trainings, campaigns and activities.

Resource- and energy-saving procedures are integrated into our processes and are continuously improved. Environmentally relevant factors are taken into consideration in product and service development as well as along the supply chain.

This policy applies to the entire AVL.

Prof. Dr. Robert Fischer
AVL Executive Vice President

​​​​​​​AVL Occupational health and safety policy
​​​​​​​
The health of employees is valuable and has the highest priority. Therefore, occupational health and safety are an integral part of the AVL mission, vision and values.

Occupational health and safety are the responsibility of everyone (management, superiors, employees etc.). Everybody works equally within the scope of their responsibilities in the daily implementation of safe and healthy working conditions.

We engage in dialog with all interested parties (authorities, accident insurance, contractual partners, clients etc.) in order to responsibly implement occupational health and safety together at all process levels and in all areas of the company.

AVL List GmbH therefore commits itself to:
provide safe working conditions, promote the health of employees to prevent accidents at work and occupational diseases
compliance with all relevant regulations
eliminate hazards and minimize risks to health and safety
regularly involve employees and their representatives in the occupational health and safety management system (OH&S management system)
continual improvement of the OH&S management system

As part of trainings, campaigns and activities those involved are regularly sensitized and trained to raise awareness on the issues of occupational health and safety.

AVLs workplace health promotion contributes to preserve and maintain the health of all employees.
The OH&S management system (policies, objectives, performance etc.) is aligned with the authorized representative and regularly evaluated.

Dr. Markus Tomaschitz
Vice President Corporate Human Resources
---