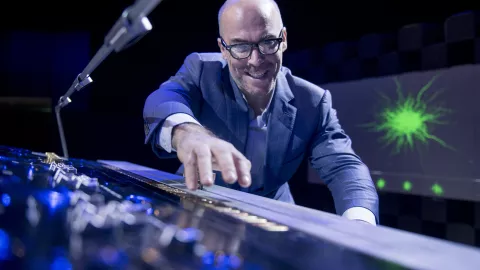 AVL Cultural Foundation
Since its foundation in autumn 2007, the AVL Cultural Foundation has dedicated itself to promoting activities and projects at the interface between art, science and technology. Its aim is to connect technology and industry with art and society in order to promote mutual dialogue and exchange and to stimulate and support innovation.
The AVL Cultural Foundation was born out of AVL CEO Professor Helmut List's vision to bring art into AVL's corporate culture. These undertakings include projects that involve the AVL community in art projects and creative adventures, such as the "Connecting Passion" photography project for and with AVL employees that captures the passions of AVL employees worldwide. Within the Art&Science program of AVL Cultural Foundation, artists have unique opportunities to experiment and encounter AVL specific technologies. Exemplary of which is the development of an innovative instrument called the "Irvine", an analog synthesizer, that uses gallium phosphate crystals to generate new sounds. Furthermore, the AVL Cultural Foundation supports a variety of cultural festivals and holds contact to many artists in innovative fields. Intended as a way to give back to society, it grew out of projects that AVL had already undertaken, which combined art and science. With the foundation, Helmut and Kathryn List want to further explore the relationship between these two fields – through commissioned projects, collaborations and cultural funding.
Institutional Cooperation
We collaborate with national associations, enable the cooperation with Austrian universities, non-university research institutions and local industry partners. In Austria, we collaborate among others with the WKO (Austrian Economic Chambers), the IV (The Federation of Austrian Industries), the Styrian automobile cluster ACStyria and the association A3PS (Austrian Agency for Alternative Propulsion Systems). On European level, we cooperate with many communities dealing with propulsion system research and the corresponding environment. The most important associations in this context are EARPA (European Automotive Research Partners Association), EUCAR (Association of Vehicle Manufacturers), CONCAWE (oil industry) and CLEPA (suppliers).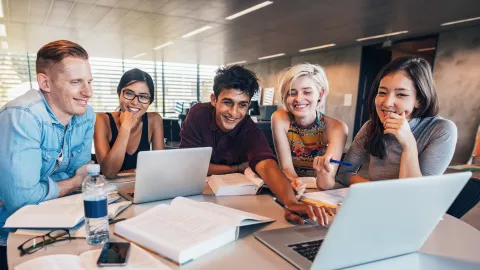 Cooperation with Academic Institutions
To continuously expand our global leadership we are investing heavily in our own research projects and collaborate with numerous industrial partners and more than 100 universities worldwide. In addition to internships, scholarships and AVL classes, our University Partnership Program (UPP) gives our partners unique access to our latest simulation technology. This allows students to learn at the highest possible level, and gives young researchers the opportunity to work on state-of-the-art engine, powertrain and vehicle-related simulation to ideally prepare them for their future endeavors.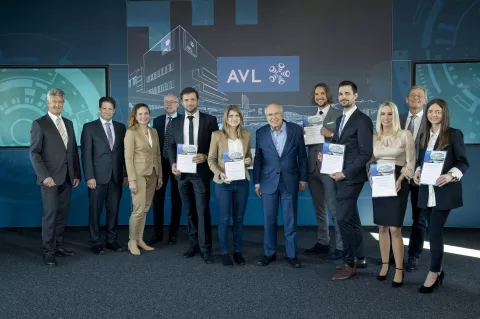 Hans List Fonds
In memory of AVL's founder, Prof. Dr. Dr. h.c. Hans List, the AVL List GmbH has founded the Hans List Fonds on the occasion of his 100th birthday.
To encourage students and graduates of Styrian universities, every year "Hans List Fonds" awards 6 scholarships to outstanding students. In particular, innovative master theses and dissertations in the field of vehicle propulsion and vehicle technology as well as related areas will be considered. Four scholarships amounting to 5,000 € for dissertations and two scholarships amounting to 3,000 € for master theses will be awarded. The total value of the scholarships is 26,000 €
Criteria and Submission
Eligible students of the University of Technology Graz, the University of Leoben and the FH Joanneum-University of Applied Sciences, who have adequate academic progress and who are currently writing a thesis or dissertation can apply. Applicants may only submit Master thesis and dissertations which are already finished and were completed in 14 months or less. Past winners are not allowed to send new applications.
Submissions can be sent with a proof of an adequate academic progress and documentation on the work.
In the brief description of the content (two A4 pages maximum) the following criteria should be considered:
Innovation
Benefits to the environment
Usability
Submission Deadline 2023:
July 7, 2023
Please apply by uploading the submission documents with your CV.
Winners 2022
5.000 EUR each for their dissertation:
Mrs. DI Dr. mont. Sandra

Baltic

, BSc. with the title "Damage and Fracture in Aluminum Structures"

Mr. DI Patrick KOLM, BSc. with the title "Simulation-based short-circuit prediction of Li-ion cells due to mechanical crash loads"

Mr.  DI Demin NALIC, BSc. with the title "Scenario Generation, Testing and Assessment of Automated Driving Systems in a Comprehensive Virtual Environment"

Mrs. DI Birgit SCHLAGER, BSc. BSc. with the title "Automotive lidar fault injection and detection considering housing-related faults to increase perception reliability"
3.000 EUR each for their master thesis:
Mr. DI Paul

Christoforetti,

BSc. with the title "

Transienter Betrieb von Wasserstoffmotoren"

Mrs. DI Anna POMS, BSc. with the title "Non-contact rotor temperature measurements for e-mobility performance optimization"
Assignment / Jury
The award is assigned by the Board of Trustees of Hans List Fonds.
The Board members are:
Univ.-Prof. DI Dr. Helmut Eichlseder
Univ.-Prof. Dipl.-Ing. Dr.techn. Dr.h.c. Harald Kainz
Prof. DI Dr.h.c. Helmut List
Prof. DI Dr. Peter Prenninger

Mag. Martin Latzka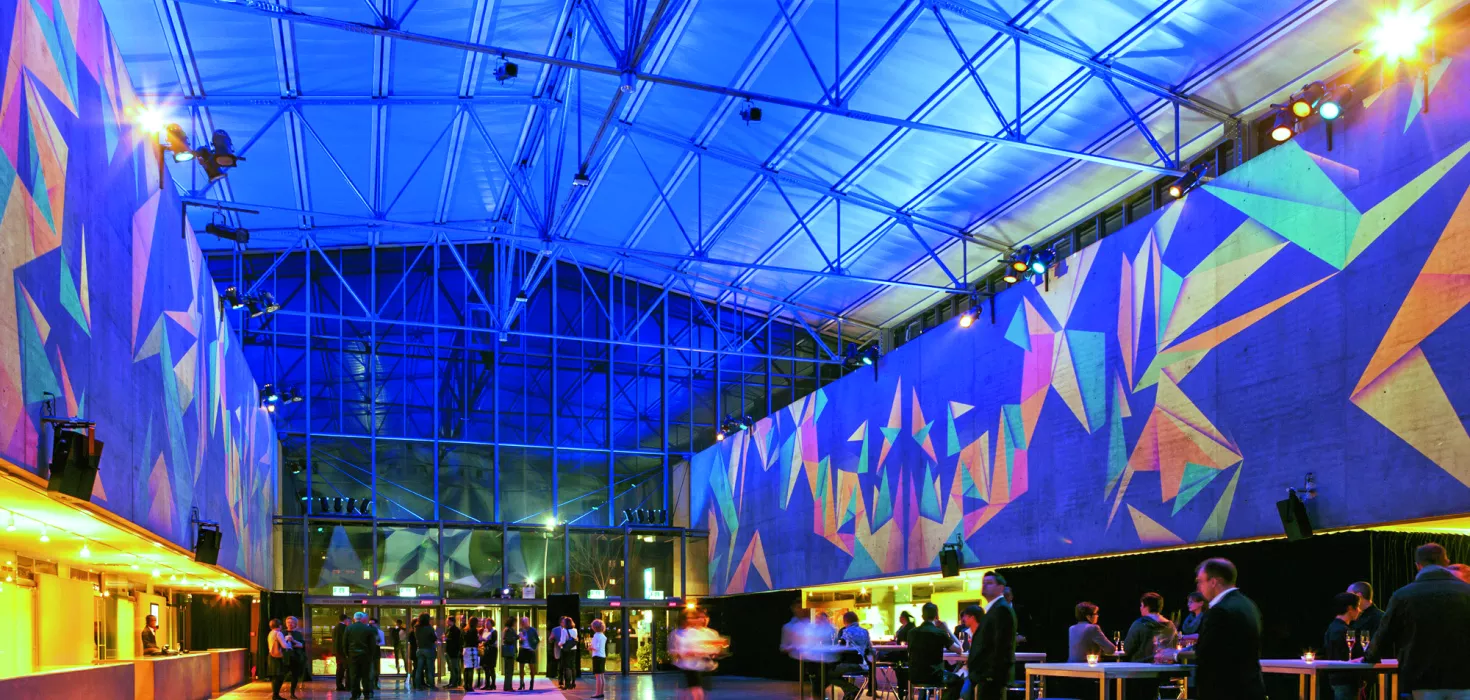 Helmut List Halle
At the heart of Graz's cultural scene, the Helmut List Halle is a shining testament to the power of collaboration between engineers and artists. Born out of an old, disused factory, it is a technological marvel that marries the flexibility of concert acoustics with the strictness of opera halls.
Realized by architect Markus Pernthaler, it has set a new standard for contemporary performance spaces. Whether it's theater performances, classical music, conferences or an electronic music festival, the unique, multi-function building can change its internal profile to provide the perfect sound environment. This merging of science and art makes the building a key cultural venue in Graz and a world-class venue for any kind of performance.