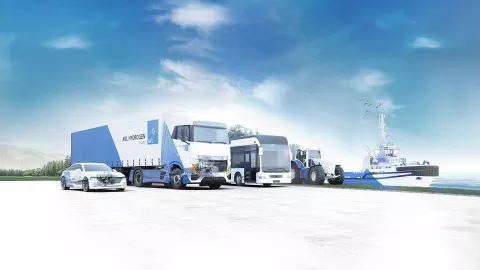 The aim of hybrid propulsion is to combine an internal combustion engine and an electric engine efficiently, to make best possible use of the advantages of both types of propulsion systems.
At AVL, the focus is on optimizing the overall system in terms of consumption and driveability, while complying with emission legislation. Our extensive experience in all subsystems, such as the internal combustion engine, e-motor, hybrid transmission, and power electronics is what makes this possible. We guarantee the ideal operating strategy by developing and calibrating specific software and functions, including on-board diagnostics and monitoring (OBD/OBM).
Our simulation environment enables the entire interaction of the hybrid system (consumption, emissions) to be evaluated accurately – already in the concept phase.
This makes us the ideal partner for defining and industrializing a cost-optimized overall system.
We built one of the first hybrid vehicles already back in 2004 – which was based on a diesel downsizing concept. With a dedicated hybrid propulsion system, we were already using technologies that remain state-of-the-art today.
Thanks to intensive research and development, we continue to develop groundbreaking innovations.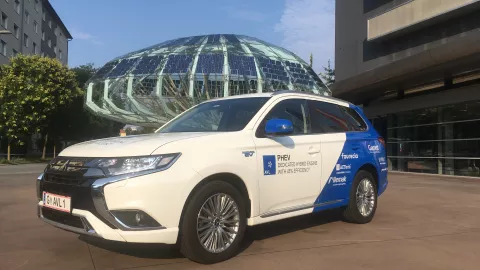 Increasing Number of Vehicle Derivatives and Function Variants
A key difference between conventional propulsion systems and electrified drive systems is the reduced variety of internal combustion engines used. However, a significantly larger number of vehicle derivatives and functional variants needs to be considered.
In addition, functional variants may change during their life cycle, because of software-over-the-air updates.
With proven system development methods, we secure the complex interaction of hardware and software, as well as the associated verification and validation program.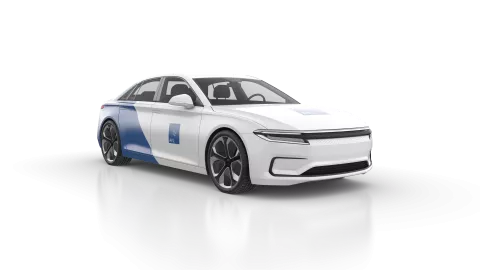 In conjunction with system development and model-based simulation in particular, considerable potential can be realized to reduce prototypes and testing efforts by up to 30 % in SOP vehicle derivative projects.
This is based on the proven combination of real-world and virtual test environments. Validation in an extended SiL test procedure can reduce validation time in expensive test environments by up to 50 %. In addition, cost and production engineering ensure the solution has an attractive cost level.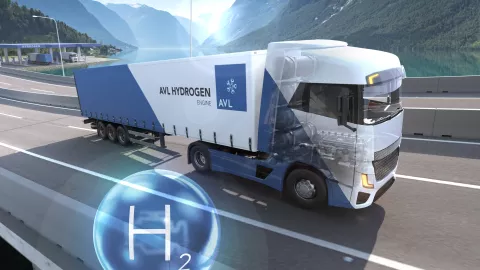 As an expert in conventional and hybrid propulsion systems, we guide our customers from the initial concept up to serial production, and are the ideal partner for taking on roles typical of an OEM wherever necessary. As recent example for supporting an OEM on his way towards industrialization the INEOS Grenadier can be mentioned.
When developing a hybrid propulsion system, we efficiently combine our expert knowledge of the various individual components with our ability to integrate these components into a complete system – optimized for meeting ambitious CO2 goals and complying with strict emission targets.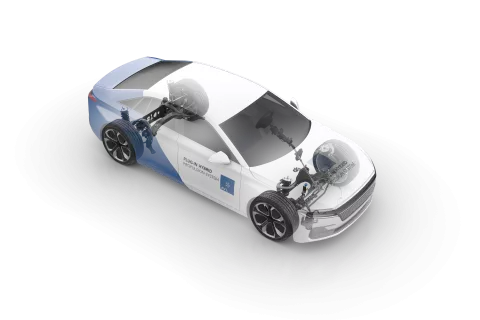 Electrified Internal Combustion Engines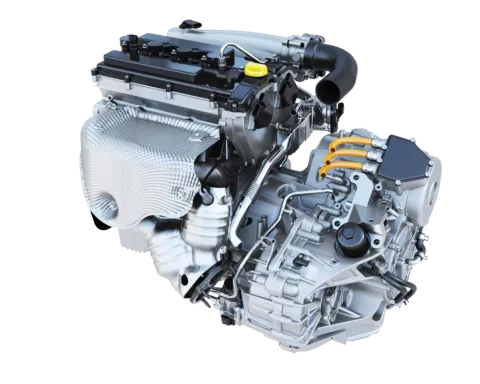 Utilizing the synergies in the electrified propulsion system can achieve the relevant potential for increasing efficiency and reducing emissions further.
We are already able to represent a dedicated internal combustion engine with efficiency levels of up to 50 %. The application-specific modifications, with different priorities when it comes to costs, efficiency, and power density, are considered.
Combustion Development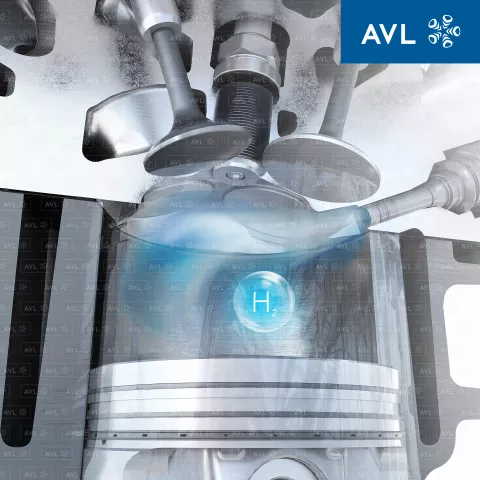 A combustion system with an optimum design is the basis for low-emission concepts in connection with attractive driving performance and high levels of efficiency. Our future-oriented combustion concept is also designed for different fuels.
The internal combustion engine is part of the solution for future applications in the following areas:
Passenger car and light commercial vehicle (LCV) 
Heavy-duty commercial vehicles 
Alternative fuels like H2, ethanol, methanol, CNG, etc.
Competent partner – from concept to production readiness
Intensive research and development, which already has an eye on the challenges of tomorrow
The AVL business units Advanced Simulation Technologies (AST) and Instrumentation and Test Systems (ITS) provide us with access to software and measuring systems before they are officially available on the market.    
Use of Software-in-the-Loop (SiL) methodology to reduce development time and the number of testbeds
Highly efficient test methodology with the latest testbed technology, complying with current and future legislation
High-voltage (HV) integration, including HV safety and charging standard validation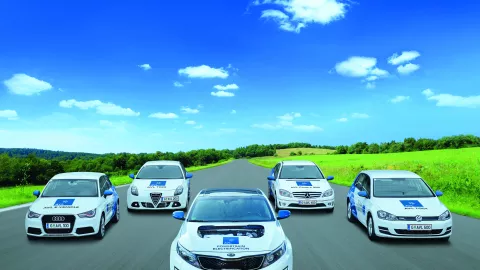 News
Moving steadily into the future: Find out what's brand new in the field of hybrid propulsion engineering.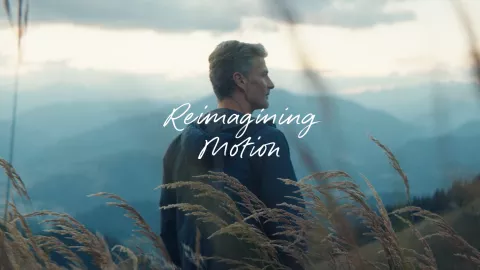 New Company Movie: Reimagining Motion
Let us take you on a journey of how we set things in motion - whether it's vehicles, technologies or ideas.