Press Release
AVL test system ACORA saves time and money during battery cell testing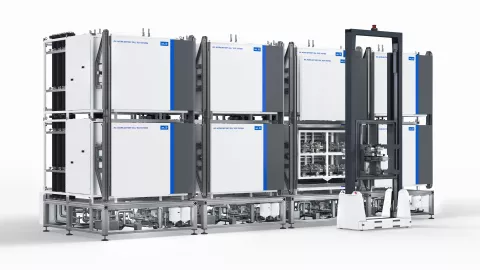 With AVL Battery Cell TS™ ACORA, AVL presents an efficient solution for testing how battery cells react to a range of climatic conditions and operational states. The new system uses direct cooling and enables robot-assisted full automation of test series. This reduces the energy required, makes the scalability of test labs more flexible, produces more precise test results, and shortens the duration of testing by up to 60 percent. 
Graz, Austria, June 2023: ACORA stands for Active Cooling Rack and provides a new extremely dynamic and precise method for controlling the temperature of battery cells. Unlike conventional test environments with climate chambers, ACORA uses conditioning plates to apply thermal conditioning to the battery cells. These are in direct contact with the cell body and are supplied with a permanent flow of coolant. As a result, battery cells are conditioned faster and more energy-efficiently compared to conventional air-cooled systems. "The waiting times due to intended temperature changes are reduced considerably. ACORA allows us to shorten the duration of testing by up to 60%," states Urs Gerspach, Executive Vice President, AVL List GmbH.
Direct cooling also improves the accuracy and repeatability of test results: Compared with air-cooled climate chambers, which can have significant temperature deviations in space, the new ACORA battery cell test system provides a much higher level of temperature homogeneity – with deviations remaining within a range of just +/-0.5 kelvin. 
ACORA can hold all common cell sizes and permits numerous configurations. This is facilitated by a standardized mounting platform, which is used to attach the battery cells. On it, both prismatic and so-called pouch cells can be positioned vertically and horizontally between the conditioning plates and different tempering methods can be realized. Thanks to ACORA's modular design, multiple racks can be combined, making the setup fully scalable. For optimum efficiency, ACORA can be extended with a round-the-clock robot solution: An autonomous conveyor system transports the cells between the racks and takes care of the fully automatic processes for connecting and disconnecting the platform units. "It is not uncommon to have 25 to 30 test cycles per hour in the test lab. A robot solution can really pay off here," explains Gerspach.
The individual ACORA racks can be arranged directly next to one another or placed in stacks. When combined with robot automation, this allows optimal use of the spatial volume in the hall. "In a fully automated ACORA Lab, you can operate double the amount of test channels per test system that would be possible in a test lab with climate chambers," says Gerspach. This optimized use of space is a particularly important cost factor for major users with upwards of 500 cell test channels, but smaller labs can benefit from reducing the space required as well, which also keeps maintenance costs down.
The new ACORA test system will be showcased at the Automotive Testing Expo Europe, 13 – 15 June 2023, Hall 10, Booth #1430.
 
With more than 11,200 employees, AVL is one of the world's leading mobility technology companies for development, simulation and testing in the automotive industry, and beyond. Drawing on its pioneering spirit, the company provides concepts, solutions and methodologies for a greener, safer and better world of mobility.
From ideation phase to serial production, the company covers vehicle architectures and platform solutions including the impact of new propulsion systems and energy carriers. As a global technology provider, AVL's offerings range from simulation, virtualization and test automation for product development to ADAS/AD and vehicle software. The company combines state-of-the-art and highly scalable IT, software and technology solutions with its application know-how, thereby offering customers extensive tools in areas such as Big Data, Artificial Intelligence, Cybersecurity or Embedded Systems.
AVL's passion is innovation. Together with an international network of experts at more than 90 locations and with 45 Tech and Engineering Centers worldwide, AVL is supporting customers in their mobility ambitions. In 2022, the company generated a turnover of 1.86 billion Euros, of which 11 % are invested in R&D activities to ensure continuous innovation.
Contact AVL
Markus Tomaschitz, Company Spokesman
E-mail: press@avl.com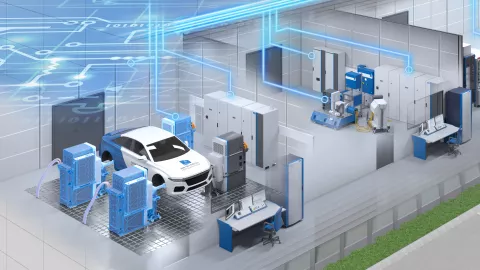 AVL and Henkel Join Forces in Battery Development for E-Cars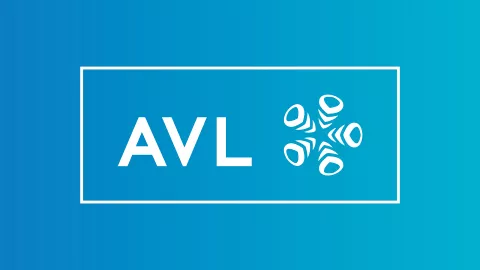 AVL Modernizing Its Plymouth Campus to Meet Customers and Employees Needs
AVL North America is taking a step toward a more modern workplace by adopting a hybrid work environment to meet the needs of its growing customer base and team. As the first step in its workplace modernization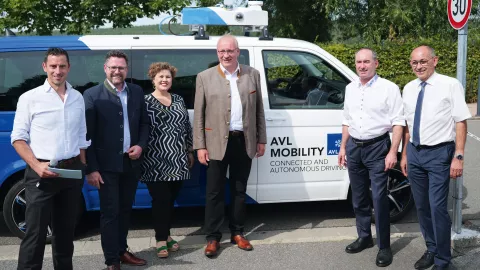 AVL Starts Trial Operation for Autonomous "AutBus" in Roding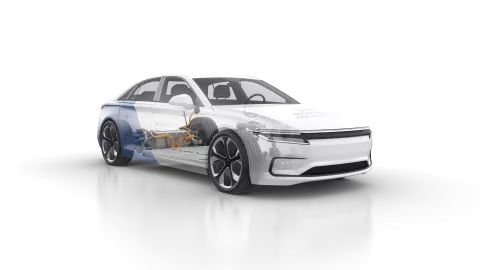 Green light for multi-million funding: AVL part of next European IPCEI microelectronics initiative
Be up-to-date with our latest press releases concerning company updates, research projects, our latest developments, and more.
Download our fact sheet to get a comprehensive overview about what we do as well as our latest company figures.
Get in touch with our Press-Team
For all press and media enquires please email: