Fuel cells and electrolyzers are excellent solutions for efficiently achieving a CO2-neutral future. Especially since their application is multifaceted. It ranges from vehicles of all sizes to energy generation and storage to the starting point for synthetic fuels (e-fuels). Develop and optimize targeted fuel cell systems by using our simulation solutions and methods in all steps of your development process. Find out how simulation can help you make not only your fuel cell system, but more importantly, your way of working sustainable and efficient.
With the e-mobility revolution, OEMs and manufacturers are facing a whole new set of challenges. New players and increasing demands are leading to growing portfolios and, at the same time, shorter development timeframes. Solid oxide fuel cells (SOFC) and electrolyzers are opening up completely new application areas such as energy storage and power generation systems.
Looking specifically at mobility, the great advantage of using polymer electrolyte fuel cells (PEM FC) in commercial vehicles is their short refueling times and long ranges. Their application in ships, trains and even airplanes is promising.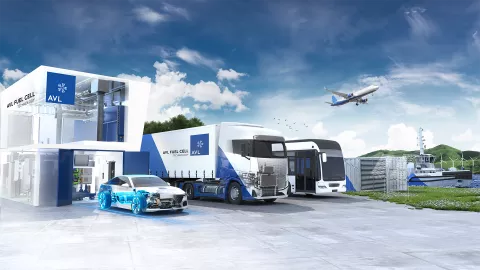 There are two major issues primarily driving fuel cell development - efficiency and cell aging.
Optimizing Efficiency
Fundamentally, fuel cell systems are characterized by achieving extraordinary efficiencies. However, in order to actually produce the maximum amount of electrical energy with fuel cells, several factors are crucial: The optimal use of the cell cross-section as well as the optimal supply of each cell in the stack with the respective chemical energy.
Extending Lifetime
Particularly challenging is the lifetime of fuel cells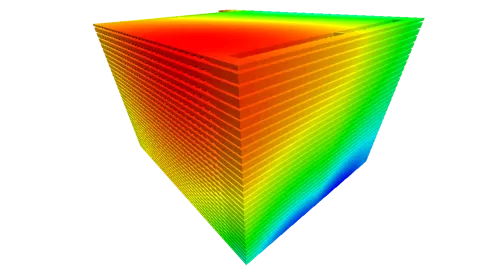 Chemical and mechanical degradation can affect the catalyst, but also the membrane, leading from a decrease in performance to complete failure of the cell. Operating parameters such as start-stop cycles, voltages, membrane humidity, temperature, etc. are crucial for this. In particular, starting at temperatures below freezing is considered especially critical. Ice formation in the electrode membrane assembly (EMA) not only blocks the reactive domains, it also causes lasting damage to the membrane.
The study of these operating parameters can be investigated virtually with accurate models of the fuel cells. Virtual Twins map all processes in the cells in detail on the basis of electrochemistry.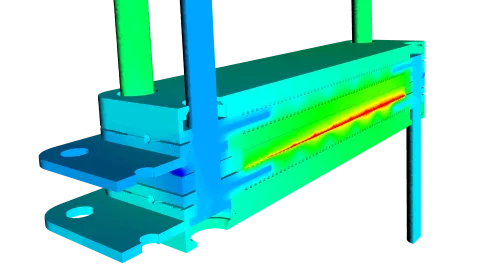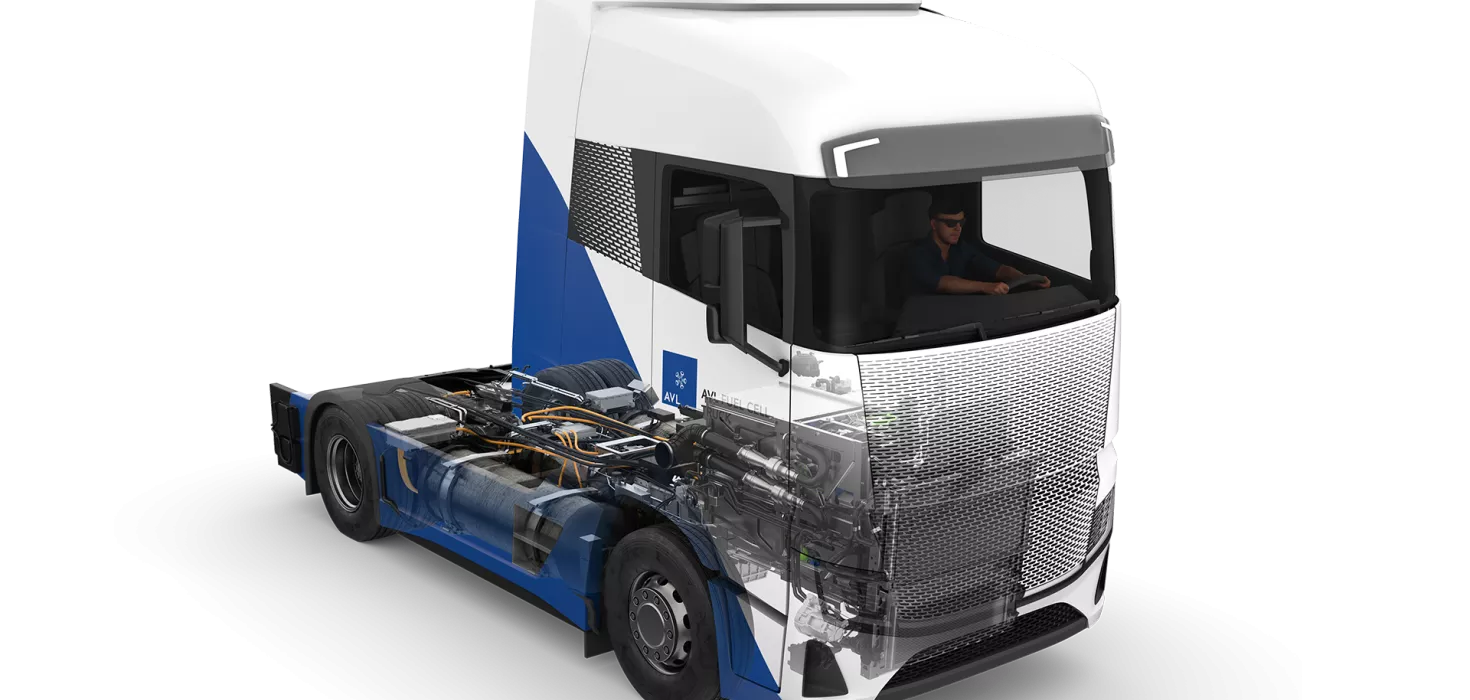 To look in detail at the transport of fuel and oxygen as well as the electrochemical reaction processes in the cell
Optimize the supply to all cells in the stack
Study aging processes and test different degradation strategies 
Accelerate your development by using Virtual Twins throughout the entire process
The mobility revolution is in full swing. This is not just about developing new, more sustainable propulsion systems. Rather, the entire development process is in upheaval - with simulation taking the lead.
Right now, it's important to understand the challenge that each of us - OEMs and suppliers alike - face when it comes to pushing the boundaries of both our design process and our engineers. As the number of different systems grows, departments and team structures are changing. We understand that. At AVL, we go through these processes as well, because we are not just software developers. We are also engineers and therefore users. We implement our knowledge in intuitive workflows, generators, wizards, and evaluations in our software and projects.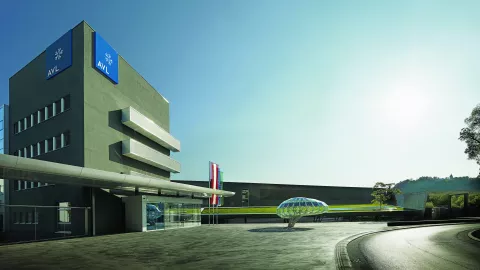 We are your global partner in realizing the mobility of the future. A mobility characterized by its minimal impact on the environment. We offer you simulation solutions ranging from component to system analysis. As we are deeply integrated in the development process, our software solutions - tools and projects - enable you to master the challenges of virtualization.
in 26
countries worldwide
11,200
employees worldwide
68%
engineers and scientist