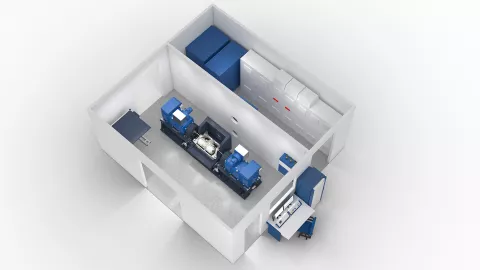 Based on years of experience in R&D and production, we have developed AVL E-Axle TS™ Production. It provides End of Line (EOL) and Conformity of Production (COP) testing for electric drive applications, from passenger cars to high performance vehicles, as well as for industrial applications. Due to its modular design, it is ideal for all types of production processes. This ranges from manual loading to pass-through conveyor solutions.
Increasingly stringent emissions legislation and market demands for performance are accelerating the rate of automotive innovation. New electrified powertrain technologies and testing requirements are also driving complexity and the development effort. To tackle challenges like this, and to keep costs and time-to-market down while maintaining quality, requires new solutions. At AVL we constantly develop tools and systems to help OEMs optimize their workflow and deliver value to their customers. This is exactly what we aim to do with E-Axle TS. AVL E-Axle TS Production is designed to ensure high standards in the manufacture of e-motor and integrated e-drive units. And at the same time, it is a flexible and compact system, which keeps the needs of the user in mind. A small footprint coupled with user and maintenance-friendly design allows it to fit seamlessly into your existing production layout.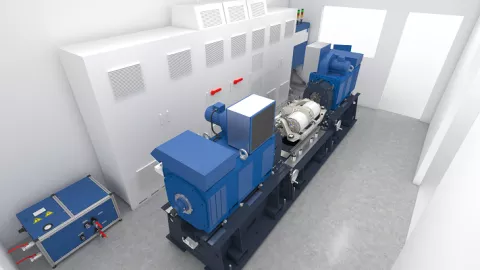 Specification
E-Axle TS delivers a thorough range of tests, which ensures that your end-product meets the highest levels of quality. It complies with the toughest industry standards (such as ISO 6469-3, IEC60664, and LV123) and helps you set and meet your targets. The system has a focus on frontloading and assembly quality. This includes the coupling between the inverter, e-motor and mechanical transmission. Furthermore, it delivers robust and accurate results quickly, thanks to a series of time and cost-saving features. Featuring a customizable level of automation, optimized test cycles, all the required electrical connections and a rigging kit, the entire package delivers speed and efficiency. It is a powerful solution, based around a philosophy of simplicity.
Decades of Experience
At AVL, all our products and services benefit from seven decades of experience in automotive development.
In-House Development
Our testing expertise includes automation technology for test processes and evaluation, intelligent failure analysis and production data analysis.
Safety, Functionality and Performance
The three pillars that support our development methodology.
Ideal Partner for a Changing Industry
Our global presence, local support teams and customized solutions make us the ideal partner for a diverse and transforming industry.
At AVL, we see our production testing solutions as an important factor for both an effective production process and high product quality – a major pillar our customers can rely on."
– Robert Nemeth, Department Manager, AVL List GmbH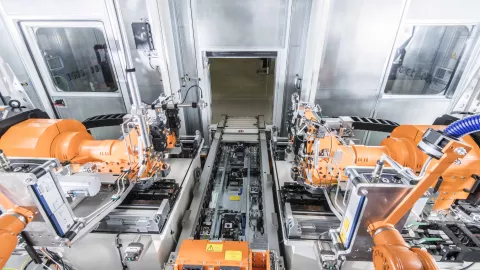 Production Testing for E-Mobility
Explore our end-of-line test systems (TS) for production – for e-mobility applications such as batteries, e-axles, e-motors, inverters, and fuel cells.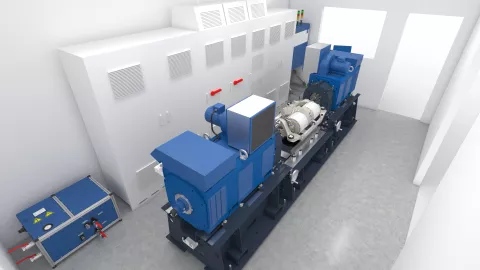 E-Axle Test Systems
At AVL, we develop e-axle solutions that can be easily installed without impacting the productivity of your engineering facility.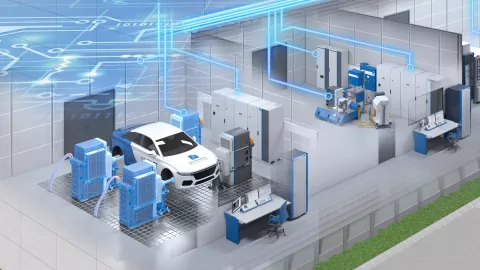 E-Mobility Testing
For every form of e-mobility, we offer in-depth expertise and comprehensive solutions for development, testing, and validation – from component to complete system.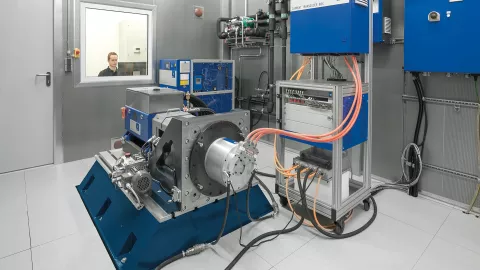 E-Motor Test Systems
AVL has a wide portfolio consisting of dedicated e-motor test systems, software, tools, and processes to test and validate these modern e-drive systems in shortest time and with highest quality standards.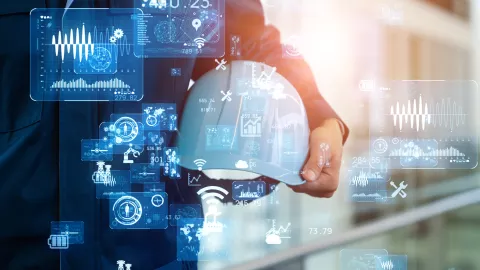 Customer Services for Testing Solutions
The AVL Customer Services organization consists of more than 700 service- and application engineers worldwide, operating from more than 50 locations. Our global footprint is your local benefit.
Do you have questions or want to work with us?
Our experts are happy to help.