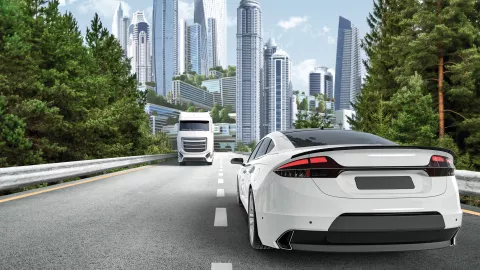 With increasingly strict emissions restrictions across the world, and demand for affordable vehicles with low fuel consumption that do not sacrifice comfort, the automotive industry is facing enormous challenges. The hybridization of propulsion systems, along with further optimization of internal combustion engines, is an important technological step in advancing the transition to more sustainable mobility. Demonstrating compliance with the emissions limits for vehicles requires state-of-the-art test solutions, a new generation of portable measurement systems for testing in real-world driving conditions, as well as totally new methodology for developing propulsion systems and vehicles fulfilling these new conditions. AVL provides excellent solutions and support in all areas.
In the past, test beds were gradually developed to bring an increasing number of driving situations from the road to the lab, enabling tests to be performed in a repeatable manner. This progress refined the development of the internal combustion engine (ICE) on the test bench, which improved the level of the vehicles significantly. Then, OEMs had to ensure that their vehicles were compliant with the Real Driving Emissions (RDE) test. Previously, it was sufficient to comply with emissions in the legally required cycles. Now the vehicle's entire operating range must be tuned to optimally fit the emission limits, and the adjustments have to work for standard conditions for a broad range of routes (urban, countryside, highways, etc.), traffic situations, or any kind of weather or road conditions (heat, cold, rain). The impact of different driver types also needs to be considered.
The increased complexity of hybrid propulsion systems means that standard development methodology has started to reach its limits. This is because a disproportionately high number of different test runs is required to fully cover all driving situations. We offer a solution to the problem, using a model-based development approach. This optimizes the development tasks considerably, by employing physical, empirical models for the engine, exhaust gas aftertreatment, and the entire system.
In addition, regarding RDE, we have introduced a new generation of portable emissions measurement systems (PEMS). Based on our longstanding experience in automotive test systems, we have a profound understanding of the newly evolved needs, and provide solutions that help our customers overcome these challenges. From 100% virtual test beds to 100% real-world testing, we support all stages of the development process with our advanced solutions.
Zero impact emissions testing solutions
From today's perspective, the ICE will remain an attractive part of the future propulsion system technology mix, exploiting the synergies with the electrification within hybridized propulsion systems. Our testing portfolio offers the complete toolchain for traditional ICE testing, hybrid testing, and alternative fuel engine testing. With 75 years of automotive experience and a global network of experts, we help OEMs meet their commitments by uniting technology and global legal requirements. 
Hybrid and Engine Testing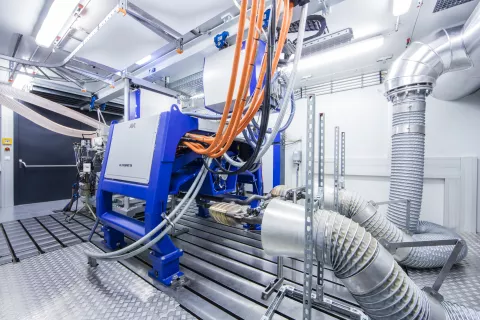 Our proven AVL Engine TS™ and the state-of-the-art AVL Engine TS™ (TS stands for test system) for Hybrid Electric reflect today's requirements for hybrid engine development tasks. The test systems are tailored to your needs for testing various hybrid architectures – from mild to plug-in hybrids. Depending on your requirements, we can upgrade your existing testbeds with dedicated solutions, or offer new installations. 
Alternative Fuel Engine Testing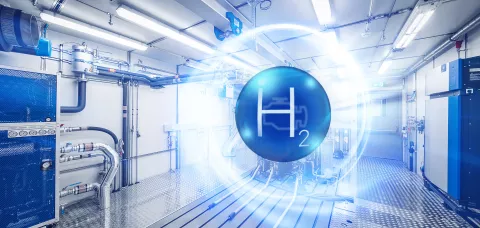 Besides hybridization, fuels such as hydrogen, e-fuels, natural gas, biofuels, and alcohol fuels are promising alternatives for reducing emissions and greenhouse gases. However, this variety of fuel options for engine-based propulsion systems leads to challenges in complex development and testing facility installations. We have the right testing solutions available to address the extended requirements for supply, measurement, and testing technology, in combination with enhanced safety aspects.
Transmission Testing
The intensifying complexity of modern propulsion systems is placing increasing demands on the instrumentation and test systems. Parallel development activities of key propulsion system components (ICE, hybrid engine, e-drive, transmission, etc.) require transmission testing activities at the earliest possible development stage. AVL Transmission TS™ is designed to help you manage the validation of any transmission throughout the development process.
Powertrain Testing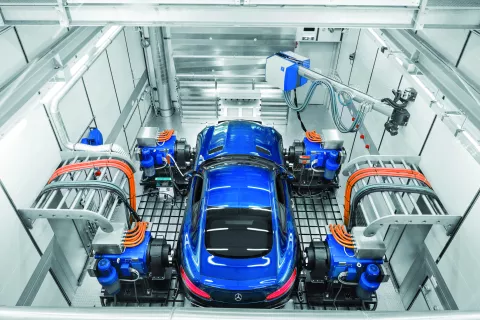 AVL Powertrain TS™ is designed to help you manage the complex validation of ICE-driven vehicles, HEVs, PHEVs, BEVs, and FCEVs throughout the development process. AVL has a wealth of experience in the development of propulsion system test systems for passenger cars, light-duty and heavy-duty trucks, busses, tractors, and off-road vehicles. Our solutions can be applied to a wide range of applications.
Vehicle Testing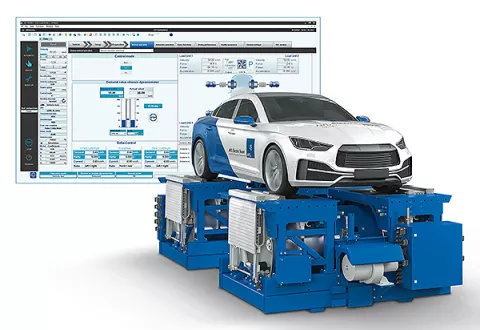 AVL Vehicle TS™ is integral in supporting and managing the complex vehicle development, system- optimization, validation, and calibration task in an environment of increasingly complex vehicle propulsion systems during the later stage of the development process. We provide testing solutions when all components are integrated into a vehicle and interdependencies, as well as proof of concepts, are performed.
Production Testing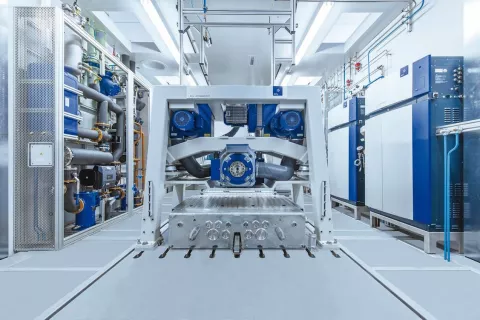 To handle the increasing complexity in internal combustion engine development and avoid costly recalls, OEMs need advanced tools and smart testing methods that consider the manufacturing and assembling process. At AVL, we have the skills, experience, and expertise to meet these challenges head on. Our portfolio for production testing covers all sectors, such as light-duty, mid-duty, and heavy-duty engines.
Future-proof solutions for various needs
AVL supports the implementation of large test fields with ICE, hybrid, and e-mobility testbeds, as well as small projects. Our extensive application knowledge enables us to find the optimal solution for each customer. A flexible approach allows easy conversion from hybrid to fully electric systems, for example, which makes our solutions futureproof and investment-proof.
Your reliable partner in all ICE/hybrid propulsion testing solutions
AVL is the global partner for the most efficient, flexible, and reliable testing solutions, for all ICE-based and hybrid transportation vehicles, for components, and for complete systems, and using the most innovative technologies.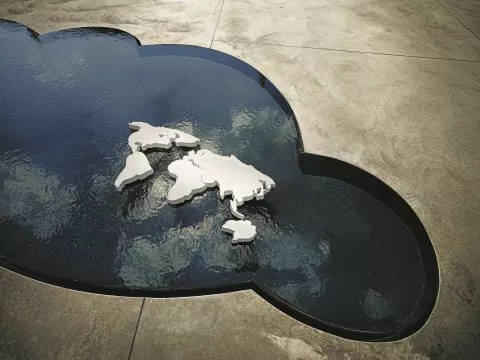 > 50
years of experience in ICE/hybrid propulsion testing