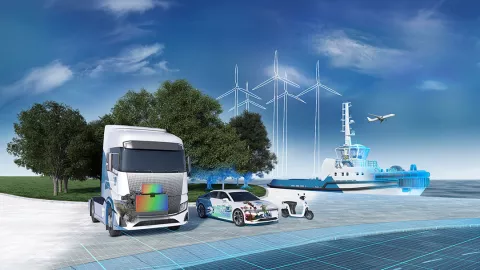 Experience All New Functionalities of our Release 2023 R1 
Beside complexity and development speed, sustainability is a current, much-discussed topic in the industry. It covers a wide range of different aspects such as availability of materials and resources, production costs, robustness and lifetime in order to avoid warranty costs. This is not surprising considering that the new technologies are becoming mainstream and represent a larger part of OEMs' portfolios. 
Naturally, these requirements end up on the desk of simulation engineers who, should support, improve, and verify that the product design meets these sustainability criteria.
We have taken this demand into our focus to bring with our 2023 R1 release new innovations to support you in solving these specific tasks.
Timetable
| Time | Topic |   |
| --- | --- | --- |
| 16:00 - 16:30 | Electrification |   |
| 16:30 - 17:00 | Powertrain  |   |
| 17:00 - 17:30 | Vehicle |   |
|   |   |   |