8th AVL Large Engines TechDays
SAVE THE DATE
8th AVL Large Engines TechDays
Electrification, New Fuels and Power Sources: Boom or Doom for Large Engines?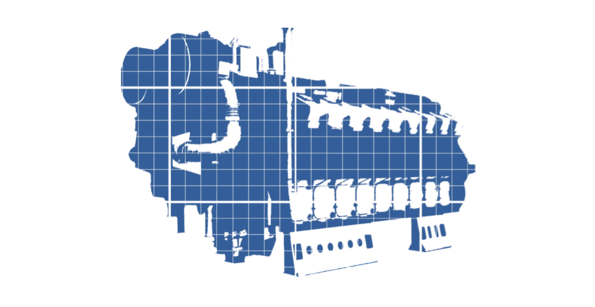 ---
11th - 12th of April, 2018

Helmut-List-Halle, Graz, Austria
The large engine application more and more is challenged by multiple factors. A new chapter of engine efficiency has just been started while global and local emission regulations still push the limits of traditional engine development including exhaust gas aftertreatment. Customers require robust solutions with a maximum fuel flexibility – be it Diesel fuel, natural gas, any kind of alcohols or hydrogen, mainly driven by fuel price.

Especially for marine and mobile applications, the challenge will be to intelligently integrate the combustion engines into complex systems side by side with batteries, fuel cells and other power sources.
Topic
Being successful in the long run will mean to adjust with all those new challenges and to provide integrated, tailored solutions for every customer. AVL's 8th Large Engines TechDays will focus on the multitude of aspects of challenges of electrification and hybridization, new fuels and competitive power sources and will be a platform to discuss the various approaches of OEMs, operators and suppliers to be successful in the future.
---
Agenda
Detailed Program: Following in January 2018.
---
Exhibition
If you want to become a sponsor or exhibitor and to powerfully present your products and services to the attendees of the conference, please contact:
Sandra Tieber
Marketing Specialist Events
Phone: +43 316 787 4433; sandra.tieber@avl.com
---
Info Point
Registration
Online registration opens on October 2nd, 2017.

Conference Languages
English

Arrival
By plane: Graz-Thalerhof
By train: Graz Main Station

Contact
For further information please contact:
AVL List GmbH
Hans-List-Platz 1
8020 Graz
Austria
Phone: +43 316 787-927
Fax: +43 316 23 11 23 44 90
event@avl.com
---
Order Proceedings
---
Review
---