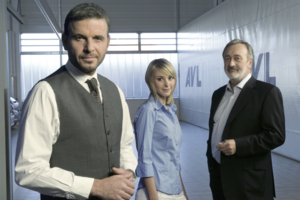 Personnel Development
The successful future of a company depends largely on its employees' qualifications and the high quality service for its customers. One of our goals is to run a process and project oriented organization that allows people to work in an innovative, professional and customer oriented way. This requires specific attention to the professional and personal qualifications of our employees.
---
Employee Development & Training
We believe that continuous enhancement of personal skills and technical know-how are important issues.
AVL Academy and the AVL Skill Center provide tailor made personal and technical training programs.
---
An AVL Career
Every member of staff at AVL has a personal history and contributes to the success of the business through their own history and successes. As a consequence of our broad spectrum of activities, ranging from instrumentation and test through to the development of powertrain systems, and as a result of our international positioning, we are seeking staff with the widest possible variety of qualifications and cultural backgrounds. We are keen to accommodate a multiplicity of histories, backgrounds and personalities.
Our staff actually call themselves "AVLers". We are proud of that, because it confirms a high level of identification with the company. Every day, through their dedication, our staff show that they have the future of our business at heart. Above all it is the collaboration of our staff on a worldwide basis that distinguishes the AVL business and secures our future. We want to continue to build on this success in the future. To that end we are seeking staff who want to shape both their own and the company's future.
Every success has a beginning. Send your application now.
---
AVL employees are given the opportunity to have their say here on behalf of all others
Arnd Heiden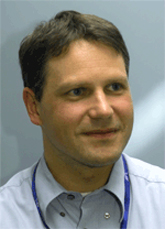 I have been working at AVL Test Systems (formerly Pierburg Instruments) in Neuss, Germany for more than five yers. I am responsible for the global product management of exhaust gas measuring systems and conventional exhaust gas measurement technology. I graduated in chemistry and specialized in instrumentation analysis methods. I gained more experience in these areas at my first job working for three years at a research center. After that, I was employed for about five and a half years by a medium-sized company, where I managed product support for gas chromatography and mass spectrometry equipment.

My main task at AVL is to manage emissions test products over the course of their entire life cycle; from initial concept, through product development and global distribution, to product end-of-life. What I find most appealing about my job is acting as the technical interface between product development and global distribution. I enjoy being part of the initial technical planning team and internally watching the product mature through development, but I also enjoy working directly with customers and sales to produce products that truly address market requirements. For me personally, it is exciting and enriching to work in a global and multicultural team and to develop valuable solutions for customers around the world.
Sandra Gollner: From apprentice to executive assistant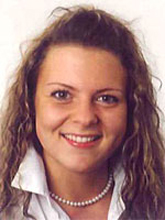 In 2004, I started my apprenticeship to become an office clerk at AVL. Right from the start, my fascination was that there were new challenges and exciting activities every day. During my first year of my apprenticeship, I worked in Controlling, for the second year of apprenticeship I changed to the Personnel Department, and during the third year of apprenticeship I worked in the secretariat of CEO Professor List, where I was employed on a permanent basis after the completion of my apprenticeship. So right from the beginning, I was able to get to know the varied areas of responsibility within the company and gained insight into the most different processes and fields of activity.

It is of particular importance for my work to approach tasks in an organized and structured manner and to always keep an overview. The knowledge about operational sequences and general subjects should always be up-to-date; a good command of the English language, an outgoing personality and a well-groomed appearance are likewise necessary characteristics. And obviously also a high degree of flexibility is required, too, since each day, new and exciting tasks come up, which make working at AVL so interesting.
---