36859922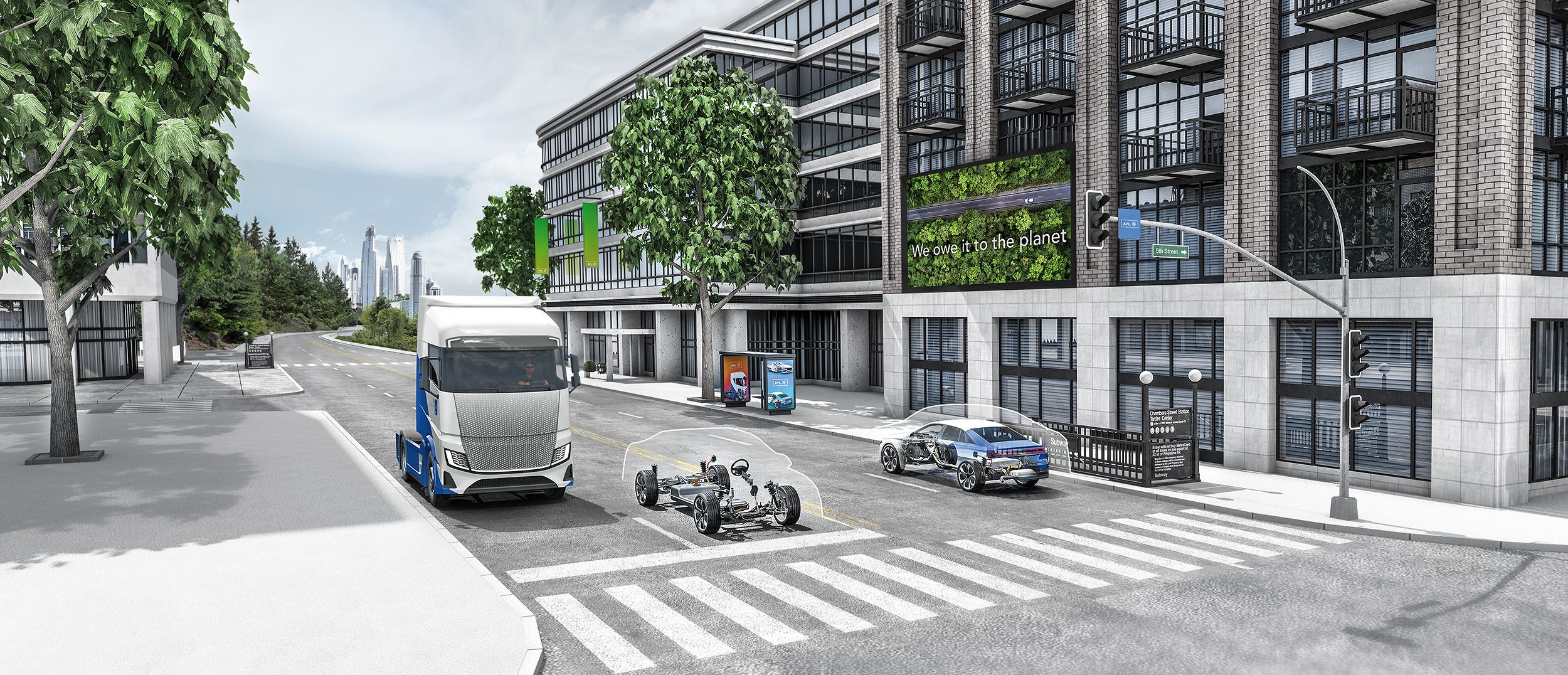 Your independent partner to evolve your future vehicle
Engineering a Brighter Future
Whether it's passenger cars or commercial vehicles, AVL supports the entire automotive industry towards a new era of mobility by balancing existing and new technologies under consideration of customer and consumer expectations.
Download AVL Vehicle Engineering Brochure
Starting with portfolio and product definition, we offer a broad set of solutions to our customers, from the ideation phase to serial production. Our services include solutions for future vehicle architectures and platforms, powertrains as well as electric/electronic, chassis, thermal and ADAS system integration. Additionally, we perform functional development, vehicle system development, assisted/automated driving and connectivity development. With a unique and detailed understanding that stretches from single components all the way to the complete vehicle, we are able to balance and optimize the overall goals at all levels of the vehicle.

We have a vast and diverse solution portfolio. It includes advanced simulation tools, next-level testbed and measurement devices, connected solutions to exploit the potential of Big Data, and a global network of AVL experts and partners. Together, we are changing the world.

At the sharp edge of innovation, our R&D activities seek out the solutions to tomorrow's challenges today. Supporting your decision making so that you can act with confidence in uncertain times, we tailor our offering to your unique needs. As your partner for future success, from the smallest efficiency gains to the complete vehicle, let us show you the big picture.
Find the right Vehicle Expert for you
By selecting the vehicle offerings that are of interest to you, we can send you directly to the right Vehicle Expert for you. Choose one offering within one of the categories and find out which other offerings can be combined.
* Please select at least 1 item
Development Engineering, Services & Products
Concept and POC Services
Benchmarking and technology scouting
Target setting (Vehicle Technical Specification)
Attribute Engineering
Virtual Concept Development
Architecture Engineering
CO2/Energy Optimization
Demonstrator Vehicles
SOP Engineering Development
Integration
Homologation Support
Simulation
Calibration
Testing, Validation
Manufacturing Engineering
Tools
AVL-DRIVE, AVL-DRIVE AD, Vehicle Model VSM
Vehicle & Vehicle Systems
Vehicle
Powertrain
Energy Storage
Chassis
Display
E/E & HMI
Thermal and HVAC
ADAS & AD
Body
Interior
Exterior
Lighting
Vehicle Functions
Vehicle Energy Management, Operation & Charging Strategy
Emissions and OBD
Performance, Driveability Powertrain functions
Vehicle Dynamics, Stability, Deceleration, Ride Comfort
Vehicle NVH, AVAS
Vehicle Thermal Comfort
Connectivity functions
ADAS features and functions
Vehicle safety (active/passive)
Vehicle Functional Safety
Aerodynamics
Vehicle Operational Strength, Durability
Vehicle Corrosion & Tightness
Vehicle Development Targets/Attributes
Energy Efficiency
Charging Performance & Efficiency
Performance
Driveability
Off-Road & All Weather Driving Capabilities
Handling
Ride and Seat Comfort
Interior Sound/NVH & AVAS
Thermal Performance and Efficiency
Thermal Comfort
ADAS/AD Quality
Perceived safety
Active / Passive Safety Rating
Connectivity Features and Cyber Security
HMI Quality and User Expierence
Dimensions, Space & Roominess
Driving Resistance/Friction
Weight (Vehicle, System, Components)
Environmental Footprint
System and Component Commonality
Costs (Vehicle, System, Components)
Control & Controller Quality
Cable Routing and High Voltage Layout
Selected your Vehicle Solutions of interest?