Go back
Product Development in Motion 2019
June 13, 2019
The Manufacturing Technology Centre – (MTC), Coventry, United Kingdom
Share
Register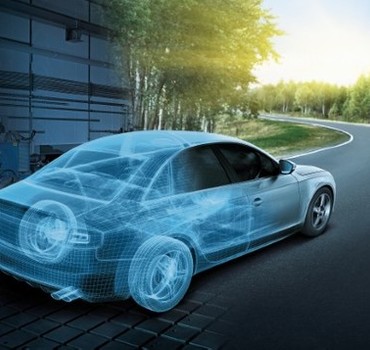 Share
June 13, 2019
The Manufacturing Technology Centre – (MTC), Coventry, United Kingdom
Register now
Product Development in Motion 2019
Meet the industry experts in the UK


Register
---
Product Development in Motion will set out the trends and technologies you need to know today across a programme of keynote speeches, workshops and a connected expo to support the development of future mobility across all sectors, including:

• Electrification
• ADAS and Connected Vehicle Development
• Virtual Validation
• Future of the combustion engine
• Motorsport
Topic
Powertrain development and validation have become more challenging and exciting than ever before with
1.New all-electric powertrains on the road already
2.The combustion engine is seeing a second life via significant technical improvements on the engine itself and electrical components being able to help overcome the shortcomings of pure combustion powertrains leading to a "zoo of hybrids". So what will be the mix between even further combustion engine development, hybrid and pure electric?
3.The demand to connect the vehicle to its environment and assist or totally replace the driver. Nobody knows today what an AD/ADAS lab will look like - but powerful first steps are being made
4.Inevitably the call for virtual validation to broaden the validation funnel, do validation earlier in the process and cheaper will only be stronger when reading all of the above
Whilst the benefits of the new technologies in safety, consumption, performance, emission and convenience are enormous the automotive industry as a whole face the challenge of taking decisions, develop safe and cost effective reliable solutions - all at the same time with literally the same teams and budgets.
This means the field of product development is in motion - PDiM19 looks at the trends you need to know.
For the PDiM19 in Coventry we are following a format developed with participants including:
Keynote speeches in the plenum by drivers in the field and industry voices
Workshops by these speakers and others on trending topics
Connected expo
Evening Networking where delegates can enjoy an Austrian buffet
---
Agenda
Time
Room
Session
08:00 - 08:30
All rooms
Doors open, welcome sandwich and coffee, sign up for event and workshops
08:30 - 08:40
Keynotes in Plenum
Welcome / Your Way Through the Event
Antonio Ciriello & Matthias Wellers, AVL
08:40 - 09:00
Highly Effective Vehicle Integration and Validation
Sulabh Dhingra & Paul Quinney, Jaguar Land Rover
09:00 - 09:20
Industry 4.0 - Driving Innovation
Richard Weston & George Thompson, Comau
09:20 - 10:00
Foyer
Coffee Break / Expo & "Service Drop In Room" is open / Virtual Reality Tours by AVL
10:00 - 11:00

Parallel Sessions
A
Air Quality - what we know and what we can do
Atul Gupta, AVL
B
Innovations in Solid-State Electrolytes and Cathodes for EVs
Michael Hess, Battronics
C
Industry 4.0 - Driving Innovation, Workshop on Real World Examples
Richard Weston & George Thompson, Comau
Plenum
Vehicle and Powertrain Testing on High-Dynamic 4WD Testbeds - HOW and WHY
Nick Birger, AVL
11:00 - 11:20
Keynotes in Plenum
Motorsports - Driving Innovation
Rodi Basso, McLaren Applied Technologies
11:20 - 11:40
Will Electrification disrupt the Powertrain Development Process
Gianluca Vitale, AVL
11:40 - 12:00
How the UK will Embrace Battery Technology
David Greenwood, Warwick University
12:00 - 13:00
Foyer
Lunch Break / Expo & "Service Drop In Room" is open / Virtual Reality Tours by AVL
13:00 - 14:00
A
Safe real world ADAS testing: Experiences from the UK's first public road trials
Jason Shaw, AVL
B
Testfield "OBD", generating automated testing and validation reports for PUMA and linked INCA tests
Georg Seewald, AVL
C
Data management across all environments, all parameters and models and for full lifecycle
Bernhard Behr, AVL
14:00 - 14:20
Keynotes in Plenum
And when it burns, out comes only water
Thomas Tingelöf, PowerCell
14:20 - 14:40
Digital Future of Product Development and Validation
Chris Brace, Bath University
14:40 - 15:00
UK Excellence in Power Electronics, Motors and Drives (PEMD).
Matt Boyle, Driving the Electric Revolution
15:00 - 15:30
Foyer
Coffee Break / Expo & "Service Drop In Room" is open / Virtual Reality Tours by AVL
15:30 - 16:30

Parallel Sessions
A
Energy-Efficient Cooperative Adaptive Cruise Control
Stephen Jones, AVL
B
Maximize the efficiency of in-vehicle testing and calibration for all types of powertrains!
Marijn Hollander, AVL
C
The Virtual Testbed - Hands on Calibration Use Cases
Thomas Stone, AVL
16:30 - 16:50
Keynotes in Plenum
Driving value from Motorsport Valley® - the high-performance, energy-efficient prototype community
Chris Aylett, Motorsport Industry Association
16:50 - 17:10
(Em)Powering Mobility
Mark Ellis, Northvolt
17:10 - 17:15
Conference Closing
Antonio Ciriello & Matthias Wellers, AVL
17:15 - 19:00
Foyer
Austrian Buffet and Bar - Expo and AVL Virtual Tours still open.
WLAN / Wifi : MTC-Guest-Wifi - no username / no password
Sessions are subject to change
---
Info Point
The conference is free of charge
Conference language: English
Hotels:
Coombe Abbey Hotel Coventry
Double Tree by Hilton Hotel Coventry
Location:
Address: Lloyds Bank Advanced Manufacturing Training Centre (AMTC), Ansty Park, Coventry, CV7 9JU (sat nav CV7 9RD)
Main reception telephone number: 02476 701 600
Getting there:
Located on the campus of the Manufacturing Technology Centre (MTC) at Ansty Park, Coventry, MTC Conferences & Events is easily accessible via a number of ways:
By car: located directly off the M6, Junction 2
By train: approximately 6 miles away from Coventry railway station. The Ansty Park X30 bus travels via Coventry railway station
Access Time:
The AMTC allows access from 7am.
Parking:
Onsite parking is available free of charge. Delegate parking is located at the front and side of the AMTC building. Access to the car park is controlled by a security barrier. When leaving the car park, delegates will need to drive up to the barrier which will lift on approach.

---
Location
The Manufacturing Technology Centre – (MTC), Coventry, United Kingdom