Asset Publisher
Asset Publisher
Back
10th International AVL Exhaust Gas and Particulate Emissions Forum
Go back
10th International AVL Exhaust Gas and Particulate Emissions Forum
20th - 21st of February, 2018
Forum am Schlosspark, Ludwigsburg, Germany
share
Register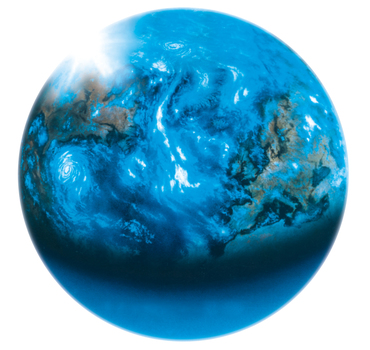 share
20th - 21st of February, 2018
Forum am Schlosspark, Ludwigsburg, Germany
Save the Date
10th International AVL Exhaust Gas and Particulate Emissions Forum
Register
---
The combustion engine has come under considerable pressure in the public due to its emissions. This has been initiated to a large degree, by the diesel exhaust gas scandal. Subsequently, some cities are currently discussing a ban on vehicles.

On the legislative side, the RDE procedure has been introduced with the exhaust emission standard Euro 6c coming into effect for all type-tested passenger cars in Europe in September. Furthermore, in the US, an optional legislation in the commercial vehicle sector includes a reduction of the NOx emissions limit by the factor of 10. It can be assumed that this will become a worldwide standard in a few years. Even the Chinese legislation will become increasingly strict.

All of these trends lead to significantly increasing requirements to the engine and the exhaust aftertreatment. In the future, various performance-enhancing measures will no longer be possible. The increasing effort of the exhaust aftertreatment and the growing cost pressure could lead to an overall abandonment of the diesel engine in certain vehicle segments. Additionally, the requirements concerning the measurement technology will increase.

Apart from the ongoing development of conventional technologies and besides increasing electrification, further solutions can be found, for example, in the usage of alternative fuels which have positive effect on emissions. They can be regeneratively produced using solar and wind power and therefore enable CO2 free mobility.

We would like to actively discuss these topics with you at the 10th International AVL Exhaust Gas and Particulate Emissions Forum in Ludwigsburg, Germany. You can look forward to an informative and engaging conference, with expert speeches, an extensive exchange with industry specialists and network at our renowned evening event.

On behalf of the program committee,

Peter Eilts
Agenda
CONFERENCE PROGRAM – TUESDAY, 20th OF FEBRUARY 2018
09:00
Welcome and Opening of the 10th International Exhaust Gas and Particulate Emissions Forum
Prof. H. List – AVL List GmbH, Graz, Austria

Session 1: Keynotes, Chairman: Prof. P. Eilts, Technical University Braunschweig

09:15
Clean Air in Cities
D. Raphael - Assistant Secretary of the Association of German Cities
09:45
Assessment of studies on the health risk from particle matter (PM <2.5) from car emissions in relation to other risks in the study population
Prof. D. Köhler - former Medical Director Kloster Grafschaft hospital
10:15
An evaluation of diesel impact on environment
Prof. Th. Koch – Head of institut of piston machines, Karlsruhe Institute of Technology (KIT)
10:45
Coffee break

Session 2: Innovation of the diesel engines exhaust aftertreatment, Chairman: Prof. G. Zikoridse – HTW Dresden

11:15
Status of Exhaust Gas Quality of CV Engines
J. Bleckmann, M. Stiller, Prof. U. Gärtner – Daimler AG
11:45
Future Challenges for On-road HDD SCR Applications
Dr. R. Dorner, Dr. K.-D. Beard – BASF Catalysts Germany GmbH
12:15
Urea-to-Ammonia-Preparation for SCR Systems in Commercial Vehicles – Fundamentals and Demands within the Product Development
S. Kontin, N. Kettmann, Th. Hermann – Daimler AG
12:45
High temperature stable SCR catalysts based on tungsten and iron oxide
Prof. S. Kureti, Dr. A. Roppertz – Technische Universität Bergakademie Freiberg
13:15
Lunch

Session 3: Electrification of the powertrain, Chairman: M. Mühlögger – AVL List GmbH

14:45
Opportunities and Challenges for Electrochemical Energy Storage
Prof. M. Winter – Forschungszentrum Jülich GmbH
15:15
Environmental Life Cycle Evaluation of Electric Vehicles and the Significance of Traction Batteries
F. Cerdas, Prof. Ch. Herrmann – Technical University Braunschweig
15:45
Highly Efficient Exhaust Gas Aftertreatment for Future Diesel Applications
H. Wancura, Dr. K. Hadl, M. Wieser, M. Weissbäck, S. Krapf, H. Mitterecker – AVL List GmbH
16:15
Sensor for detecting the tendency of aging products formation in fuels
M. Unglert, J. Staufenbiel, M. Eskiner, M. Rossner, Dr. O. Schröder – Coburg University; Prof. J. Krahl – Ostwestfalen-Lippe University of Applied Sciences
16:45
Coffee break

Session 4: Legislation and conditions, Chairman: K. Engeljehringer – AVL List GmbH

17:15
Moderation
K. Engeljehringer – AVL List GmbH
17:25
HBEFA – a tool for the determination of real emissions
L. Mönch – Umweltbundesamt Berlin
17:45
Legislation trends in Europe, US and China
Discussion
19:00
Opening followed by Dinner
Roland Jeutter – AVL Deutschland GmbH

CONFERENCE PROGRAM - WEDNESDAY, 21st OF FEBRUARY 2018

Session 5: Emission concepts for gasoline engines, Chairman: Prof. U. Gärtner, Daimler AG

08:30
Real Driving Emissions from a Gasoline Plug-in Hybrid vehicle with and without a Gasoline Particulate Filter
J. Demuynck, C. Favre, D Bosteels – Association for Emissions Control by Catalyst (AECC), Belgium;
J. Andersson, C. Jemma, S. de Vries – Ricardo UK Ltd., UK
09:00
Correlation of oil emissions with particulate emissions of gasoline engines
P. Mäule, Prof. H.-P. Rabl – Ostbayerische Technische Hochschule Regensburg
09:30
e-Gas and new efficient CNG engines – important Elements on the Way to CO2-Neutral Mobility
R. Metzul, Dr. W. Demmelbauer-Ebner, Dr. N. Lindenkamp, Ch. Pötsch – Volkswagen AG
10:00
Fundamental Study of GPF Performance on Soot and Ash Accumulation over Artemis Urban and Motorway Cycles. Comparison of Engine Bench Results with GPF Durability Study on Road
Dr. L. Rubino – Opel Automobile GmbH; D. Thier, T. Schumann – NGK Europe GmbH; S. Güttler, Prof. G. Russ – University of Applied Sciences Darmstadt
10:30
Coffee break

Session 6: Analysis and measurement methods, Chairman: Dr. D. Florian – AVL List GmbH

11:00
Ensuring Comparability in Exhaust Gas Emission Measurements: Approaches from the National Metrology Institutes
Prof V. Ebert, A. Kuntze, Dr. A. Nowak, Dr. S. Pratzler, J. Rosahl, Dr. V. Werwein, Dr. O. Werhahn – Physikalisch-Technische Bundesanstalt, PTB
11:30
Real Driving Emissions at trucks - PN RDE: a challenge for measuring technology
M. Schwelberger, W. Scheer – Daimler AG
12:00
Future automotive efficiency and exhaust emissions challenges – Emphasis on nanoparticle Real Driving Emissions
Prof. Z. Samaras – Aristotle University of Thessaloniki
12:30
Lunch

Session 7:Fuels and emissions, Chairman: Prof. J. Krahl – Ostwestfalen-Lippe University of Applied Sciences

14:00
Electric synthetic fuels on their way to industrialisation
Ch. von Olshausen, C. Berninghausen, N. Aldag, S. Becker – Sunfire GmbH
14:30
Influence of power to liquid fuels on the emissions of gasoline and diesel engines
Prof. T. Garbe, M. Hönig, W. Kaszas, J. Klose, H. Bröker, Dr. E. Pott – Volkswagen AG

Session 8: Future scenarios, Chairman: Dr. S. Schmerbeck – Volkswagen AG

15:00
Climate paths for the German industry – How the transport sector could contribute to national climate targets
Dr. J. Burchardt, S. Schönberger – The Boston Consulting Group GmbH
15:30
Closing Remarks
16:00
End of Forum
---
Evening Program
On the evening of February 20th, 2018, we would like to spend a special evening with you in the Reithaus in Ludwigsburg. We look forward to your participation.
---
Info Point
Venue
Forum am Schlosspark
Stuttgarter Straße 33
71638 Ludwigsburg

Registration fee:
All fees include proceedings, catering and evening program (plus VAT).
€ 925,- Registration fee
€ 825,- if you register before November 3rd, 2017 (early bird discount)
€ 465,- for members of universities (limited)
€ 175,- for students (limited)
free of charge for Speakers

Terms of payment:
30 days from date of invoice, net

Cancellations:
The registration fee will be reimbursed (minus € 70,- for administrative costs – students € 20,- – plus VAT) provided that a written cancellation is received by January 5th, 2018 (postal date). Cancellations after this date will result in the forfeit of the full registration fee.

Presentation languages:
German and English (simultaneous translation)

Please address any inquiries relating to papers to:
AVL Deutschland GmbH
Daniela Karow
Peter-Sander-Straße 32
55252 Mainz-Kastel
Phone: +49 6134 7179-0
Email: forum@avl.com

Please address any organizational questions to:
AVL Deutschland GmbH
Sabine Müller
Peter-Sander-Straße 32
55252 Mainz-Kastel
Phone: +49 6134 7179-16
Email: forum@avl.com
---
Program Committee
The quality of the technical papers is guaranteed by the Programme Committee.

We would like to thank:
Prof. Dr. Peter Eilts
Technische Universität Braunschweig
Kurt Engeljehringer
AVL List GmbH
Dr. Dieter Florian
AVL List GmbH
Prof. Uwe Gärtner
Daimler AG
Markus Grubmüller
AVL List GmbH
Roland Jeutter
AVL Deutschland GmbH
Daniela Karow
AVL Deutschland GmbH
Andreas Keber
BMW Motoren GmbH
Prof. Dr. Jürgen Krahl
Hochschule Ostwestfahlen-Lippe

Dr. Stefan Schmerbeck
Volkswagen AG
Dr. Paul C. Spurk
Umicore AG & Co. KG
Prof. Dr. Gennadi Zikoridse
Hochschule für Technik und Wirtschaft Dresden
---
Hotel Reservation
We have blocked rooms at designated hotels for this event. If you would like to book your hotel please visit the following link:
Hotel Reservation
---
Student Sponsoring
The sponsors are supporting free participation for students. If you are interested in networking and access to expert knowledge please apply via email forum@avl.com.
Many thanks to our sponsors!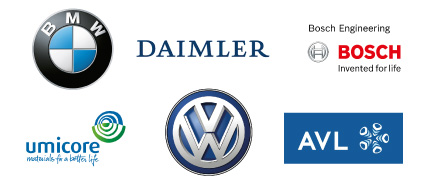 Application criteria and selection process:
Subsidized places are applicable for Bachelor and Master students focusing on the topics of vehicle engineering, combustion engines or comparable subjects.
Applications should contain a CV, a motivation letter, an overview about your methodology projects, a confirmation of matriculation as well as certificates of completed examinations. If applications are on a par, further selection will be based on a "first-come, first-served" principle.
All submitted applications will be evaluated by the program committee. By submitting applications, students agree to these rules and eligibility requirements, especially that AVL may forward submitted documents to the organizations mentioned above. Any recourse to courts of law is excluded.
Closing date for submission of application is the 10th of November 2017.
Please submit your papers to the following email address: forum@avl.com.
---
Date
20th - 21st of February, 2018
Location
Forum am Schlosspark, Ludwigsburg, Germany
---
News, Events and Hot Topics