Go back
7th International Symposium on Development Methodology
November 14 - 15, 2017
Kurhaus, Wiesbaden, Germany
Share
Register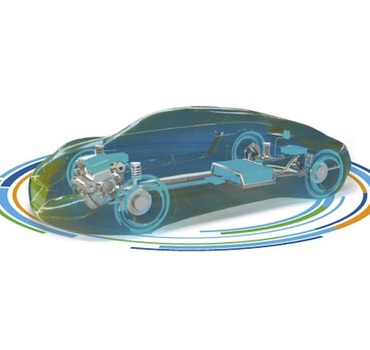 Share
November 14 - 15, 2017
Kurhaus, Wiesbaden, Germany
Save the Date
7th International Symposium on Development Methodology
Register
---
Ideal combination of virtual and real world
At the 7th International Symposium on Development Methodology in mid-November 2017, more than 250 experts from industry and research met in Wiesbaden's Kurhaus to discuss the shift of testing and safeguarding from road to testbeds and into the virtual world. For the first time there was a new event concept with parallel sections at this unique industry get-together, which enabled an even broader thematic diversity. For example, the symposium was extended to include the increasingly important topic of virtualization. After all, an early safeguarding of complex development goals requires the virtual modeling of vehicle concepts or components at times when they are not available in real life.
More than 30 speakers from OEMs, suppliers, engineering service providers and universities provided important impulses for mastering future challenges in the global development network. They all agreed on the importance of simulation in vehicle development and explicitly emphasized that only the right combination of real and virtual worlds can lead to an efficient development process.
After two days full of knowledge, there was a lot of positive feedback from the participants. In terms of content, the scientific event scored points with a broad range of topics and a high professional quality of the contributions. In particular, topics such as virtual prototyping in powertrain development or the integration of new methods into the development process aroused great interest. In addition, the International Symposium on Development Methodology is a popular platform for exchanging ideas with colleagues.
Would you like to join us next time? Mark the 12th and 13th of November 2019 in your calendar, because then the 8th International Symposium on Development Methodology will take place in Wiesbaden. We look forward to seeing you!
Topic
Main topics of this event
Development methodology from theory and practice of vehicle and powertrain development (simulation, approach, calibration, modeling and optimization, data post processing, etc.)
Virtualization and digitalization in terms of pure simulation and with regard to interlinking of simulation with topics of application, vehicle or system testing, e.g. innovative approaches of co-simulation in the vehicle area in combination with testbed technology
Development methodology for current legislative or technology issues, e.g. RDE (Real Driving Emissions), challenges due to increasing electrification or ADAS (Advanced Driver Assistance Systems)
Methodical approaches in the area of data pre-processing, e.g. methodical approaches in terms of data evaluation – keyword: data analytics
Application of OEM real world experience will be featured throughout the program, such as process issues to increase efficiency in vehicle development and introduction of development methodology.
Why should I participate in this event?
Tailor-made event: A unique event with target-oriented issues and practical experiences for people involved with development methodology in vehicle and powertrain development.
Comprehensive and compact: Get up-to-date in just two days and find out about new trends and developments in development methodology.
First-hand theoretical and practical knowledge: Learn more and directly from the users about development methods and how to adapt the methods to changing requirements.
Starting and expanding networks: Take the opportunity to get in touch with selected professionals and establish contacts. A network for professional exchange and career development that you can come back on!
Key issues and discussion platform with relevance for users and managers in vehicle and powertrain development
---
Agenda
Conference Program 2017
Tuesday, 14th of November 2017

08:45
Welcome and Opening of the 7th International Symposium on Development Methodology
Prof. H. List – AVL List GmbH
Session 1*:
Keynotes
Chairman: Prof. C. Beidl, Technical University Darmstadt
09:00
Perspectives for simulation aided homologation of highly automated vehicles
A. Kraus, Dr. H. Abdellatif – TÜV SÜD Product Service GmbH; Prof. B. Schick, S. Riedmaier – University of Applied Sciences Kempten
09:30
What the heck just happened?
G. Ramirez – Spark & Strategy Ltd.
10:00
Coffee break
Session 2*:
Road to Rig
Chairman: Dr. O. Herrmann, DENSO AUTOMOTIVE Deutschland GmbH
10:30
From Road to Rig – multi-attribute-optimization in early stages of the development process. Advanced Driveability
Dr. C. Mayr, Dr. T. Ebner, R. Schantl, R. Merl, M. Teitzer, F. Duchi – AVL List GmbH
11:00
Agility Simulation for Driveability Calibration on Powertrain Test Beds
Priv.-Doz. Dr. R. Bauer, Dr. W. Rossegger – Kristl, Seibt & Co Ges. mbH; F. Uphaus, A. Gebhardt, Dr. F. Kirschbaum, Dr. R. Jakobi – Daimler AG
11:30
Emulation of user defined vehicle specific vibration behavior on conventional powertrain test benches
M. Scheibe, Prof. M. U. Fister, Dr. C. Spieker – University Kassel
12:00
The 4x4 powertrain testbed in the development process – a highly efficient environment with many benefits
E. Middleton – Jaguar Land Rover Ltd.; R. Merl, C. Weiss, G. Madler – AVL List GmbH
12:30
Virtual test environment on the engine test bench to realize an early analysis of inter-connected powertrain systems
J. Gerstenberg, Dr. S. Tafel, B. Seidel – Bosch Engineering GmbH
13:00
Lunch
Session 3*:
Applied Methods
Chairman: E. Martini, Continental Automotive GmbH
14:30
Simulation-based Generation of Specifications for a new Sensor Concept in Diesel Exhaust Treatment Applications
M. Moser, L. Leimkühler, P. Stracke, D. Taubitz – IAV GmbH
15:00
Modular, real-time models for the simulation of combustion engines with diverse topologies
Dr. D. Lichtenthäler, L. Caesar, Dr. M. Zillmer – Volkswagen AG
15:30
Coffee break
16:00
Usability of computer-aided ECU calibration
D. Rimmelspacher, Dr. W. Baumann, Dr. K. Röpke, F. Akbaht – IAV GmbH; Prof. C. Gühmann – Technische Universität Berlin
16:30
VECU for Function Calibration and Software Validation on SIL and HIL
R. Katyal, V. Padmaji, G. Thompson, S. Koppal, R. Makanaboyina – Mercedes-Benz R&D India Pvt Ltd.; Dr. F. Kirschbaum, L. Brouillard – Daimler AG
17:00
Maneuver based prediction of resulting loads by combination of machine learning and simulation
J. Veith, Prof. A. Albers, Dr. M. Behrendt – IPEK Institut für Produktentwicklung; Dr. A. Romer – Dr. Ing. h.c. F. Porsche AG
19:00
Welcome Cocktail followed by Dinner

Wednesday, 15th of November 2017
Parallel Session A

Parallel session 4*:
Connected Vehicle
Chairman: Prof. G. Hohenberg, IVD Prof. Hohenberg GmbH
09:00
Digital Vehicle Concept Development – Motorsport methodology applied for BEV attribute development
M. Oswald, G. Schagerl, Dr. P. Schöggl – AVL List GmbH
09:30
The "special thing" with the proving of telematics systems
Dr. F. Klinkenberg – IAV GmbH
10:00
"Model-based Development Methods – What can Vehicle Dynamics, ADAS and Powertrain Development learn from each other?
Prof. B. Schick, S. Riedmaier, P. Weiner – University of Applied Sciences Kempten
10:30
Coffee break
11:00
X-in-the-Loop Test Methods for Cloud-based Vehicle Functions
F. Milani, Dr. M. Johannaber, Dr. V. Blaschke – Robert Bosch GmbH; Prof. C. Beidl – Technical University Darmstadt
11:30
Complex simulations and tests in virtual and service-oriented environments
J. Neuffer – Vector Informatik GmbH
12:00
Connected Testing of Electric Powertrains
Dr. C. Schyr – AVL Deutschland GmbH; E. Stelter – Fraunhofer-Institut für Betriebsfestigkeit und Systemzuverlässigkeit LBF; C. Sültrop – Fraunhofer-Institut für Integrierte Systeme und Bauelementetechnologie IISB; C. Wild – SET Power Systems GmbH; T. Heiduczek – Schaeffler Technologies AG & Co. KG
12:30
Lunch
Parallel session 5*:
Electrification
Chairman: Prof. B. Schick, University of Applied Science Kempten
14:00
Safety Modelling & Evaluation in Battery Pack Development
Dr. D. Suzzi, Dr. B. Brunnsteiner – AVL List GmbH
14:30
Challenges of established development life cycles in highly integrated complex hybrid powertrain systems
Dr. S. Burglechner, M. Aschaber – STEYR MOTORS GmbH
15:00
A Holistic Methodology for the Development of Connected Hybrid Vehicles
M. Eisenbarth, Prof. J. Andert, K. Etzold, T. Plum – RWTH Aachen University; Dr. P. Reinold – dSPACE GMBH; U. Schwarz, R. Gries – DENSO AUTOMOTIVE Deutschland GmbH
15:30
Fast Charging by Porsche
Dr. K. Rechberger – Dr. Ing. h.c. F. Porsche AG
16:00
Closing Remarks
Prof. C. Beidl – Technical University Darmstadt
R. Jeutter – AVL Deutschland GmbH
16:15:00
End of Conference

Wednesday, 15th of November 2017
Parallel Session B

Parallel session 6*:
Process, Test Facilities, People
Chairman: J. Houldcroft, Jaguar Land Rover Ltd.
09:00
Bollywood Application: The Indian Journey
M. Delp – Continental Automotive GmbH; Y. Kumar – Continental Automotive Components (India) Pvt. Ltd.
09:30

BMW Steyr´s new powertrain test field – Future proofed thanks to a calibration data network
G. Rottberger, J. Krenn – BMW Motoren GmbH

10:00
The Strategic Choice of Testing Environment to Deliver Product Development Productivity Improvement at JLR
A. Neil, J. Houldcroft, M. Doody, Dr. K. James, Dr. P. Lawson – Jaguar Land Rover Ltd.; A. Ciriello, Dr. R. Osborne, A. Balcombe – AVL United Kingdom Ltd.; Dr. W. Graupner – AVL List Nordiska AB; Dr. M. Kordon – AVL List GmbH
10:30
Coffee Break
11:00
New methods for technical quality assurance at powertrain test facilities
Dr. T. Combé, S. Pfeiffer, P. Giagounidis, P. Schumacher – Dr. Ing. h.c. F. Porsche AG
11:30
Methods and virtualisation offensive in powertrain development at the BMW group
D. Stopper. Dr. C. Guist, M. Nell, Dr. H. Konrad, Dr. J. Rückert, Dr. S. Doll – BMW AG
12:00

DOE-based transient maneuver optimization
S. Scheidel – AVL List GmbH

12:30
Lunch
Parallel session 7*:
RDE and Emission Optimization
Chairman: Dr. E. Kranawetter, BMW Motoren GmbH
14:00
Real Driving Emissions Methodology Library for Engine Testbeds
H. Maschmeyer, Prof. C. Beidl – Technische Universität Darmstadt
14:30
Dynamic model and continuous diagnosis of diesel EGR systems
Dr. M. Fischer – Honda R&D Europe (Deutschland) GmbH
15:00
moCCa – model-based Combustion Calibration
B. Baumann, F. Dorband, G. Moll, M. Dietz – Daimler AG
15:30
Fast Charging by Porsche
Dr. K. Rechberger – Dr. Ing. h.c. F. Porsche AG
16:00
Closing Remarks
Prof. C. Beidl – Technical University Darmstadt
R. Jeutter – AVL Deutschland GmbH
16:15
End of Conference
---
Evening Program
On the evening of November 14th, 2017, we would like to spend a special evening with you in the museum of shipping in Mainz. We look forward to your participation.
---
Info Point
Venue
Kurhaus Wiesbaden
Kurhausplatz 1
65189 Wiesbaden

Registration fee:
All fees include proceedings, catering and evening program (plus VAT).

€ 1050,- Registration fee
€ 925,- if you register before July 21st, 2017 (early bird discount)
€ 525,- for members of universities (limited)
€ 210,- for students (limited)
free of charge for Speakers

Terms of payment:
30 days from date of invoice, net

Cancellations:
The registration fee will be reimbursed (minus € 70,- for administrative costs – students € 20,- – plus VAT) provided that a written cancellation is received by September 29th, 2017 (postal date). Cancellations after this date will result in the forfeit of the full registration fee.

Presentation languages:
German and English (simultaneous translation)

Subsidized participation for students:
Students have the possibility to apply for a complimentary participation subsidized by the following companies: BMW, Continental Automotive, Daimler, Denso, Jaguar Land Rover, VW and AVL (limited number of seats).


Please address any inquiries relating to papers to:
AVL Deutschland GmbH
AVL EUROPE ITS
Christopher Christ
Kreuzberger Ring 24
65205 Wiesbaden-Erbenheim
Phone: +49 611 335496-0
Email: entwicklungsmethodik@avl.com


Please address any organizational questions to:
AVL Deutschland GmbH
Sabine Müller
Peter-Sander-Straße 32
55252 Mainz-Kastel
Phone: +49 6134 7179-16
Email: entwicklungsmethodik@avl.com
---
Program Committee
The quality of the technical papers is guaranteed by the Programme Committee.

We would like to thank:
Univ. Prof. Dr. Christian Beidl
Technische Universität Darmstadt
Dipl.-Ing. Christopher Christ
AVL Europe
Dieter Gundel
Volkswagen AG Wolfsburg
Dr. Olaf Herrmann
Denso Automotive Deutschland GmbH
John Houldcroft
Jaguar Land Rover, Whitley, UK
Roland Jeutter
AVL Deutschland GmbH
Dr. Michael Kordon
AVL List GmbH
Dr. Erwin Kranawetter
BMW Motoren GmbH, Steyr, Austria

Dipl.-Ing. Eike Martini
Continental Automotive GmbH, Regensburg
Prof. Bernhard Schick
Hochschule Kempten
---
Call for Papers
Would you like to contribute to the development of the leading platform for development methodology with around 250 participants? Then apply for a Call for Paper and contribute to the success of the symposium.
We kindly ask to submit abstracts for the following, exemplary topics:
Industrialization
Trends in vehicle technology and related challenges to the development methodology
Consistent use of methods and tools throughout the development process
Efficiency and quality through application of methodologies
Successful introduction and roll out of new methodologies (Process, Organisation, Knowledge)
Virtualization
Virtualization as a challenge
Connected development environments – virtual and real
How does the development methodology of tomorrow look like?
System Optimization
Simulation - Test - Vehicle: method development & deployment
Consistent use/reuse of data & models
Technology and method, e.g. methodology-based topics about:

Real Driving Emissions
Connected Powertrain
Electrification
Autonomous Driving
Road to Rig
Model-based Development
Intelligent Data Mining
We are looking forward to receiving your abstract with a maximum of 3000 characters, including title, authors, co-authors and company names as well as contact details. Please send it to the contact below by 24th of February, 2017, at the latest:
AVL Deutschland GmbH
Mrs. Sabine Müller
Peter-Sander-Straße 32
55252 Mainz-Kastel
sabine.mueller@avl.com
Tel.: +49-6134-717916
Fax: +49-6134-3588
---
Hotel Reservation
We have blocked rooms at designated hotels for this event. If you would like to book your hotel please visit the following link:
Hotel Reservation
---
Student's Sponsorship
The sponsors are supporting free participation for students. If you are interested in networking and access to expert knowledge please apply via email entwicklungsmethodik@avl.com.

Many thanks to our sponsors!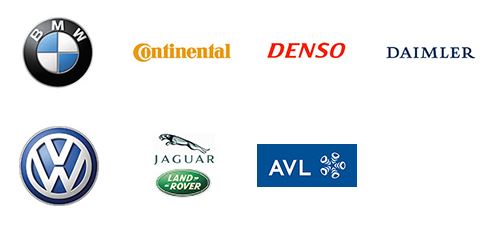 Application criteria and selection process:
Subsidized places are applicable for Bachelor and Master students focusing on the topics of vehicle engineering, combustion engines or comparable subjects.
Applications should contain a motivation letter, a confirmation of matriculation as well as certificates of completed examinations. If applications are on a par, further selection will be based on a "first-come, first-served" principle.

All submitted applications will be evaluated by the program committee. By submitting applications, students agree to these rules and eligibility requirements, especially that AVL may forward submitted documents to the organizations mentioned above. Any recourse to courts of law is excluded.

Closing date for submission of application is the 29th of September 2017.

Please submit your papers to the following email address: entwicklungsmethodik@avl.com.
---
Date
November 14 - 15, 2017
Location
Kurhaus, Wiesbaden, Germany
---