Go back
Product Development in Motion 2018
November 29, 2018
Chalmers University of Technology, Gothenburg, Sweden
Share
Register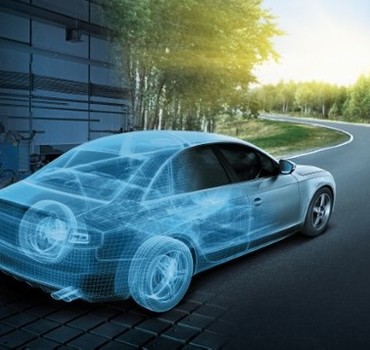 Share
November 29, 2018
Chalmers University of Technology, Gothenburg, Sweden
Register
Product Development in Motion 2018
Meet the experts in Gothenburg. The mobility Capital of Sweden


Register
---
Product Development in Motion 2018 will be opened and hosted by Prof. Helmut List, CEO AVL List GmbH.

Prof. Lucien Koopmans of Chalmers will open with a programme of workshops, connected expo and keynote speakers from Neste, Northvolt, PowerCell, Roborace, Volvo Penta, Silicon Mobility, Zenuity & AVL, all of whom will offer unique insights into today's rapidly evolving engineering industry and the trends that you need to know to support the development of future mobility across all sectors, including:

• Electrification
• ADAS and Connected Vehicle Development
• Virtual Validation
• Future of the combustion engine
• Motorsport
Topic
Powertrain development and validation have become more challenging and exciting than ever before with

1.New all-electric powertrains on the road already

2.The combustion engine is seeing a second life via significant technical improvements on the engine itself and electrical components being able to help overcome the shortcomings of pure combustion powertrains leading to a "zoo of hybrids". So, what will be the mix between even further combustion engine development, hybrid and pure electric?

3.The demand to connect the vehicle to its environment and assist or totally replace the driver. Nobody knows today what an AD/ADAS lab will look like - but powerful first steps are being made

4.Inevitably the call for virtual validation to broaden the validation funnel, do validation earlier in the process and cheaper will only be stronger when reading all of the above



Whilst the benefits of the new technologies in safety, consumption, performance, emission and convenience are enormous the automotive industry as a whole face the challenge of taking decisions, develop safe and cost effective reliable solutions - all at the same time with literally the same teams and budgets. This means the field of product development is in motion - UK PDiM18 looks at the trends you need to know.


For the PDiM18 we are following a format developed with participant's including:
Key note speeches in the plenum by drivers in the field and industry voices
Workshops by these speakers and others on trending topics
Connected expo
Evening Networking where delegates can enjoy an Austrian Buffet and Bar
---
Agenda
TIME
LOCATION
SESSION
SPEAKER(S)
08:00
Volvo Foyen
Doors open, welcome sandwich and coffee, sign up for event and workshops
08:20
Runan Sal
Welcome to the Mobility Capital of Scandinavia
Ann-Sofie Hermansson
Mayor of the City of Gothenburg
08:30
Welcome / Your Way Through the Event
Erik Osnes, Antonio Ciriello
AVL MTC AB & AVL List Nordiska AB
08:40
Conference Opening

Helmut List
AVL

09:00
The end of the combustion engine - or a new life ?
Lucien Koopmans
Chalmers
09:25
Roborace Human+Machine - the Journey from Development to Competition
Al Peasland
Roborace
9:45 - 11:00
Volvo Foyen
Coffee Break / Expo is open / Virtual Reality Tours / Test drive XXX
10:00 - 11:00
Parallel Sessions
Runan
Case Studies of Virtual Testing in Context of RDE, Electrification and ADAS
Klaus Rothbart & Josko Balic
AVL
Catella
Energy Efficient Cooperative Adaptive Cruise Control for Cars and Commercial Vehicles
Stephen Jones
AVL
Valdemar
Innovations in Solid-State Electrolytes and Cathodes for EVs
Michael Hess
Battronics
Palmstedt
Power Electronics Validation
Hammerer, Maier, Perreira
AVL
Ledningsrummet
Customer Proximity through Digitalization of Services
Peter Pucher
AVL
11:00
Runan Sal
Volvo Trucks - Focus on Automation
Sasko Cuklev


Volvo Trucks

11:20
The Safety Challenge of Autonomous Vehicle
Rolf Johansson
Zenuity
11:40
And when it burns, out comes only water
Per Wassén
PowerCell
12:00-13:00
Volvo Foyen
Lunch Break / Expo is open / Virtual Reality Tours / Test drive XXX
13:00 - 14:00
Parallel Sessions

Palmstedt

Student event with focus on:
- Automotive Town Goteborg
- International Assignments
- AVL Racing Team
- Aquabike Racing
- Projects
Host: Andreas Andblad
AVL

Valdemar

Process and Data Management in Powertrain Development, Simulation and Test
Bernhard Behr


AVL

Ledningsrummet
Model-Based Systems Engineering for Optimized Electrified Trucks and Buses
Martin Ackerl
AVL
Catella
Integration of Power Electronics for Traction Drives
Benjamin Langer
AVL

Runan

Fuel Cells - The Roadmap, The Obstacles and The Benefits
P. Wassén, K. Samuelsson, F. Moradi
Powercell & AVL
14:00
Runan Sal
From Virtual Testing of Engines to Virtual Product Development

Ethan Faghani




Volva Penta

14:20
The new road has many digital dimensions
Georg Zembacher
AVL
14:40
To be announced
To be announced
Slot reserved
15:00-15:30
Volvo Foyen
Coffee Break / Expo is open / Virtual Reality Tours / Test drive XXX
15:30 - 16:30
Parallel Sessions

Catella

Lab Management Challenges - How to set Targets in Dynamic Environments
Richard Osborne, Kristian Düring
AVL
Valdemar
Air Cooled Power Electronics Design
F. Haag, S. Pruefling
AVL

Palmstedt

State of the Art Development Methodologies for Hybrids and E-Drives
Andreas Volk
AVL

Ledningsrummet

Challenges & Framework for ADAS & AD Testing
Bo Gao & Mani Kaustubh
AVL

Runan

The new road has many digital dimensions - connect it all for a more sustainable mobility
Georg Zembacher, Robert Grann
AVL
16:30
Runan Sal
Taking Action on Climate Change
Teemu Sarjovaara
Neste
16:50
Powering Mobility from Sweden
Lars Hansson
Northvolt
17:10
Conference Closing
Erik Osnes, Antonio Ciriello
AVL MTC AB & AVL List Nordiska AB
17:15
Volvo Foyen
Austrian Buffet and Bar / Expo is open / Virtual Reality Tours / Test drive XXX
Please note that any green agenda items listed may be subject to change
---
Contact
Jennifer Schröder
Jennifer.schroeder@avl.com
Telephone 0046 (0) 765 25 25 99.
Register Now! Free of charge.
---
Joining Instructions
At PDiM18 we will have a quick and easy check-in system!

When you have registered ahead of the events day, 29th November, you will receive your personalised QR code via email. This QR code will act as your 'ticket' for check-in and registration.
There are two simple ways to present your QR code for check-in:

Print out the email, including the QR code and bring it with you to the event.
Present the QR code on your mobile phone via your original email.

(Please don't forget to download the images in this email in order to see the QR code)

If you have not received the QR code via email, please go to the registration desk which can be found next to the check-in points at the main entrance of the Chalmers Conference Centre.
---
Location
Chalmers University of Technology, Gothenburg, Sweden
---