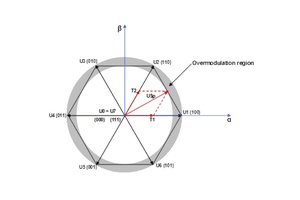 Applied power
E-Drive Controls
Control unit software for electrification and e-drive applications
At AVL we've been a partner to the automotive industry for seven decades. In that time, we've supported the evolution of the engine, and continue to do so as we enter the era of electrification.

To support the development of all configurations of electrified powertrains – including hybrid, plug-in hybrid or battery electric – we have created a range of electric motor control systems. You can use this library of sophisticated algorithms and functions in all e-drive applications, or they can be customized and optimized to your specific needs.

Controls for all E-Drive Applications

Our flexible, modular software features a mature system architecture thanks to a seamless development process with a strong emphasis on model-based solutions. This results in highly efficient, optimized, customizable solutions that are both innovative and versatile. Ideal for series production, for use in prototypes and in demonstrator vehicles, the software is easily expandable to meet even the most demanding needs. Thanks to an intelligent balance between inverter and e-motor efficiency, we can achieve the highest system efficiency. Furthermore, our controls solutions offer excellent controllability and dynamic operation over a wide operation range.
Comprehensive, Versatile Solutions

Our unique development process employs high fidelity electric motor control algorithms in order to meet functional automotive requirements. These might include diagnostic capabilities, E/E architecture and self-adaptive functionalities. Fail-safe functions ensure safety and reliability in case of component malfunction, and self-protective derating functions ensure performance under a range of environmental conditions. Based on robust designs and tested with a model-in-the-loop, software-in-the-loop and hardware-in-the-loop methodology, these are high-quality, cost-effective controls solutions.
Suitable for any Application

Our e-machine controls are ideal for any electrified powertrain. And they can be employed throughout development and into series production. Our e-drive control solutions fit in every kind of vehicle from passenger vehicles to light and heavy-duty trucks, construction and agricultural machines, 2 wheelers and even large ships and locomotive engines.
---