Only AVL combines a deep application knowledge with a complete software offering that uniquely connects advanced simulation solutions with test system environments. Enabling you to virtually frontload development tasks solving the challenges of today and tomorrow. We are continuously extending our software functionality to support next generation mobility concepts driven by E-mobility including fuel cell, battery, and e-fuel systems as well as ADAS/AD, vehicle, and ICE designs. Our advanced simulation, test system automation and virtualization as well as lab management software solutions support every step of the development process enabling the interconnectivity between the physical and virtual worlds.
Keeping a lead in today's mobility market is hard. The pace of change in the industry is tireless, as teams work to extract peak performance from everything from simulation and testing to the entire product development process. Staying in front means optimizing complex processes and software, while nurturing the innovation and market adaptability that ground your success.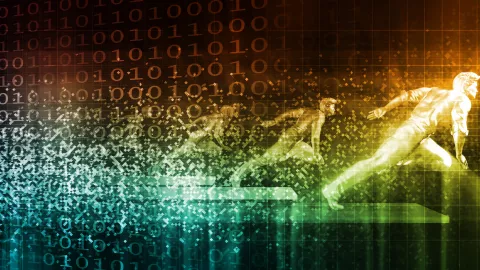 Speed, complexity and sustainability are the three most important challenges facing automotive development. The faster you can iterate and test, the faster you will get your products to market. However, a hardware-centric development process limits development speed and flexibility. The automotive industry uses a variety of drivetrains for its vehicles to meet customer requirements. There is also an increasing amount of data being processed due to ADAS/AD. A heterogeneous tool landscape and disconnected processes further increase the complexity. Similarly, the worldwide concern for sustainability and climate protection has led to increasingly stringent global CO2 legislation.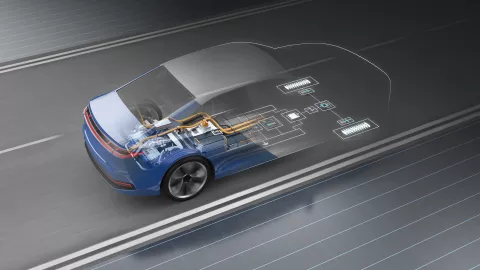 We help solve these challenges with state-of-the-art simulation and testing software for components, systems and entire vehicles. We cut out the complexity that slows down your business, enabling you to develop faster and stay ahead of your competitors so you can be on top of the ever-changing market. We create pioneering solutions that scale and adapt to a progressive, diverse mobility market and effectively secure your future growth.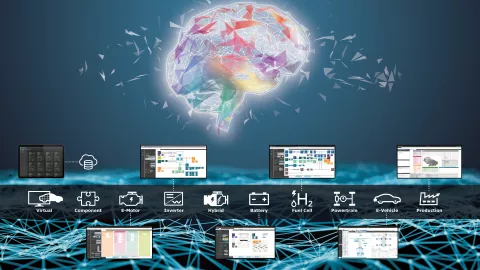 We have the answers to today's speed, complexity and sustainability challenges. There is a huge potential for simulation and test software in modern vehicle development and testing. Take a closer look at AVL's portfolio.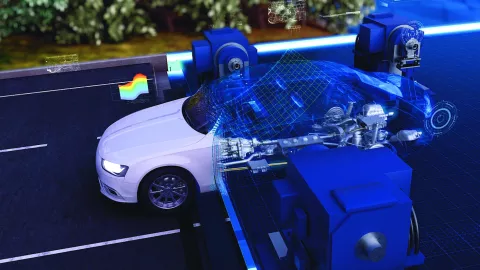 Advanced Simulation Solutions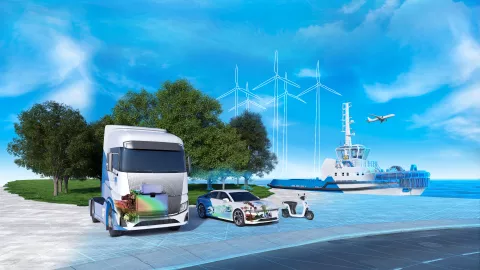 Our products enable you to virtualize all functions for all vehicle types – and in doing so, streamline your development processes. With the help of the Virtual Twin, you get detailed insights into the behavior and interaction of components, systems, and entire vehicles – long before they exist physically. Our simulation solutions are based on extensive knowledge and cover all aspects of vehicle development – irrespective of the vehicle type, propulsion type, or level of automation.
Test System Automation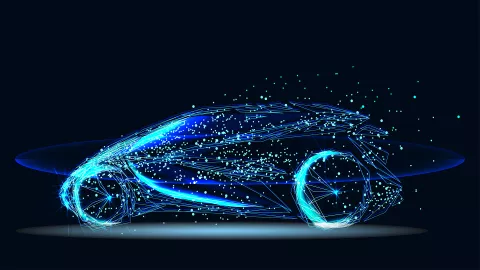 The electrification and hybridization of powertrains are ongoing efforts to meet increasingly strict global CO2 legislation. State-of-the-art test environments must be able to handle complex tasks, enabling virtual development and test execution on the testbed. Innovation, reliability, and flexibility are key success factors. Our automation, control, and data management software suit modern testing methods and ensure consistent and transparent testbed configuration.
Requirements for future-proof test environments
We offer tailored solutions for different testing environments and are continuously extending our software functionality to cover powertrain concepts such as fuel cell systems, e-motors, inverters and battery test environments.
Online Diagnostics Based on Machine Learning
We enable users to take full advantage of machine learning algorithms during their development process, saving time and costs by quickly detecting failures during online operation in our automation system.
Lab and Process Management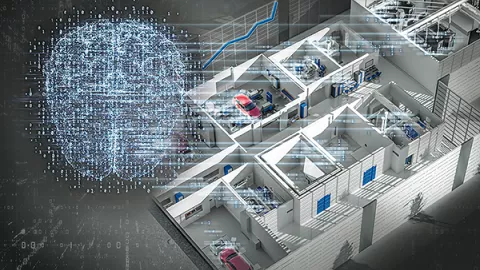 To further enhance the testing efficiency, our lab and process management solutions ensure smooth operations and integration of test labs and related workflows. By applying our solutions, you will easily optimize and control all aspects of the testing process from planning assets and work orders, to preparing, executing, and analyzing test results.
Virtualization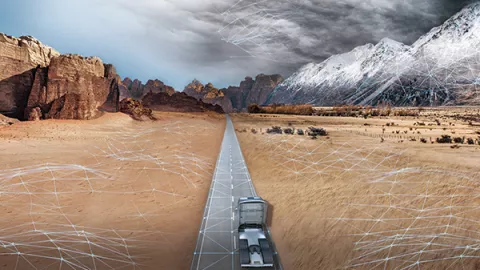 AVL's virtualization approach is based on a centralized methodology with a fully integrated and automated workflow to accelerate complex vehicle development. It enables system validation testing earlier in the development process, reducing your need for vehicle prototypes. In addition, virtualization allows for highly repeatable conditions in the physical test environment. Combined with our expertise in all possible powertrain configurations (e.g. BEV, fuel cell, HEV), this leads to higher test quality, better testbed utilization and highly automated testing conditions.
Virtual Testing
Transform your physical, hardware-centric equipment with state-of-the-art simulation technologies and methodologies.
Virtual Lab
Bring more development tasks into a purely virtualized environment, reducing the use of expensive real hardware tests.
Connecting Solutions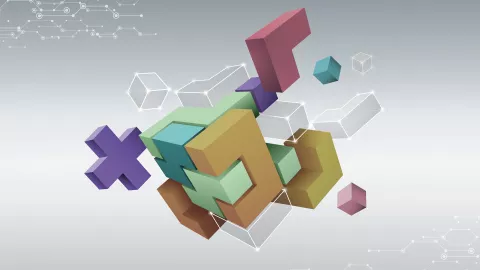 As development timelines condense and vehicle complexity increases, costs must be kept under control without sacrificing quality. This has made continuous verification and validation (V&V) - enabled by virtualization, frontloading and digitization - crucial to the development process. Our Connecting Solutions interlink your existing tools, combine them with efficient and effective methodologies tailored to your specific needs. They ensure consistent models, the use of the same test procedures across your entire development process, and seamless data management. We leverage an open and connected development platform that integrates simulation and test system capabilities, resulting in consistent workflows and enabling holistic system development.
Connecting Simulation and Testing
Connect your existing simulation component models to create consistent virtual prototypes and perform early integration tests by connecting simulation models to the testbed.
Augmenting Both With Data and Devices
Manage heterogeneous data in a consistent and synchronized way and securely interlink all your globally distributed devices and vehicles.
We are committed to improving the world through our software development capabilities and extensive application and engineering know-how. In this way, we can help you design and deliver automated and connected mobility solutions that bring together the best of the automotive industry. Our experts can assist you in e-mobility solutions that support your client's needs for next generation vehicles. We also specialize in zero-impact emission solutions for the automotive industry.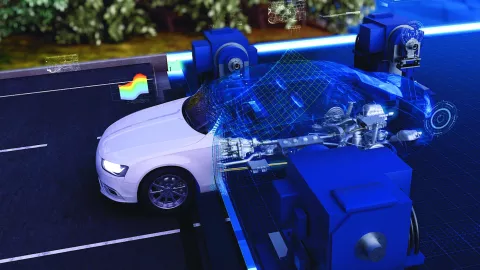 When it comes to choosing a partner, you want to work with someone you can trust. You want to be sure that they can deliver on their promises and that they have the right people, software, and experience to be your reliable global partner.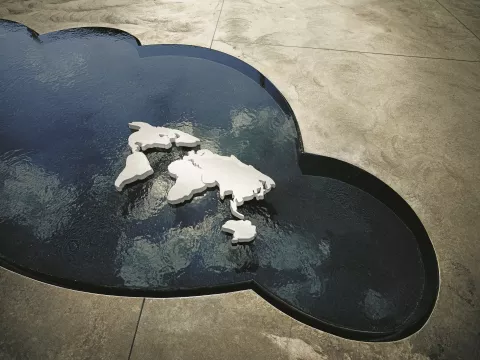 > 20
Software development centers
> 40
Software products and solution suites
> 100
Data engineers and scientists
> 3,000
Software experts and engineers
> 7,000
Test automation systems