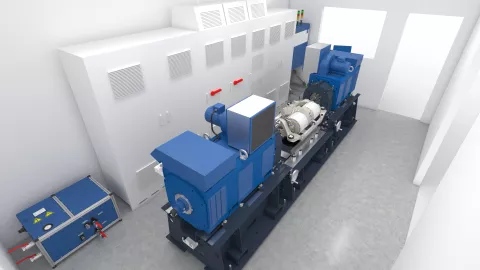 Electric drives play a central role in Battery Electric Vehicles (BEV) as well as in Fuel Cell Electric Vehicles (FCEV). The innovation in e-drive development brings a deeper integration of inverters, e-motors and transmissions into one housing of an e-axle sub-system. This minimizes packaging and reduces interfaces but increases the complexity of testing of each integrated component as well as the entire e-axle sub-system. AVL has a wide portfolio consisting of dedicated e-axle test systems, software, tools, and processes to test and validate these modern e-axles in shortest time.
Modern e-axle systems are designed very compact and with highest power density and optimized in terms of efficiency, performance, and driveability. E-axle test systems have to fulfill requirements regarding service lifetime and performance. The challenging requirements for NVH in order to ensure convenient driving and staying within strict EMC limits to ensure the safety of the vehicle have to be addressed additionally.
We offer a complete portfolio of e-axle test systems (TS) in the areas of durability and performance, NVH, EMC and production for light duty (LD) and heavy duty (HD) vehicles. Our solutions are supporting you to develop your e-axle systems sustainable with highest performance and highest quality standards.
Performance – Light Duty
The AVL E-Axle TS™ Performance is a built to order solution to develop and validate your light duty e-axle, independent if it is a single motor or a twin motor axle. Shortest delivery time permits you to be productive in-service lifetime and thermal endurance testing as well as analyzing electrical, mechanical and thermal characteristics. → Learn more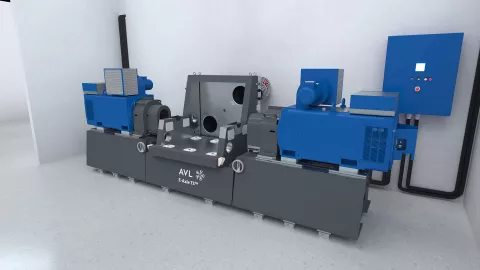 Performance – Heavy Duty
The AVL E-Axle TS™ is a modular test system solution to develop and validate your heavy duty e-axle portfolio most efficiently. Our scalable solution designed for trucks and buses up to off-road vehicles, permits best suitability to your testing needs and enables you to be productive in service-lifetime as well as thermal endurance testing under vehicle-like conditions.
Production Test System
AVL's End of Line-, Conformity of Production- and Quality Assurance Test Systems secure the production process and the quality of all your produced e-axles. Fully automatized e-axle rigging with robots permits very short takt times down to 120 seconds. → Learn more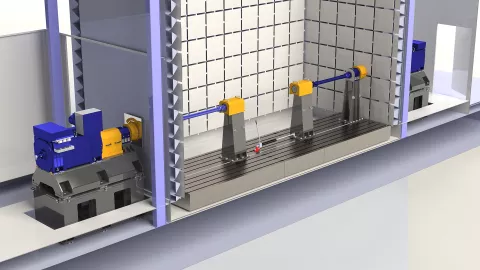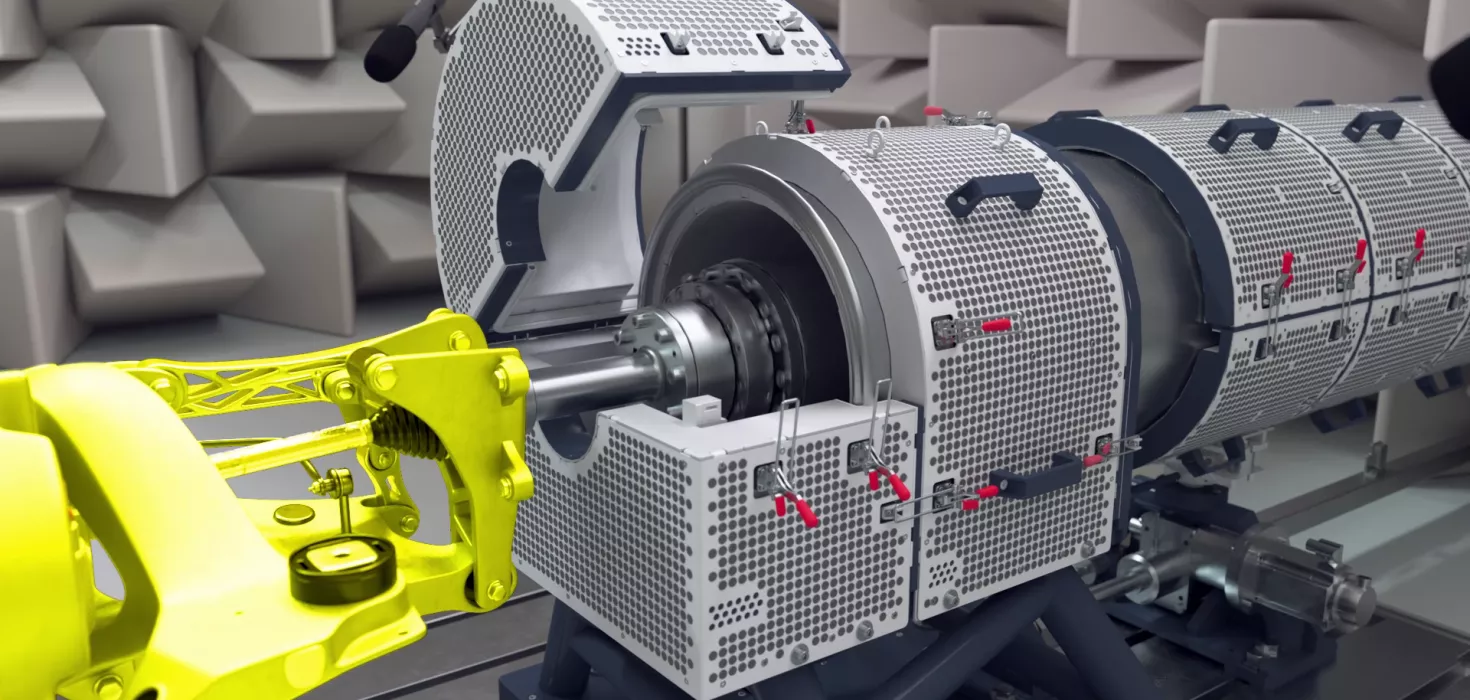 NVH Test System
Our NVH powertrain e-axle systems re-define silence and comfort for LD and HD solutions. With exceptional low operating noise levels, semi-automatic trackwidth and wheelbase adaptions we ensure high-end NVH development capability. Our solution is re-defining standards for NVH engineering on modern and future e-powertrains. → Learn more
EMC Test System
To measure e-drive systems for their EMC emission or stress them with immunity tests, EMC test systems are necessary. We deliver our AVL E-Axle TS™ EMC according to the standard CISPR25. → Learn more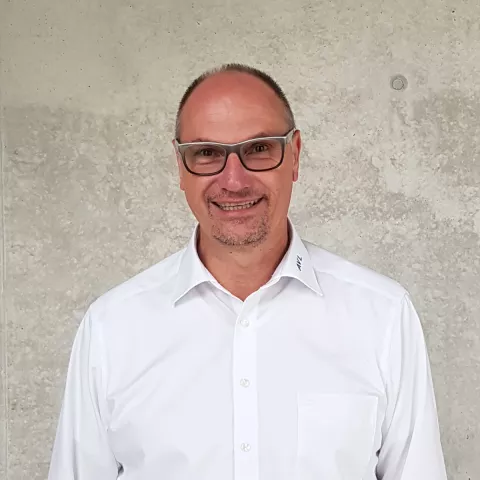 With our in-house engineering department, we closely evaluate and actively shape the market and innovations in order to provide our customers with the best possible advice and support. Based on this application know-how, we develop e-axle test system solutions that ensure our customers achieve their development goals sustainably and efficiently."
- Klaus Pfeiffer, System Line Manager, AVL Deutschland GmbH
Minimized TCO
Pre-engineered solutions for service lifetime, NVH and EMC applications. Small footprint and minimized running power
Increased Efficiency
Accelerate your productivity with a seamless integration of all tools into the automation system to ensure fully automized testing.
High Sustainability
Systems are build with regards to use minimum electrical grid power.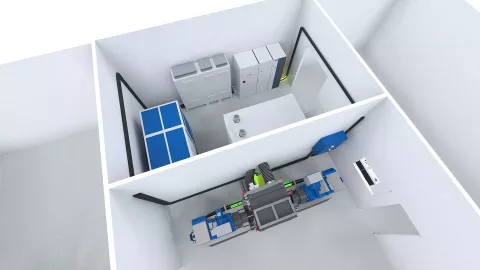 Your reliable partner in powertrain and e-axle testing solutions
AVL's comprehensive worldwide network of experts allows best customer vicinity, ensuring consistent and connecting testing fields globally. Wherever your R&D challenges take you, we are always close at hand, ready to provide the service you need.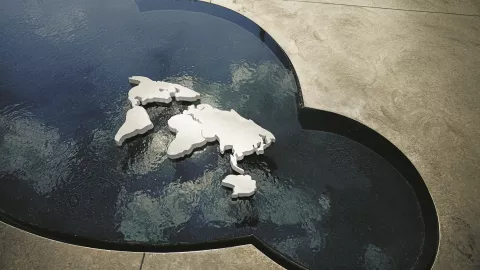 > 30
years of experience.
> 4000
powertrain experts.
> 500
executed powertrain and e-axle projects.
> 45
global technical and engineering centers.
See what drives us and explore our latest developments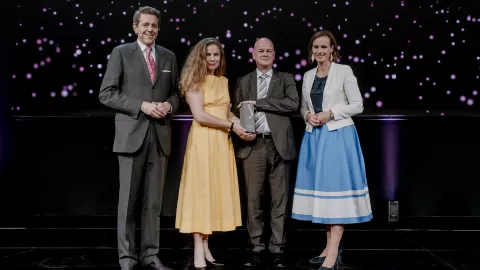 AVL received the Global EcoVision Award for achievements in Hungary
AVL List GmbH received the Global EcoVision Award from WKÖ in the presence of Federal Chancellor Karl Nehammer, Federal Minister Martin Kocher, and WKÖ President Harald Mahrer for the achievements in Hungary.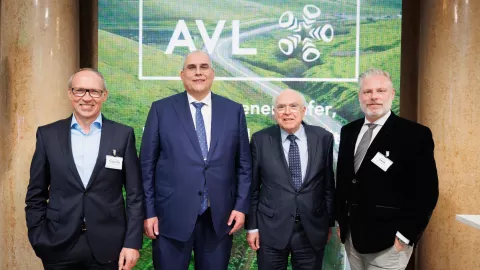 AVL at the 44th Vienna Motor Symposium
What kind of cars will we be driving in the future? These and other exciting questions around the topic of "Future Mobility" were addressed by more than 1,000 participants from 25 countries at the international 44th Vienna Motor Symposium. The tenor: Future automobiles will be CO2-neutral.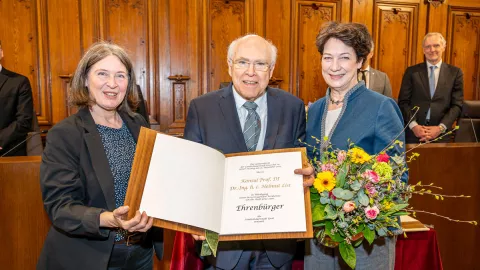 Helmut List Awarded Honorary Citizen of the City of Graz
For his services, Prof. Helmut List was today awarded honorary citizenship of the city of Graz.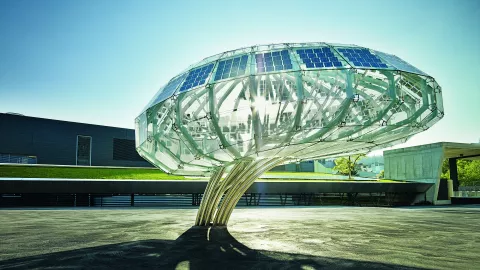 AVL Records Growth of 18 Percent and Continues to Invest in New and Sustainable Mobility Solutions
AVL generated 1.86 billion Euros in turnover last year – Eleven percent flows into research and development – 60 percent of the turnover is already generated by new technologies.