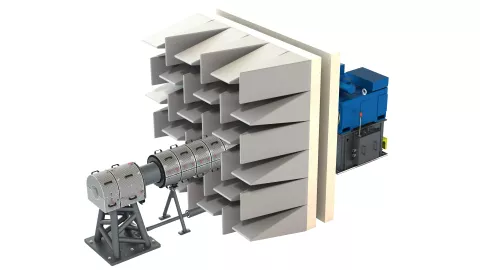 The transformation of the automotive sector away from combustion engines and CO2 emissions is bringing noise and vibration audibly and noticeably to the forefront of vehicle development. The fully electrified car of the future is creating market trends that bring new challenges and opportunities. NVH (noise, vibration, harshness) and driver comfort are in the focus like never before. As the powertrain of the future evolves, AVL's test environment adapts, enabling fast, reliable and targeted development results. With our NVH test systems, we at AVL support all test specimen variants, from the e-axle to the complete vehicle, to create development environments that can solve NVH development challenges quickly, efficiently and sustainably.
Our experience with NVH powertrain testbeds allows us to provide a high-quality acoustic test environment for e-axles. All components and acoustic enclosures are designed by us to ensure excellent NVH performance with minimal sound reflections through simulation-optimized design. The focus lies on easiest handling of the testbed component. Thanks to movable loading units, convenient adaptation to different test specimen sizes is possible. In addition, easy access to maintenance areas is ensured by hinged acoustic enclosures.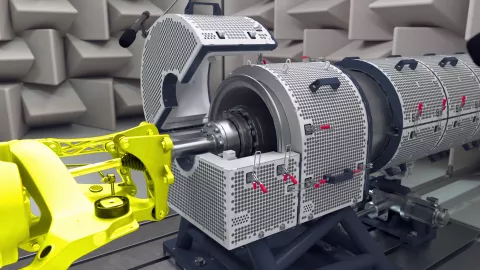 Highly Customizable
Standard and highly customizable testing solutions from single components to full vehicles.
One Look and Feel for All NVH Test Systems
Continuous improvements focused on easy handling and a minimal acoustic footprint are the main targets of the design.
Outstanding Acoustic Performance
The well-developed driveline for NVH e-axle testbeds guarantees lowest noise levels in operation to reach a high SNR (signal to noise ratio) for acoustic measurements.
NVH Expertise
Experienced NVH experts at AVL provide customer-orientated solutions for the complete NVH testing lab with multiple testbeds.
Specifications
The maximum rotational speed of 3.000rpm allows to simulate and test highest vehicle speeds.


 

The complete driveline including intermediate bearings and wall pass shafts is capable to transmit a constant torque of 10.000Nm.


 

The track width of the test setup can be continuously adjusted up to 600 mm for each side, 1200 mm in total.


 

The wheelbase can be adapted over a wide range, depending on the requirements.

¹
 

MAVL commits to a maximum noise level of 55 dB(A) at a maximum speed of 3.000rpm.
¹ Only for 4WD configurations.
Technical data
 

Max. speed

3.000 rpm

Max. torque

10.000 Nm per axle

Configurations

2WD and 4WD

Track width adaption

600mm adaption range per axle

Wheelbase adaption

Continuously over a customized range

¹

Minimum wheelbase

1300mm

¹
Max. noise level (left and right
side of driveline in operation)

55 dBA @ 3.000rpm
Optimized Space Requirements
Extremely low-noise performance as well as optimized shape and surface of the test equipment, for a minimum space requirement in the NVH chamber.
Adaptability to Various Propulsion Systems
Flexible and variable design for fast adaptation to different propulsion systems without compromising NVH performance.
High Performance
High torque capability with precise torque control.
Efficient Assembly and Replacement
Easy, fast assembly and replacement of UUTs for minimal downtime and high test efficiency.
Low Noise Intermediate Bearings
The load system's intermediate bearings are specifically designed for NVH applications to ensure smooth operation with low noise and vibration levels. This ensures the best possible focus on the test object.
Infinitely Variable Adaption Systems
Both track width and wheelbase can be adjusted in infinitely variable increments. This ensures perfectly repeatable mounting conditions for the UUT.
Quick Setup Time for Reduce Down Time
In addition to the focus on NVH performance, great emphasis is placed on ease of use of the test system. This reduces testbeds downtime and optimizes productivity.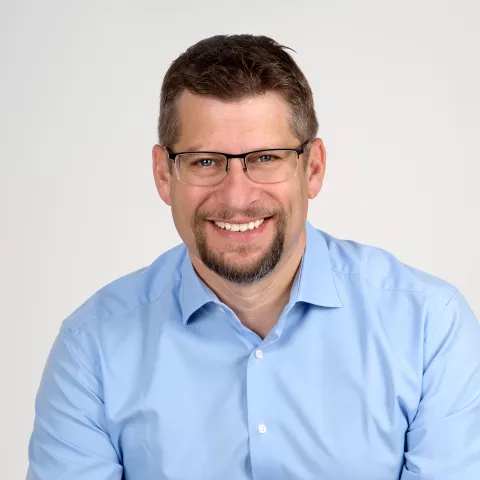 NVH is not only about improving noise on vehicles and powertrains, much more it's about setting up a brand sound, inspiring the passengers of modern cars during their ride. With our NVH test systems and solutions we provide a high class development platform for sound development and drive the pleasure of tomorrow's mobility."
– Joachim Schmidt, Department Manager, AVL List GmbH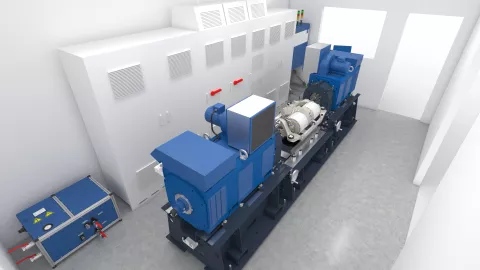 E-Axle Test Systems
At AVL, we develop e-axle solutions that can be easily installed without impacting the productivity of your engineering facility.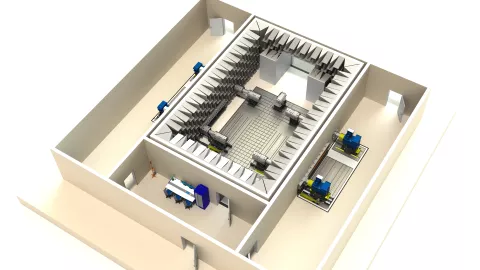 NVH Testing for E-Mobility
AVL has a long tradition and great experience in NVH (Noise, Vibration, Harshness) powertrain development and vehicle sound design. For this reason, AVL has introduced a high-end NVH testbed for NVH testing ranging from components up to complete vehicle testing.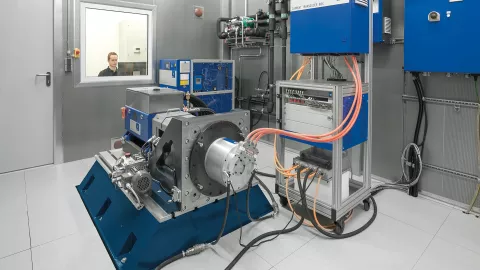 E-Motor Test Systems
AVL has a wide portfolio consisting of dedicated e-motor test systems, software, tools, and processes to test and validate these modern e-drive systems in shortest time and with highest quality standards.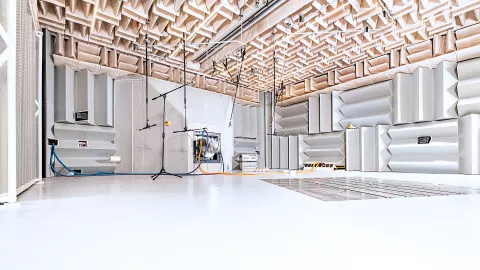 AVL E-Motor TS™ NVH
Electrified propulsion systems are a growing part of modern transportation. The changing noise/sound landscape is increasingly demanding modern NVH engineering. At AVL, we have solutions and processes for optimizing the design and quality assurance of interior and exterior vehicle sound.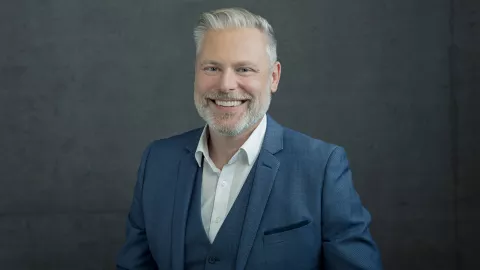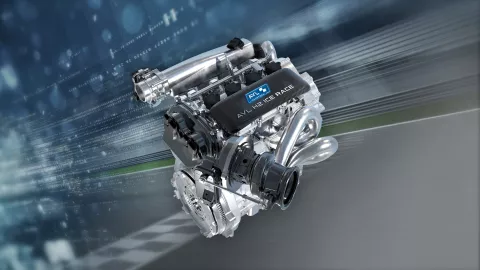 AVL RACETECH Builds Hydrogen Combustion Engine for Motorsport
AVL RACETECH, the motorsport department of AVL, presents the prototype of an innovative H2 internal combustion engine. The power unit is a compact, hydrogen-powered 2-liter turbo engine, with intelligent water injection, which achieves a totally new performance level. The first racing engine that AVL RACETECH is developing and building in-house.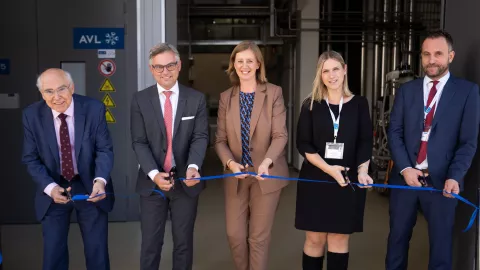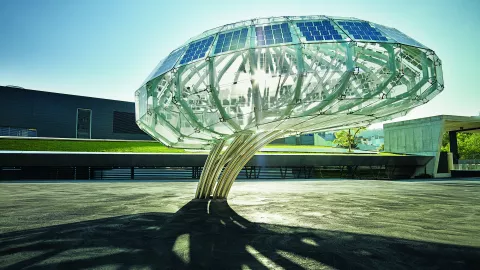 Do you have questions or want to work with us?
Our experts are happy to help.