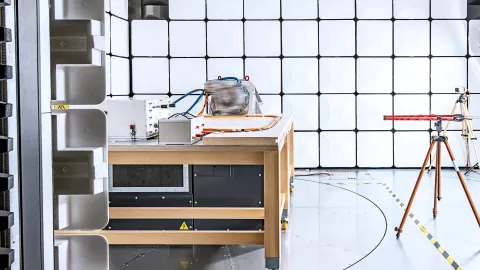 In recent years, the automotive sector has faced the challenge of integrating a growing number of electrical and electronic (EE) subsystems into the vehicle. Moreover, both the complexity and the interoperability of driver assistance and occupant safety systems, as well as of internal and external communication interfaces are increasing. Ensuring the uninterrupted operation of high-performance electric powertrains under all conditions and in close proximity to highly sensitive communication systems is one of the most important hurdles the industry has to overcome.
To reduce mutual interference between different electrical systems, vehicle electromagnetic compatibility (EMC) standards are frequently revised, with OEM specifications increasingly leading to cover more stringent EMC levels. For this reason, EMC measurement must be considered at the earliest stages of development of electrified vehicles and their assembly groups.
At AVL, we have continuously expanded our portfolio of EMC test systems to cover everything from the component level to the complete vehicle. In this regard, we always comply with the current EMC standards. In addition, we have introduced key services that enable pre-compliance EMC testing on conventional testbeds. Our perfectly tailored EMC testing solutions cover simple test components, mobile and stationary test systems, as well as complete turnkey projects.
They represent our strong and long-term commitment to this highly relevant topic in the vehicle development process. When it comes to EMC performance, our ambitious, self-imposed targets guarantee that every single EMC measurement focuses only on the point of interest, the unit under test. At the same time, we ensure that the tests are safe, precise, and as time efficient as possible.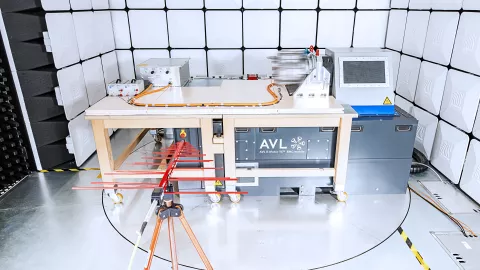 EMC Solutions for E-Motor
Ensuring undisturbed operation of high-power electric drives in all conditions near highly sensitive communication systems is one of the key hurdles the industry must overcome. Thus, we have developed solutions compliant with the latest Electromagnetic Compatibility (EMC) standards that allow us to assess and validate EMC in real operating conditions to ensure the optimal functionality of electronic systems. → Learn more
EMC Solutions for E-Axle
E-Axles, which integrate electric motors, power electronics, and transmissions into a single unit, require thorough EMC testing to identify and mitigate any electromagnetic disturbances that may occur during operation. This testing ensures that the E-Axle functions optimally and maintains compatibility with other electronic systems within the vehicle.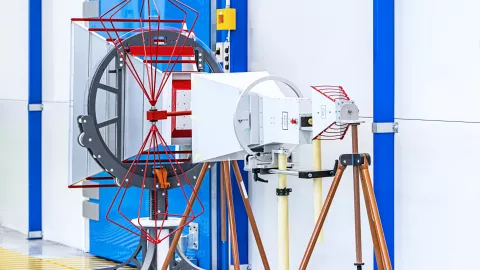 Advanced EMC Analysis Interface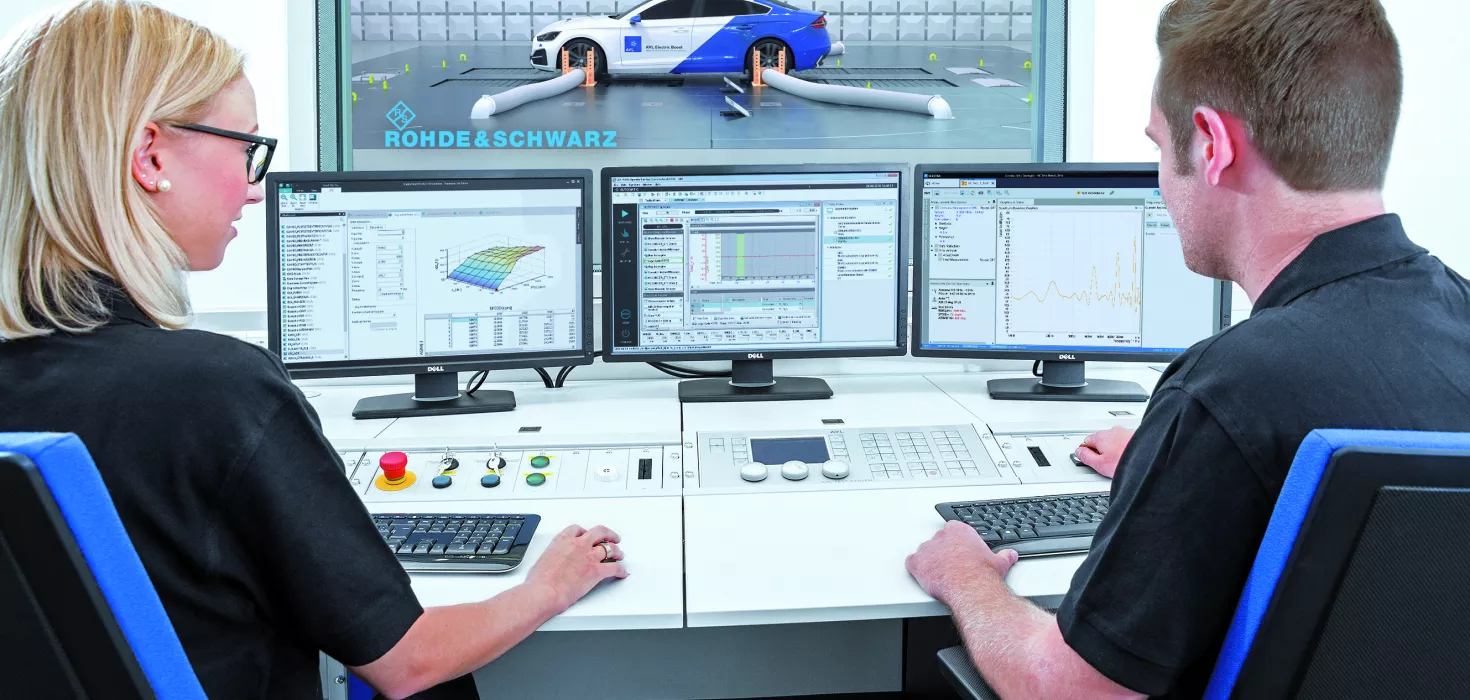 The Advanced EMC Analysis Interface is a data synchronization link between our AVL PUMA 2™ testbed automation and Rohde & Schwarz's R&S®ELEKTRA EMC test equipment automation. Depending on the type of EMC measurement - emissions or immunity - the automations assume their individual equipment under test (EUT). Online verification and limit violation of EMC data allows to choose between maximum test speed or thoroughness. This paves the way for rapid analysis and identification of EMC problems, and automated generation of comprehensive test reports.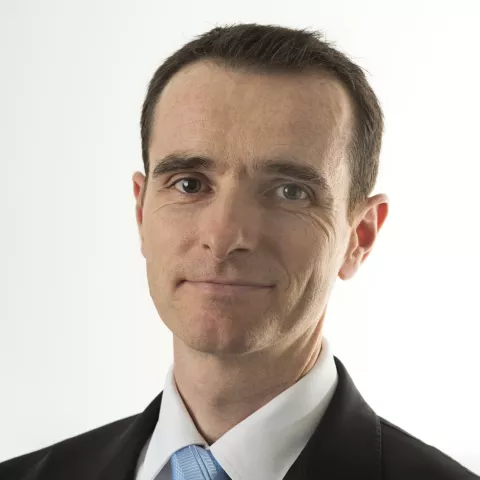 With an electrified powertrain, the EMC behavior is strongly influenced by the operating conditions like speed, load, motoring, or breaking mode. At AVL we are offering components and vehicle EMC testbeds designed to run full compliant EMS (Electromagnetic Susceptibility) and EMI (Electromagnetic Interference) tests with the strictest EMC norm and with the widest operating range. Our solution includes an advanced software toolchain to automate and accelerate the testing tasks with increasing complexity."
– Alban Hemery, Department Manager, AVL List GmbH
Performance
For effective EMC analysis, it is essential to be able to rapidly and safely commission UUTs, load them, and make accurate EMC measurements throughout the UUT's power range without compromise.
Efficiency
A key feature of AVL EMC test systems is increasing the efficiency of the testbed by allowing multi-purpose use of the EMC chambers and ensuring interoperability between EMC and load application hardware.
Strict Design Rules
Every single component of an EMC testbed contributes to the successful suppression of unwanted external influences on UUT measurements. We design our test systems by implementing overarching EMC concepts that leave no room for doubt about the resulting EMC performance.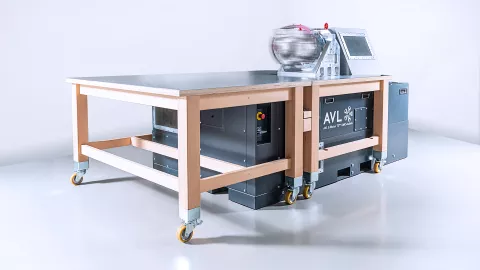 AVL's global presence and locations close to our automotive customers enable us to respond quickly to challenges in the world of EMC testing. The continuous improvement of our test systems and the clear commitment to keep up-to-date with every technological trend enable us to support our customers worldwide. Our steadily growing customer base ranges from independent test institutes and Tier X suppliers to global OEMs and start-ups.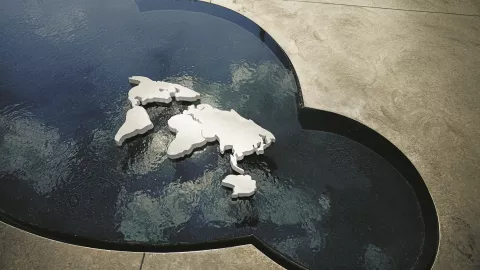 > 36
years of EMC engineering experience
50
EMC Vehicle Test Systems delivered worldwide 
See what drives us and explore our latest developments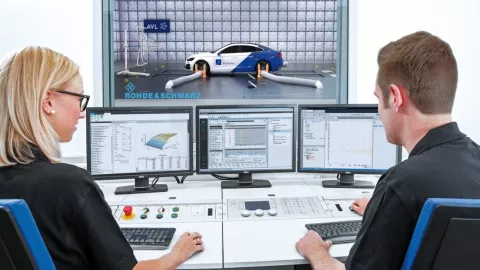 AVL and Rohde & Schwarz Collaborate to Automate and Speed Up EMC Tests Under Real Driving Conditions
To ease and speed up the development process, AVL and Rohde & Schwarz, two of the world's leading providers of automotive test systems, present an innovative solution for automated electromagnetic compatibility (EMC) data analysis of an electric drivetrain under real driving conditions.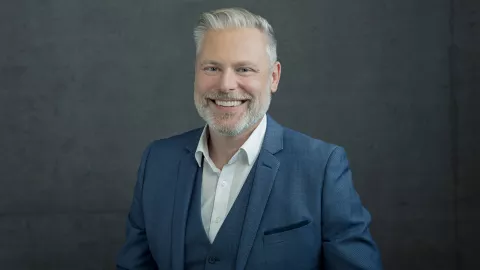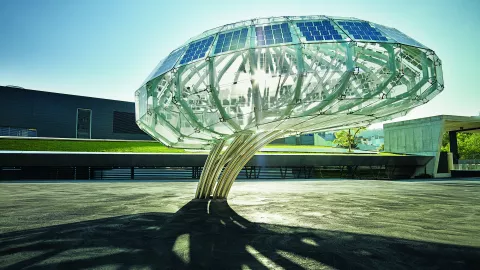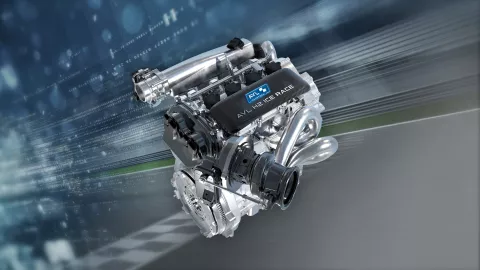 AVL RACETECH Builds Hydrogen Combustion Engine for Motorsport
AVL RACETECH, the motorsport department of AVL, presents the prototype of an innovative H2 internal combustion engine. The power unit is a compact, hydrogen-powered 2-liter turbo engine, with intelligent water injection, which achieves a totally new performance level. The first racing engine that AVL RACETECH is developing and building in-house.