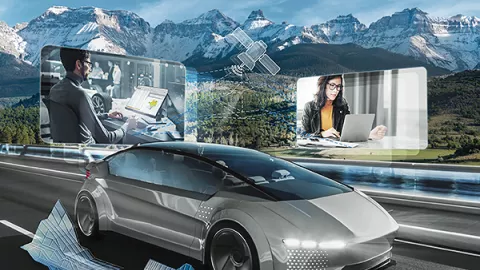 AVL CRETA 6™ is a calibration data lifecycle management system designed for the calibration of all vehicle control units. It has been optimized for even more simple commissioning, installation and roll-out. It combines the advantages of low IT and infrastructure requirements, and a high number of new features and functionalities to further improve and empower the engineers work.
Plus we now offer a premium edition – CRETA 6 PLUS, based on a modern "Multi-Tier" system architecture, which provides a complete different experience for all affected stakeholders of an enterprise. In addition the PLUS version now offers a modern Rest API and a toolkit for easier integration in CI / CD environments.
In this Webinar, Nikolas Schuch and Zsolt Szalai, present the brand new generation of CRETA including a demonstration of the most valuable features.
Key topics and takeaways:
What is the core of AVL CRETA™?
How is the new generation able to increase your calibration power?
What is the added value of the premium edition CRETA 6 PLUS?
What are the most valuable features and how are they used?
Meet our experts who are the presenters of this webinar.
Nikolas Schuch, Department Manager, AVL
Zsolt Szalai, Content Manager, AVL