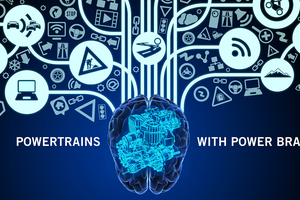 THE CONNECTED POWERTRAIN™
Vehicles communicate with each other and with the infrastructure, linking the powertrain to the vehicle's environment opens new possibilities to optimize fuel consumption and reduce emissions in real-world driving conditions via the interaction of all powertrain components. This also offers new possibilities for performance, driving pleasure and safety for classical as well as hybridized and electric powertrains. AVL's Connected Powertrain™ product and service portfolio supports OEM in solving increasingly complex tasks in powertrain optimization, while considering the infrastructure connectivity.
Go to All Solutions
---
Products & Services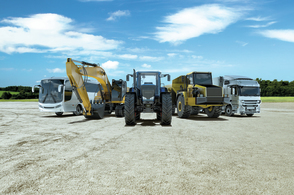 Best possible configuration and integration
Powertrain matching and integration for optimized commercial on and off road vehicles
Optimizing the powertrain and its integration into the vehicle to reach a perfectly matched system is demanded on the market.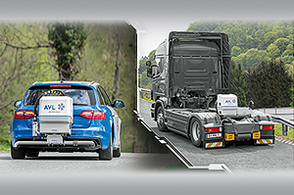 The global RDE testing solution
THE in-vehicle measurement platform supporting all global Real Driving Emission (RDE) test requirements.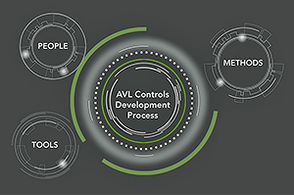 Bundling multiple tools in a seamless toolchain
The integrated state-of-the-art model-based development platform