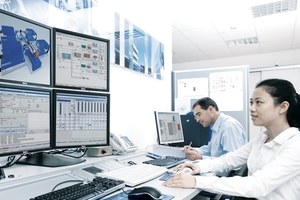 Intelligent data evaluation - the power to empower for performance enhancement
Smart Evaluation Solutions
AVL data processing and evaluation tools enable smart, quick and intuitive data analysis for effective and flexible objective & subjective ratings, verifications and validations of testing objects for multiple pre-processing, online or post-processing testing tasks.
Toutes les Solutions
---
L'approche AVL
AVL offers open, versatile, extendable and automatable tools, which can be applied in numerical simulation, Model-, Software-, Hardware-in-the Loop, test beds and road testing environment - constantly in multiple domains. The tools combine the flexible approach of being generic with the ability to implement application specific expertise accessible directly at the user interface. The full integration in automation, calibration and data management tools make the usage flexible and efficient within the total development process.
---
Aperçu des avantages
Unique objective & subjective rating system for robust evaluation processes
Consistent usage along the entire development process in multiple domains
Flexible utilization of different expert tasks for testing and simulation
Open integration into automation, calibration and data management tool chains
Re-use- and integrateable of existing models and data processing libraries (e.g. MATLAB)
Ease of use
---