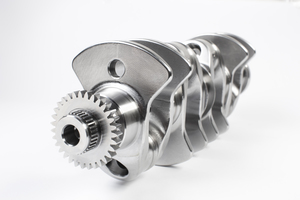 POLE PRECISION
Racing
Manufacturing solutions for premium motorsport organizations
AVL is the number one partner in precision manufacturing for premium motorsport teams, such as Formula 1, NASCAR, MotoGP, WEC and WRC. Fast reaction time, high quality of service, flexibility - all balanced with absolute customer confidentiality guarantees.
---
The Challenge
Being a qualified Tier 1 supplier also enables AVL to relentlessly oversee and manage all operations including, balancing, coating, plating, heat treatment, eroding and more. AVL strives the philosophy of transparency being key. AVL excels in the production of numerous key components for the most successful motorsport organizations in the world earning multiple championships annually.
---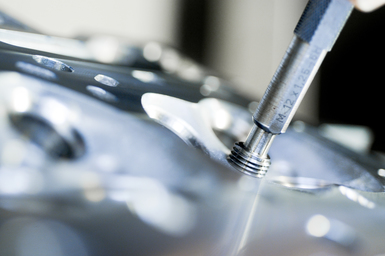 The AVL Solution
AVL's internal abilities to perform hard turning / milling, 3D profile grinding and super-finishing are just a couple examples of what puts AVL in the lead. Additional services include heat treatment, optical measurement grinding, 5 axis milling, coating, plating, eroding, super finishing, hard turning, polishing and rumbling. Expertise led to complex production in using materials such as light alloy, high strength steels, magnesium, MMC, titanium and more. In addition, offering support with material selection and profile creation are just further examples of how AVL can best serve their partners.
---
The Added Value
In house quality management
Versatile machine concepts
Fully air-conditioned production facility
Transparency is key - all customers' questions and concerns need to be answered and addressed throughout the whole product lifecycle
Efficient, stable and confidential processes
Over 40 years' experience in high precision manufacturing
---
Details
Among the typical components of our production are the following:
•Camshafts
•Crankshafts
•Cylinder blocks
•Cylinder heads
•Con rods
•E-Motor Housing
•Battery Covers
•Front/Rear Covers
•Intake/Exhaust Manifolds
•Balance shafts
•Valves
•Powertrain Components
•Suspension Components
•Chassis Components
---