{attributes={}, name=downloadList, data=, type=selection_break, options=[], optionsMap={}, mainTitle={attributes={language-id=en_US}, name=mainTitle, data=Discover more, type=text, options=[], optionsMap={}}, sectionList={attributes={}, name=sectionList, data=, type=selection_break, options=[], optionsMap={}, sectionIcon={attributes={language-id=en_US}, name=sectionIcon, data=newsletter, type=list, options=[], optionsMap={newsletter=Newsletter, download=Download, software=Software, white-paper=White Paper, webinar=Webinar}}, sectionName={attributes={language-id=en_US}, name=sectionName, data=Contact us, type=text, options=[], optionsMap={}}, downloadFiles={attributes={}, name=downloadFiles, data=, type=selection_break, options=[], optionsMap={}, LinkTitle={attributes={language-id=en_US}, name=LinkTitle, data=Get in touch with our experts, type=text, options=[], optionsMap={}}, CTALink={attributes={language-id=en_US}, name=CTALink, data=https://www.avl.com/web/guest/registration-cta?articleId=27939773&groupId=10138, type=text, options=[], optionsMap={}}, DownloadFile={attributes={language-id=en_US}, name=DownloadFile, data=, type=document_library, options=[], optionsMap={}}}}}
false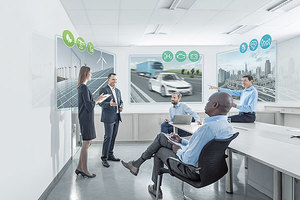 Find your future energy strategy
AVL Energy Consulting
Understand the present and future energy landscape to make the best decisions
The automotive industry is undergoing the biggest transformation in its history. Emission legislation to tackle climate change, combined with market demands and fuel market volatility is driving both innovation and uncertainty. At AVL Energy Consulting we help you make sense of this changeable landscape and also your choices.

Strategic Consulting Services for Future Mobility Concepts

We provide you with independent studies and recommendations to help you make the best decisions with regards to future energy and fuel pathways. We look at your unique situation from a broad variety of viewpoints and parameters, including technology, energy and market.

From highly volatile energy availability to consumer expectations, competition and global regulatory requirements, we examine the whole picture.

Whether you're an OEM or a Tier1, with our insight you get a clear picture of what your energy options are today, and what your best choices will be in the future. We can help you select the right propulsion portfolio and technology mix, considering global and local products, all while balancing trade-offs. We can also help you to consider the impact of energy use on consumer perception, and understand which infrastructure decisions need to be made.
Considering all the Options

We find the right solution to meet all your unique requirements and your energy landscape. When we work with you to find the best energy fit, we consider topics such as:
What will be the available energy sources in the future?
What is the best roadmap to update your portfolio?
What is the optimal technology mix for global and local products?
What will be the energy impact on your customer's perception?
What investment will you need to make in your infrastructure, and in what areas?
Our reports include concise descriptions of global emission reductions strategies and global energy roadmaps. We work with you to create a common understanding of the changing energy landscape, including energy pathways and rulemaking.

Our experts at AVL Energy Consulting understand energy trends and provide analysis of worldwide markets using published data in conjunction with our mobility expertise. We use this to identify specific implication for powertrain development and the end-consumer, and to provide possible future scenarios for the industry in general.

These insights allow you to gain a complete and objective picture of all existing and potential global energy scenarios. And this gives you the confidence to define the right future technology roadmap for you.

The independent recommendations provided by us at AVL Energy Consulting, add value for qualified and balanced solution packages. And they do so at the interface of energy and mobility.
---