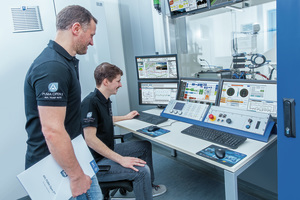 The Tipping Point in Fuel Cell Development
AVL Fuel Cell Test Systems
Proven test environment for H2 technology
The innovative AVL fuel cell system testing solution allows unmatched capabilities to develop and validate fuel cell systems for automotive applications - from cell to complete vehicle testing.
---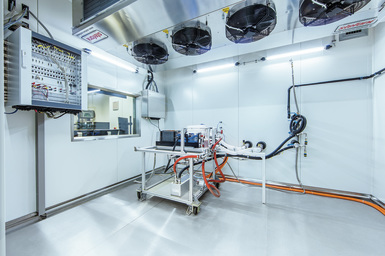 The Challenge
Fuel cells play an important role on the path to green mobility and sustainable and environmentally-friendly powertrains. For the development of serial fuel cell electric vehicles (FCEV) a proven test environment including latest tools and know-how is needed.
How to test fuel cell systems under real load conditions and in dynamic operation?
How to optimize thermal management and ensure safe and efficient operation of fuel cell systems even at low temperatures?
How to target premature aging and lifespan?
How to anticipate vehicle autonomy by combining real and virtual components?
---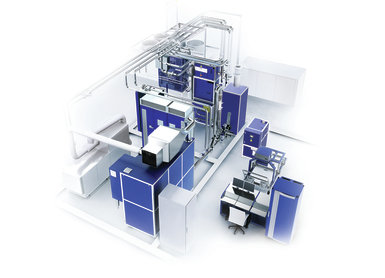 The AVL Solution
AVL offers a complete portfolio for fuel cell development, simulation and testing.
Due to the combination of know-how from AVL and Greenlight Innovation an unprecedented development platform for FCEVs was introduced. The proven and reliable toolchain for validating internal combustion engines is now also available for the fuel cell technology to revolutionize the FCEV development.
Thanks to the user-friendly AVL PUMA Open 2™ automation software, complex test runs on the fuel cell testbed can be executed. The data can efficiently be processed with various software solutions out of the AVL Team SUITE™.
Anticipated vehicle performance can be obtained by combining the real fuel cell system on the testbed with a virtual vehicle. The interplay of all the components opens up a new dimension of fuel cell development.
---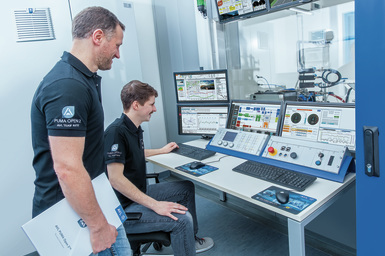 The Added Value
High-dynamic fuel cell test platform with fully equipped virtual environment
Intuitive usability thanks to flexible, real-time AVL PUMA Open 2™ automation software
Smart fuel cell development support enabled by early online diagnosis of the fuel cell degradation
Time- and cost-efficient fuel cell development possible due to integrated and proven AVL toolchain for vehicle development
---